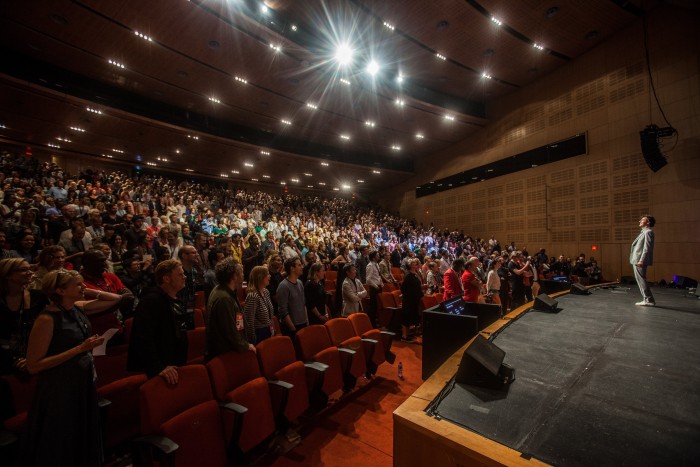 Design Indaba Conference
From 25-27 February 2015 Design Indaba Conference brings the top designers, foremost innovators and influential thought leaders from around the globe to South African shores. Audiences are treated to multidisciplinary presentations that defy the traditional "talk shop" format. Hear from the leading lights whose work is shifting perceptions and expand your own horizons with their global insight.
Considered one of the foremost design conferences in the world, it is no surprise the event has been sold out for over a decade. Booking early will secure your place and afford you a 10% discount if you book and pay for the Design Indaba Conference before 9 December 2014.
Join your design heroes in the same room and book your front row seat to inspiration.
Sign up to our weekly newsletter or download the Festival App for event details as they are released – including the full festival programme, speaker announcements, Expo exhibitor directory and special features lineup, speaker videos from 2014, coverage of international design events and more.
Book your early bird ticket to Design Indaba Conference here