As the reality of the COVID-19 pandemic sinks in, we hold you in our thoughts, but also encourage you to reconnect with your purpose in this time of self-isolation.

Consider strength in adversity: Sir Isaac Newton had his best ideas when the plague struck London in the 1600s. Shakespeare had a 'plague streak' and wrote King Lear, Macbeth and Antony and Cleopatra. Leonardo Da Vinci was inspired to design an entire city.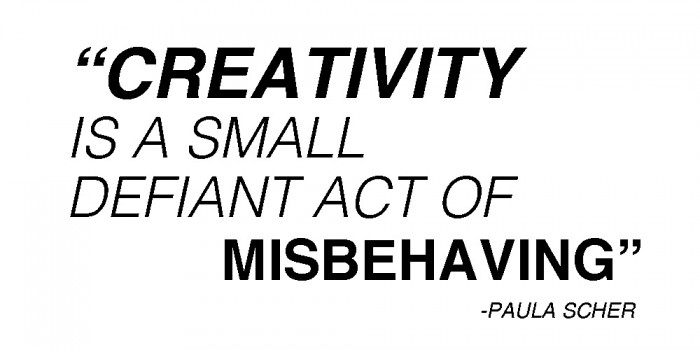 Let's take a collective look at our impact on the world and find opportunities to change things for the better. As American graphic designer and Design Indaba alumnus Paula Scher says, "Creativity is a small defiant act of misbehaving." If we can't leave our houses, then let's 'misbehave' a little inside them with #OneCreativeAct a day.
#OneCreativeAct a day for a better world
Here's how Design Indaba super-creatives are changing the world, one creative act at a time.
Shelter for the homeless
Dutch designer Bas Timmer's Sheltersuits and Shelterbags not only protect the homeless from inclement weather – they also offer employment to vulnerable people, including refugees. The Shelterbags are ideal for the South African climate – they are lightweight and protect wearers from wind and rain without overheating them.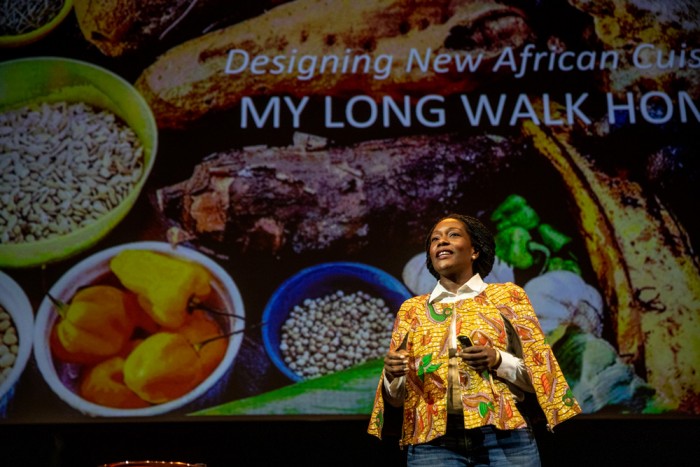 Food security
According to Ghanaian chef Selassie Atadika, New African Cuisine can alleviate food insecurity in Africa. She uses seasonal, sustainable, climate-friendly ingredients in her dishes, repurposing traditional foods like sorghum, plantain and baobab, which can potentially drive down costly food imports in Africa.
Alexandra Genis plans to alleviate global food shortages with her 'Atoma' invention – artificial single-flavour taste molecules that provide an authentic taste experience without having to transport food.
Health and wellbeing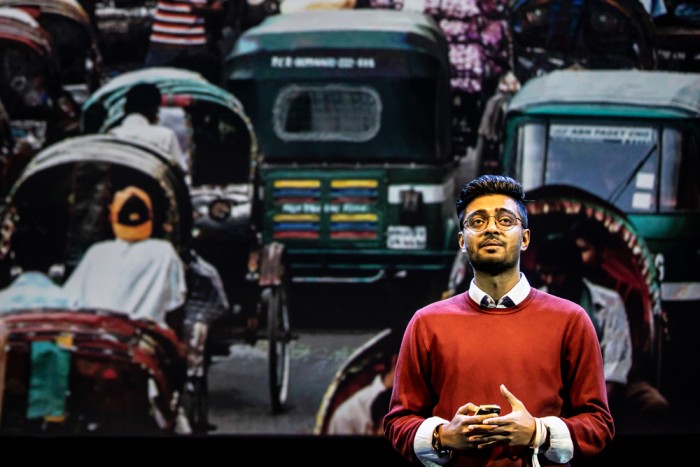 Mazbahul Islam's mini-ambulances have made access to emergency care possible in rural Bangladesh, where getting emergency medical care on time is an enormous challenge. Biophysicist Manu Prakash's Octopi is a low-cost microscope that can automatically scan for malaria parasites – and it works off a phone charger!
Equality
Antya Waegemann's advocacy hopes to provide better tools for ER specialists confronted with sexual assault. Her rape kit 'When No One Believes You' aims to give women a stronger voice within the healthcare system – an empowering strategy.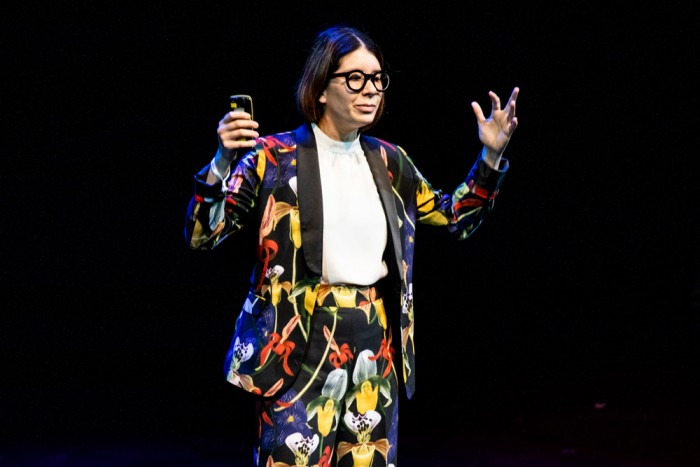 Clean energy
Catalina Lotero's Raiki uses synthetic biology to tackle the global energy crisis. Solar panels and wind turbines are not viable in poorer communities – so turning to a plant-based solution is smart science.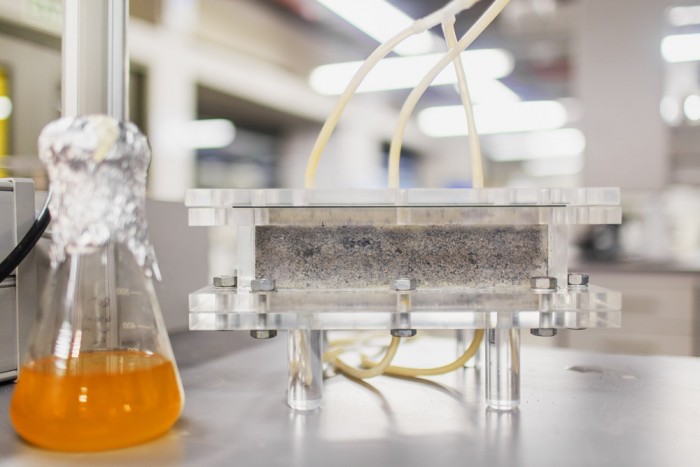 Circular economy
Vukheta Mukhari's bio-bricks recycle human urine with the aim of building a more sustainable construction industry. This innovative building material is surprisingly strong and eco-friendly – they are made in moulds at room temperature, so they don't harm the planet. Natsai Audrey Chieza uses synthetic biology to develop more sustainable materials. She has integrated the bacterium Streptomyces coelicolor into textile production and advocates co-creation with living systems.
Sustainable cities and communities
US architect Jeanne Gang is renowned for her interest in environmental and ecological sustainability. Studio Gang has even published a field guide to the ecosystem on the firm's rooftop – more than 70 plant species provide a habitat and forage for insects and wildlife, including three colonies of honeybees. Ratchu Vaan Surajaras is safeguarding Bangkok against flooding by repurposing the city's main canal to channel floodwaters, thus making the city more liveable. Bio-based designer Kathryn Larsen is revitalising sustainable 'waste' materials like seaweed, which is capable of insulating a home for years.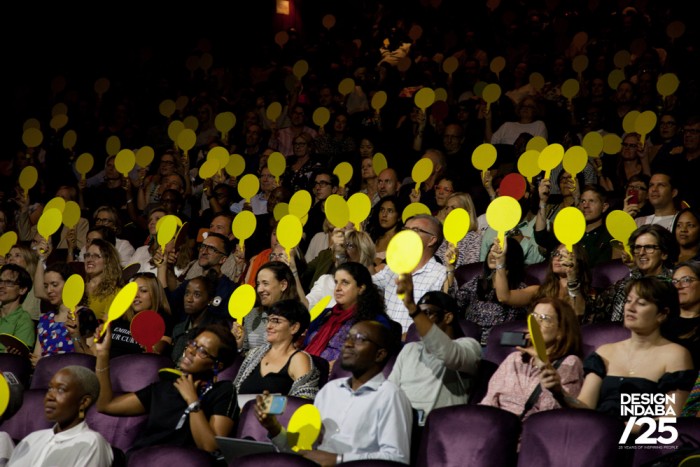 Climate action
Takram's RISAR app allows people to experience the consequence of their lifestyle choices through an augmented reality visualisation. The prototype vividly demonstrates one of the consequences of climate change – rising waters – and suggests how we can 'turn the tide' against the crisis.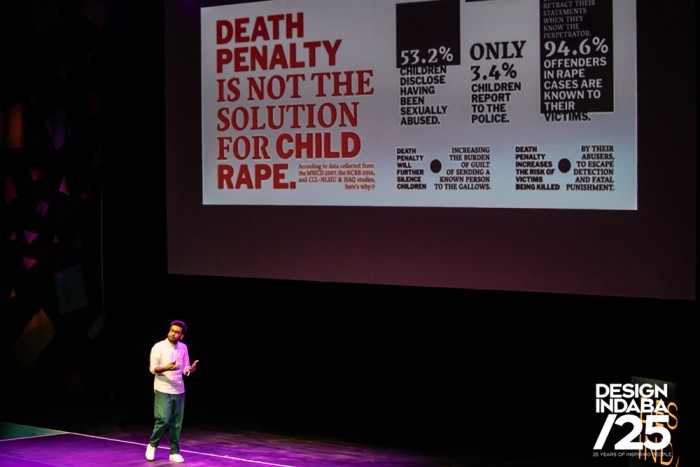 Peace and Justice
Building just, peaceful and inclusive societies is part of Ananya Khaitan's mission – through his graphic design, he drives new conversations around difficult topics like child rape and drug addiction, strengthening policy and promoting lasting solutions. His design for the two-language book From Addict to Convict, about drug addicted Punjab, draws attention to this sensitive social issue in a clear, solution-focused manner.