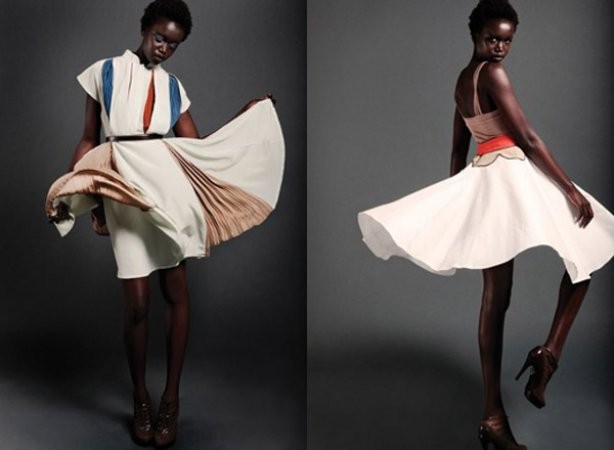 Design Indaba, the globally acclaimed creative fandango that's put Cape Town on the world map as an international hotbed of innovation, dishes up yet another year of multifaceted events in 2013. Taking place at the Cape Town International Convention Centre (CTICC) from Wednesday, 27 February to Sunday, 3 March 2013, the much-anticipated multidisciplinary experience – it includes a conference, simulcast, expo and film festival - looks to, beyond all else, get the creative juices flowing in the Mother City.
Launched in 1995, Design Indaba was inspired by a need to overcome societal issues and by the goal of promoting design as a basic form of communication, as a business requirement and as a formidable tool in industry and commerce.
2013 Design Indaba Conference and Young Designers Simulcast (27 February – 1 March)
This world-renowned conference (Wednesday, 27 February to Friday, 1 March 2013) hosts over 40 thought leaders and design gurus from across the planet who are leaders in their industries and who lay claim to a level of knowledge that not even the Internet can rival. These speakers hail from a myriad of creative spheres, and the conference is their opportunity to talk productively about their achievements and processes. Each year, scores of design and business professionals flock to the three-day symposium for creative inspiration and insight into the trends for the coming months. For those who'd like to attend the lectures but who aren't in the Mother City or don't want to part with a huge chunk of change, the Young Designers Simulcast offers a fly-on-the-wall experience for less (it's a live conference broadcast in a second auditorium).
2013 Design Indaba Expo (1-3 March)
From Friday, 1 to Sunday, 3 March 2013, the Design Indaba Expo, a showcase which features over 300 100%-local exhibitors, invites the public to cruise the most innovative aisles in the city. This year, aside from flaunting the work of 110 newbies, the grand display flaunts a seemingly endless supply of bespoke wares, including hand-crafted jewellery, carefully honed furniture designs, handmade craft projects, illustrated cards and stationary and more. Not to mention, with a presentation of Winter/Autumn 2013 fashion featuring the collections of 20 established and emerging local designers, as well as an exhibition curated by lauded trend forecaster, Li EdelKoort, the expo will undoubtedly have something for all tastes and disciplines. What's more, the three-day long expo gives candidates from the Emerging Creatives Programme, an initiative that provides talented young creatives the opportunity to break into the industry, a platform to introduce their work to international buyers.
2013 Design Indaba FilmFest (17 February – 3 March)
As a precursor to this creative celebration, Design Indaba will host an outdoor cinematic festival from Sunday, 17 February to Sunday, 3 March 2013. Known as the Design Indaba FilmFest, this showcase brings a first-rate assortment – 1 of 13 films will be screened daily - of design-orientated films to a stunning (and perfect summertime) location. So, if you're keen to fill up on creative juice and popcorn, head to the rooftop of The Bank, an integrated creative space in Canterbury Street, for a line-up of inspirational and innovative feature films and documentaries.
Tickets for the Design Indaba Conference & Expo in Cape Town
Tickets for the expo will be available at the gate on the day as well as via Designindaba.com, closer to the time and cost R70p/p.
If you're interested in a spot at the conference, a few tickets are still available via the Designindaba.com website; they cost R7 195p/p (discounts are available for academics and alumni).
Tickets for the Cape Town simulcast cost R1 490p/p for designers younger than 25 and R1 680p/p for designers over 25; note that these tickets will only be made available once the conference tickets are sold out. Discounts are available for tickets bought in pairs.
Tickets for the film festival cost a mere R35p/p and are available at the gate of the venue – The Bank in Canterbury Street, Gardens.