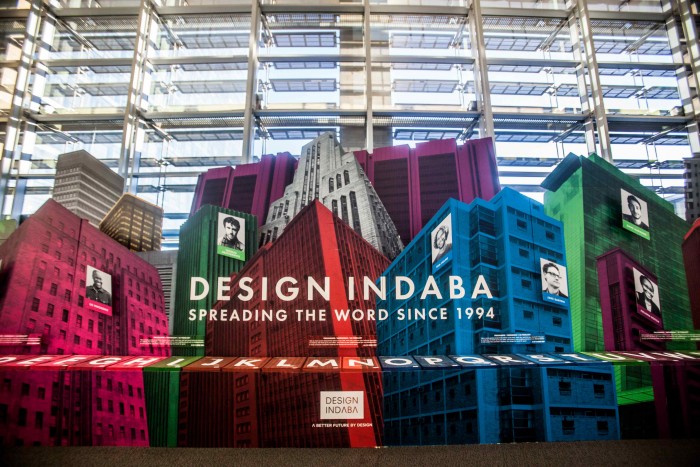 Design Indaba 2014.
Globally relevant
Design Indaba has upgraded its core media platform — the website designindaba.com — to put out prolific content that is globally relevant, says founder and managing director, Ravi Naidoo.
It is also focusing on aggregating speaker talks from the Design Indaba event into bespoke pieces suitable for educators to insert into academic courses. Naidoo says Design Indaba is actively advocating for academia to 'plunder its resources' in the hope that content generated by the event reaches a broader audience and serves as a source of inspiration for a new generation of designers.
This is especially relevant to South Africa, where we are not getting outcomes, considering the spend that is going to education. According to Naidoo, while we get the basics right, our education system has failed to put building blocks in place for people wanting to further their education.
Online curriculum
Design Indaba is working on putting together an online curriculum for the design industry and so assist those interested with further training. It also shifts the role of educators from academics to practitioners with real-world expertise in their respective design fields.
To that point, Designindaba.com now employs five editorial staffers and another five in the video-production department.
Tellingly, interest in conference simulcasts by academic institutions is growing; Design Indaba is now simulcast in Johannesburg, Durban, Port Elizabeth and Potchefstroom. Simulcast partners pay a licence fee to Design Indaba for the right to host the simulcast in their city.
Exporting the model internationally
It is proving so effective Design Indaba will be exporting the model internationally. One university coupled the simulcast with a mini expo where emerging designers marketed their products — and turned a R170 000 profit.
Design Indaba is also in the process of seeding new projects with speaker alumni. Naidoo is enthusiastic about the 'simple honesty of making'. One such project, Christoph Niemann's Petting Zoo app, was downloaded more than a million times, and later sold to German app company Fox & Sheep GmbH. Design Indaba had taken a minority stake in developing the app, allowing Niemann to gain real monetary benefit from the eventual sale.
Currently, Design Indaba is assisting other alumni in producing an animated TV series and producing furniture.
While some alumni projects are done with profit in mind, others hope to add social value, as in the instance of collaboration with street artist Faith47. The #Anothertlightup project, launched in February 2014, aims to erect 80 streetlights in Monwabisi Park, Khayelitsha, through crowd-funding. Every time you donate through the #Anotherlightup website, the lighting on the interactive mural lights up momentarily.
Saving the Labia
Naidoo also aims to bring the Design Indaba movie festival back to The Labia Theatre this year — another attempt to save a part of Cape Town's cinematic and cultural history. Design Indaba is funding a new production by Brett Bailey as well that will debut at the conference before starting a full season on stage
Design Indaba has already had a very tangible effect on the SA design economy. Over the past six years (the inaugural conference took place in 1995), it has contributed over R1.7 billion to the South African GDP. Through its annual expo, it has exposed 40 967 visitors and 808 buyers (211 international) to 509 exhibitors and generated R200 million in revenue.
Via its network of design contacts, Design Indaba is emerging as a creative broker, linking brands and designers. An example of this is how it helped one global brand find the architect for its new architectural pavilion in Cape Town.
Two international sponsors for 2015
The conference itself is going from strength to strength; it has signed two international sponsors for 2015 — Grolsch (based in Enschede in the Netherlands) and Pernod Ricard (Paris, France).
Design Indaba is already firmly established on the international design calendar, and efforts to build the brand globally should only benefit the SA design economy. It is putting Cape Town on the map to compete with international design centres while focusing attention on Africa's varied design ethos and successes.
Its shifting focus to the practical — making things happen — is a wonderful evolution that should take more speaker talks from auditoriums and computer screens to the street, where it can offer so much more value.