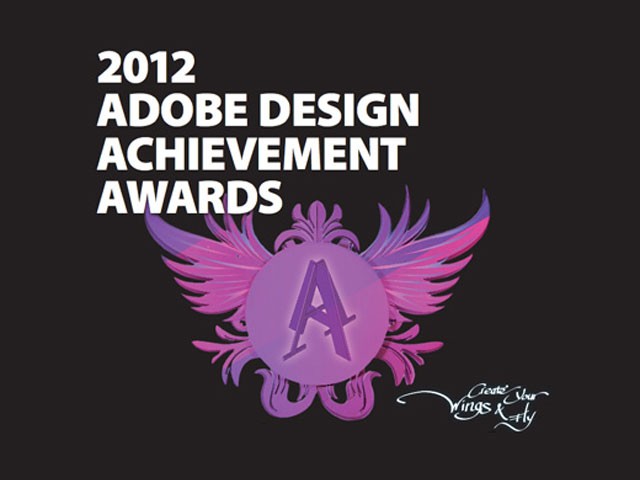 We've had the privilege of working with the best of the best when it comes to judging entries to the Adobe Design Achievement Awards (ADAA). Our judging panel for 2012 is no exception!
The ADAA program partnered with Icograda (International Council of Graphic Design Associations) to identify design luminaries from all around the globe and invited them to lend their expertise to the ADAA judging panel.
ADAA judges for 2012 include:
Daniel Biasatti, Design Director, Martha Stewart Living Omnimedia
Gregoire Cliquet, Professor and Department Head of Experimental Applied Researches in interaction Design (READi), L'Ecole de design Nantes Atlantique
Nancy Juliber, Strategic Creative Media Marketing Executive
Mikael Kanfi, Partner and Chief Product Officer, Twist Image
Richard Loveless, President, Global Connections: Art and Technology Consulting Services; Visiting Professor, Nanyang Technological University, Singapore
Susan Metros, Professor of Visual Design, The University of Southern California
Tetsuya Mizuguchi, Game Design, Interactive Media, Synesthesia, Q Entertainment
Ravi Naidoo, Founder and Managing Director, Interactive Africa / Design Indaba
Hephzibah Pathak, President, Ogilvy & Mather Advertising Mumbai, India
Fernanda Saboia, Creative Director, Tatil Design
Tina Shaw, Video Production Manager / Creative Director, NBCUniversal Digital Entertainment and Liquid Filmworks
ADAA 2012 judges' biographies can be viewed at: www.adobeawards.com/us/about/judges.
This summer, our esteemed judges will review thousands of innovative award submissions by students and faculty from higher education institutions around the world. Work will be judged across 13 student media categories and 3 faculty categories, and three finalists and honorable mention recipients will be named in each category. Judges will ultimately select one winner in each category. Winners will be announced at the ADAA Awards Ceremony at Adobe MAX in Los Angeles, this October.
Tina Shaw, one of this year's judges, shared with me how energizing it is for her to join design peers from around the world and be inspired by the work of future creative leaders in traditional and experimental media. She added, "I take great honor in supporting the students and educators that rise to the challenges of their projects with remarkable/innovative/keen visual solutions."
The ADAA is accepting entries until 5:00pm Pacific Time on June 22, 2012. Participants may enter each category three times. Recent student graduates are also eligible if their entry was created after May 1, 2011, and they were a student at that time. Finalists and winners will receive Adobe software and travel to Adobe MAX. In addition, winners in each category will receive $3000US cash. For more information on Adobe Design Achievement Awards and the various categories visit: www.adobeawards.com/us. Stay informed and inspired by fellow designers by connecting to our ADAA Facebook and Twitter channels.