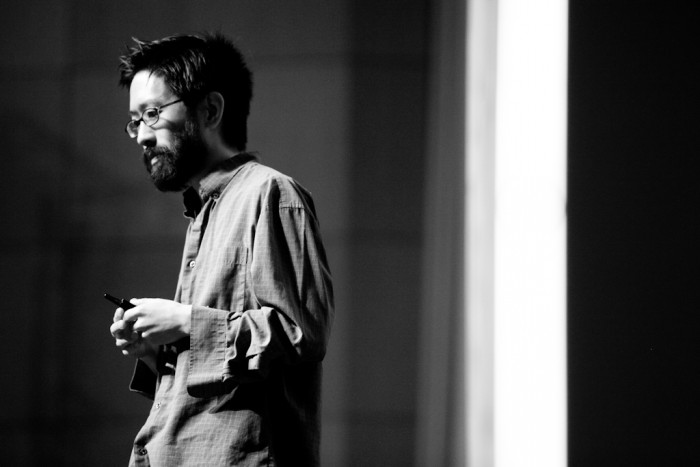 Alex Chen at Design Indaba Conference 2013.
Alexander Chen combines music, coding and design to create charming interactive experiences, one of which turned the New York Subway system into a musical instrument
Perhaps one of his best-known projects is Conductor, which translates the movements of NY subway trains into music (after doing our special issue on the tube, seems like everywhere we turn at the moment were seeing underground-related stuff!). Chen discovered a database of the departure times of subway trains online. He combined this with code he had written for earlier projects to set up a system whereby departing trains trace their route in the style of Massimo Vignelli's subway map. As they intersect with another train, they "play" a note. The whole thing (which you can watch here) plays through an accelerated loop, switching at 6pm to a black background.
Chen showed a number of music-related projects which start with a simple line.Baroque, for example, visualises Bach's cello compositions.
This experimentation eventually led to the hugely popular Google Les Paul Doodle, which Chen created in collaboration with his colleagues at Google Creative Lab in New York where he is now based.
Chen is now working on the team developing Google Glass.
See more of his work here.
Watch the Talk with Alexander Chen