To observe the International Day for Disaster Relief on 13 October, we've gathered some of the most exciting innovations that specifically seek to respond to global disasters. These innovations are not only responsive but empathetic, taking a human-centred approach to solutions-based design in some of the most dehumanising conditions.
Pop-up housing for disaster-stricken communities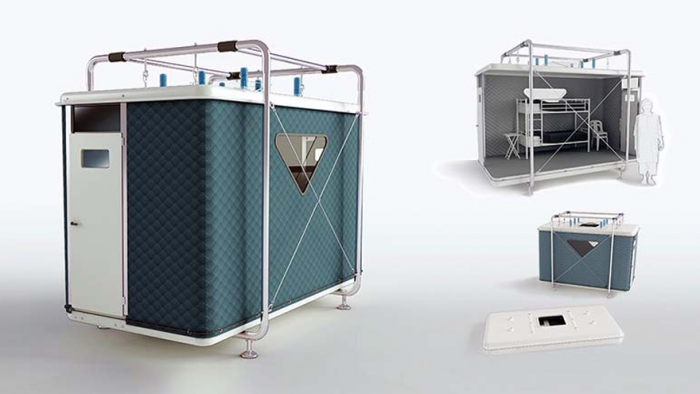 According to the European Economic and Social Committee (EESC) and the World Bank, most displaced refugees are likely to find asylum in less wealthy countries like Turkey and Pakistan.
Turkish design firm Designnobis saw these statistics as an opportunity to take refugee asylum into their own hands. They decided to create an off-the-grid style shelter to accommodate asylum seekers.
Designnobis, which is a sustainable design center, created a tent-like structure, called Tentative. The structure can withstand any climate because of the firm's use of fibreglass shells and durable, weather-resistant thermal textiles.
The tentative design allows it to be flat packed and easily transported.
In 2015, Designnobis was shortlisted for the World Design Impact Prize for their Tentative design.
Disaster-resistant schools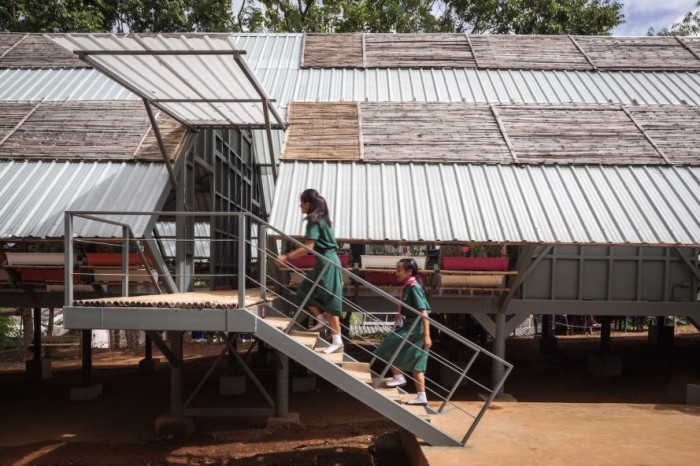 In 2014 when an earthquake struck in North Thailand, many citizens were left to rebuild after schools and hospitals were destroyed.
So when post-disaster recovery program, Design for Disasters (D4D) got involved, they decided to build nine new earthquake-resistant schools. The design and build of each new school was led by an emerging Thai architect.
Bangkok-based architect, Vin Varavarn, who was one of the nine chosen architects, was assigned to the Baan Huay Sarn Yaw School. The build of this school used natural and local materials like bamboo.
The building also used a lightweight steel construction element to showcase solidity and safeness. As a result, Varavarn and the eight other architects developed a new building typology.
Self-sustaining, recyclable emergency shelters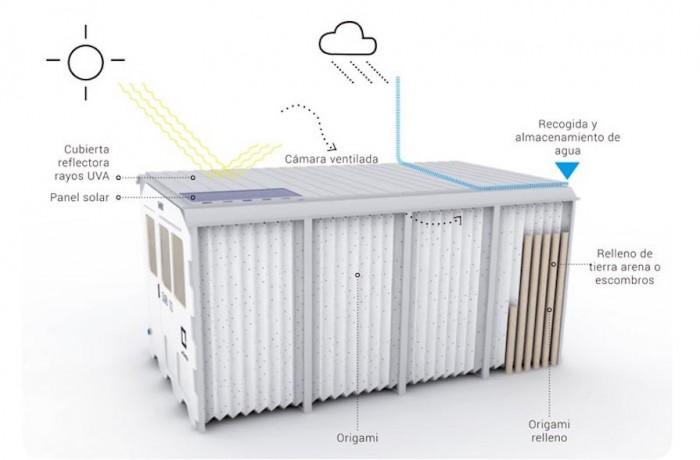 Basic infrastructure is a need when it comes to disaster relief. That's why urban Spanish design firm, Shelter Unit for Rapid Installation (SURI) created a low-cost architecture modular system that could be used by those affected by war or natural disasters.
The shelter was created to act as a safe haven that would double as temporary housing or field hospitals. It was designed to be easily assembled and cost-effective.
When it came to the structure, SURI used recycled material, solar panelling and a filtration system. The filtration system was added specifically as a way to filter rainwater into drinkable water.
According to SURI, the shelter has a ten-year lifespan which can then be fully recycled.
Read more:
Origami-inspired shelter a turning point for military, disaster relief efforts

This architect is helping to rebuild health facilities in disaster-hit areas
A parachute that turns into a shelter for refugees or disaster victims