Thebe Magugu, the 25-year-old designer from Kimberly made history this week by becoming the first South African to win the LVMH prize.
His prize, to the tune of €300 000, is even more significant as it comes over a two week period where South Africa has been reeling over violence against women and xenophobia.
You see, the young designer's work always carry suble yet political messages and are a beautiful celebration of women both in their power and vulnerability.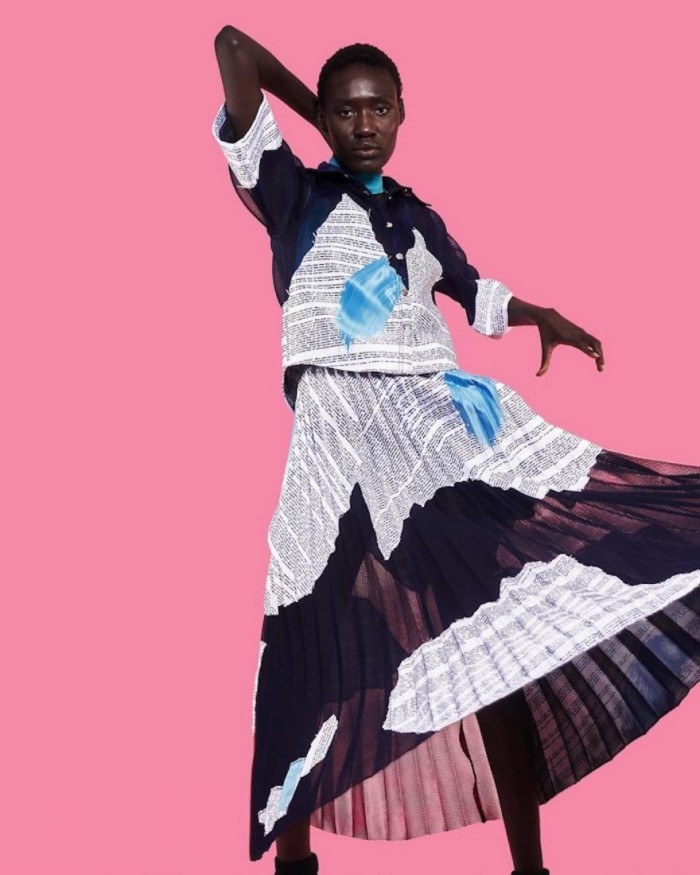 Take the above black mesh blouse and full circle skirt for example. A celebration of femininity but also speaking to a personal message which he described on his Instagram page as follows.
"I used always have terrible nightmares as a child, and my mother made me write them all down, as a way of externalizing them. She found those journals a few months ago and I thought it would be so special to turn something so ugly into something beautiful by printing, pleating and in some parts tearing and tacking them onto Japanese Dutchess Satin and Navy Airtech Mesh. Although I run the risk of being psycho-analyzed, this piece is so incredibly special to me, mainly because it brings up the dynamics of perspective," he said.
But the risk paid off with one of the most prestigious prizes in the fashion industry.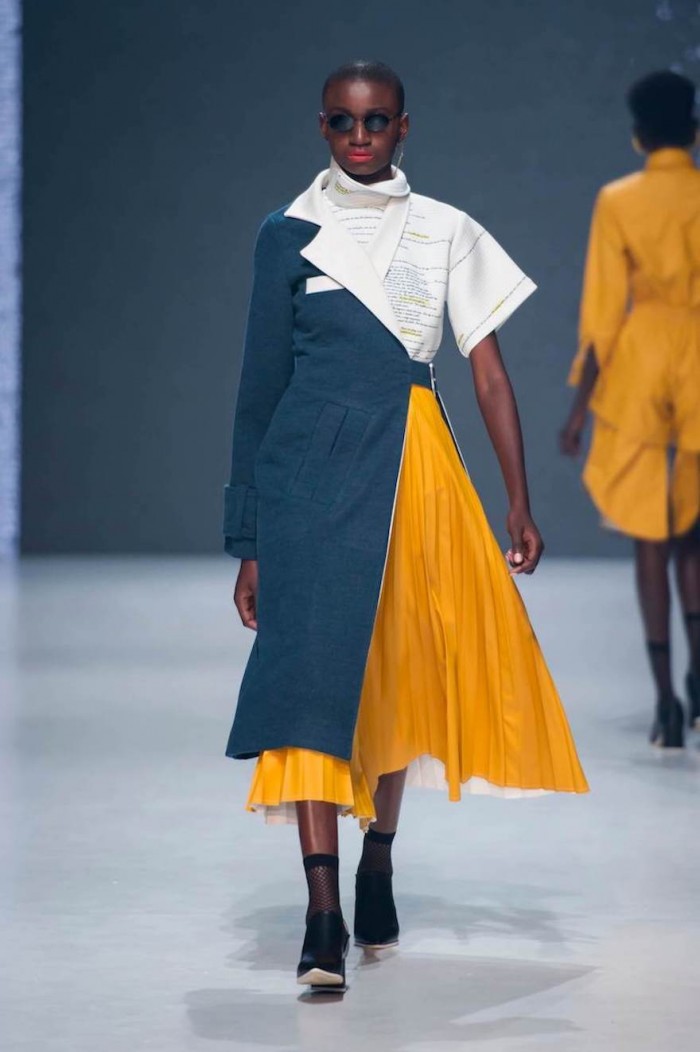 Along with the prize money, he will also receive a year-long mentorship, technical and financial support from the LVMH group.
Executive vice president of Louis Vuitton and founder of the LVMH Prize, Delphine Arnault said: "The creativity of his designs is great—the colors, the cuts, it's very feminine. We saw the talent, and we also saw the challenges. It's great to find talent with a huge potential."
Earlier this year the designer also took home the winning prize at London's International Fashion Showcase. The competition's judging panel dubbed him as the leader of his generation.
Magugu, who was part of the 2017 Design Indaba Emerging Creatives programme, creates collections that also serve as a reflection on South Africa's socio-political climate.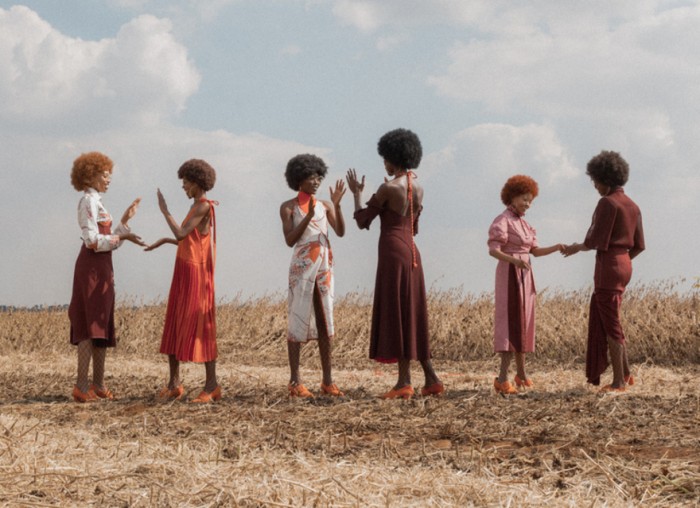 His Geology SS1 range is about a contemporary woman that escapes to the countryside in search of a life free of the stresses and anxieties that surrounds the daily life of women in South Africa.
The line features outdoor materials and gear that have had the essence of sophistication doused over them. Things such as mountain climbing rope fashioned as a collar or necktie, or the deconstructed cargo pants, dresses and skirts, adding a slight edge to the traditional style.
One of his standout pieces is the Girl Seeks Girl dress (below), which was included in the AW18-Home Economics collection.
The dress was created as a commentary on the gender-based violence taking place in South Africa as women need each other now more than ever. Last year the dress was nominated by Glamour SA editor-in-chief, Asanda Sizani, as one of the Most Beautiful Objects in South Africa.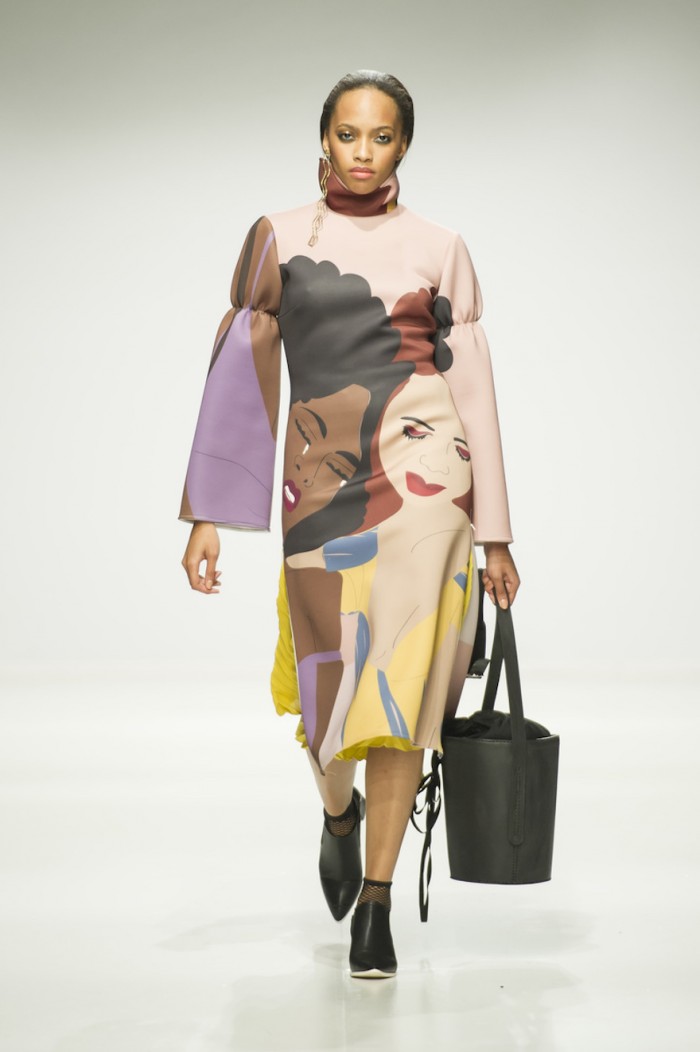 Read more:
Lukhanyo Mdingi on the defining characteristics of his eponymous label
Crystal Birch invites us into her hat wonderland
Laduma's shawl is the Most Beautiful Object in South Africa