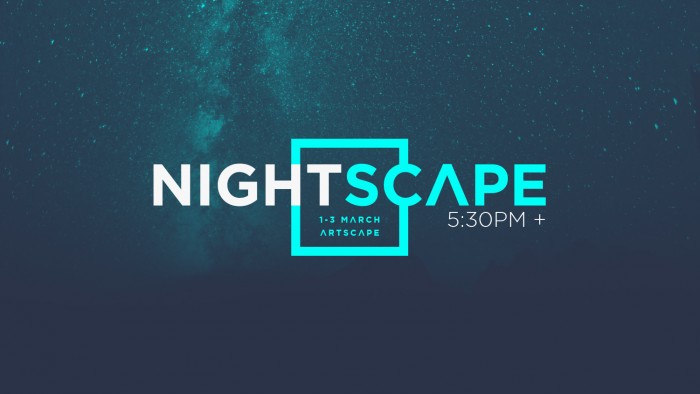 Nightscape
At last night's inaugural Nightscape event on the Piazza of the Artscape, some of South Africa's top artists, including Black Coffee and John Wizards, provided a sonically explosive introduction to the event. Tonight we kick off round 2 and some of Africa's – and one of the UK's – best and brightest musical acts are providing the beats that will close the day.
Check out the intoxicating list of performers who will be playing this evening:
One of the founding members of British trip hop group, Massive Attack, Daddy G aka Grant Marshall is considered one of the pioneers of the 'Bristol sound' that defined the English town's undergound scene in the nineties. A trailblazer in the international music scene since the 1980's, we're incredibly excited to welcome the man himself as he opens the Nightscape stage this evening.
Listen to one of Daddy G's epic DJ sets above.
One quarter of music collective, Just A Band, Blinky Bill – or Bill Sellanga – is an experimental beat maker, music producer, DJ and musician who hails from Nairobi, Kenya. Passionate about the sounds and grooves unique to the African continent, he is on a mission move African musical voices to the forefront.
Have a listen to a track of off Blinky Bills latest album above.
Legendary musician and producer Felix Laband has been breaking new ground in South African electronica since his explosive debut in 2001. After his 2005 release 'Dark Days Exit', Laband took a 10 year hiatus from recording music and 2015 saw his comeback materialise with the release of 'Deaf Safari'.
Listen to some of his dreamy, minimalist sounds above.
DJ and event promoter of "Wax On" events and "Afrobeat Goes On", Paul Waxon is an all round vinyl enthusiast and a lover of Afro-Soul beats. Playing multi-genre sets, Waxon's taste spans a wide range of music that crosses decades and continents.
Listen to some of Waxon's sounds above.
Watch the Talk with Blinky Bill
Talks
• Duration: 00:18:42
•
23 Aug 17