The lack of affordable housing is a global issue. Over one billion people are finding refuge in slums. This reality is something social enterprise, Smart Havens Africa wants to address and put an end to as they target Africa's most poverty-stricken areas. The company was established in 2015 by Director of Operations Will Broad and looks at developing low cost and sustainable housing solutions.
Broad has over 15 years of experience in private, public and development sectors. He also has first-hand knowledge of what it's like to grow up in a poor African household. "I grew up in a poor family of eight children, for which access to basic essentials of life, such as housing, education, food, clean water and sanitation - was difficult," he says.
"[With] Smart Havens Africa, we are targeting [those] low to moderate income people, who are in highest of housing needs or have been disadvantaged by market failure."
Since Smart Havens Africa was founded, the company has completed several projects with the use of a modern brick type, called Interlocking Stabilized Soil Blocks (ISSB). This innovative building method is seen as the company's secret weapon because it's low cost and environmentally friendly.
ISSB is made up of moistened soil and cement, and is seen as stronger than the conventional brick. It is manufactured on site, reducing costs even further.
Smart Havens Africa looks at this as a key element in building for the future.
One of their projects, called "ISSB Housing Scheme" looks at this more intently. Using a pay-as-you-go model, it allows clients to be able to save and buy these ISSB blocks at their own pace.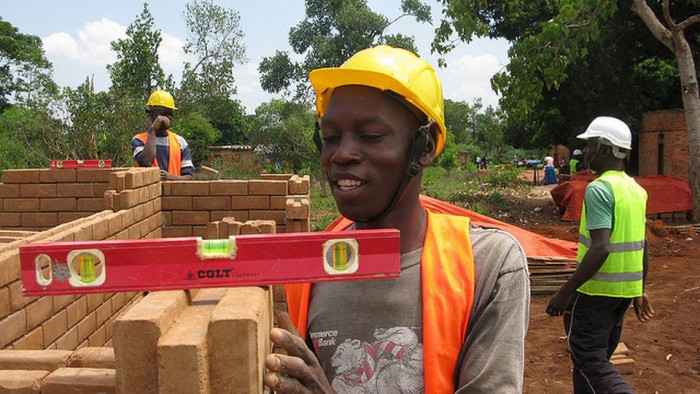 "The blocks banked are a form of savings and also present a simple hedging mechanism in terms of protecting clients from price inflation," reads the project's description.
This project further provides clients with technical assistance in giving them knowledge into what is needed to own and build a house. It also promotes financial education for families and introduces them to safe planning methods.
Smart Havens Africa is working closely with the people of Uganda, where currently the country is nearing a poverty rate of 50 per cent. These statistics inspired the company to launch the 5 in 5 initiative.
In this, Broad and his team are to work with 5 million people from the African continent over the next 5 years, including Uganda. They also want to highlight and help conflict areas where war and violence have destroyed communities.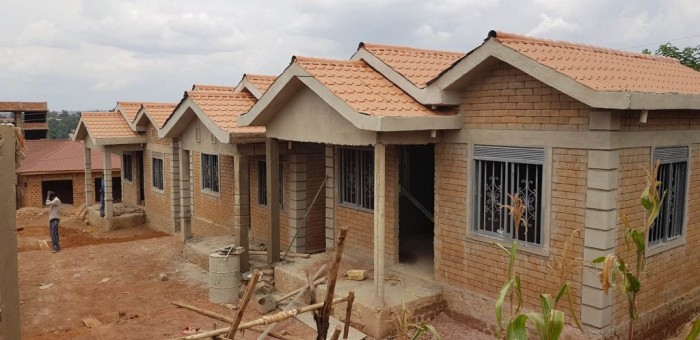 But Smart Havens Africa is not stopping there. They have launched a program that looks to address social inclusion by working with women as the builders of tomorrow. In this initiative they have provided employment opportunities to more than three thousand young women.
"We work with women to build more green affordable homes, as a way of consolidating peace and protecting the environment."
Read more on innovative housing
Two urban initiatives tackle housing & energy in Ghana
Joyce Simbine Saiete on how architectural interventions can aid Mozambican resettlement
Putting service delivery in the hands of the people