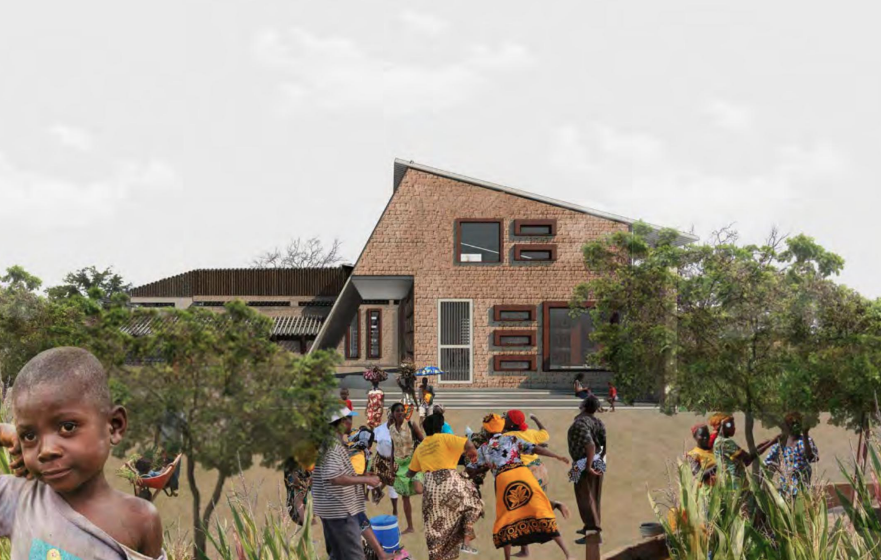 Born and raised in Maputo, Mozambique, architecture graduate Joyce Simbine Saiete left her home country at 18-years-old to study at the Savannah College of Art and Design in the United States. During her time there, she would routinely return home for the holidays, where she found herself observing her country as both a stranger to the constantly-changing land, and as a native who was missing her home.
It was from this new perspective that she began to examine the phenomenon of resettlement affecting Mozambique and how best it could be addressed.
Largely an effect of the Mozambican Civil War, which lasted from 1977 to 1992, according to Saiete, resettlement in the region has grown rapidly over the past few years. Government-imposed and often a response to the discovery of gas or coal in certain areas, these involuntary resettlements are a deeply complex and disruptive process. Widespread poverty and a deeply entrenched sense of corruption within Mozambique's governmental systems don't help.
"Hope for a better future is hard for the Mozambican, since he feels the abandonment from his government and the increased distance between communities," Saiete writes in her graduate thesis.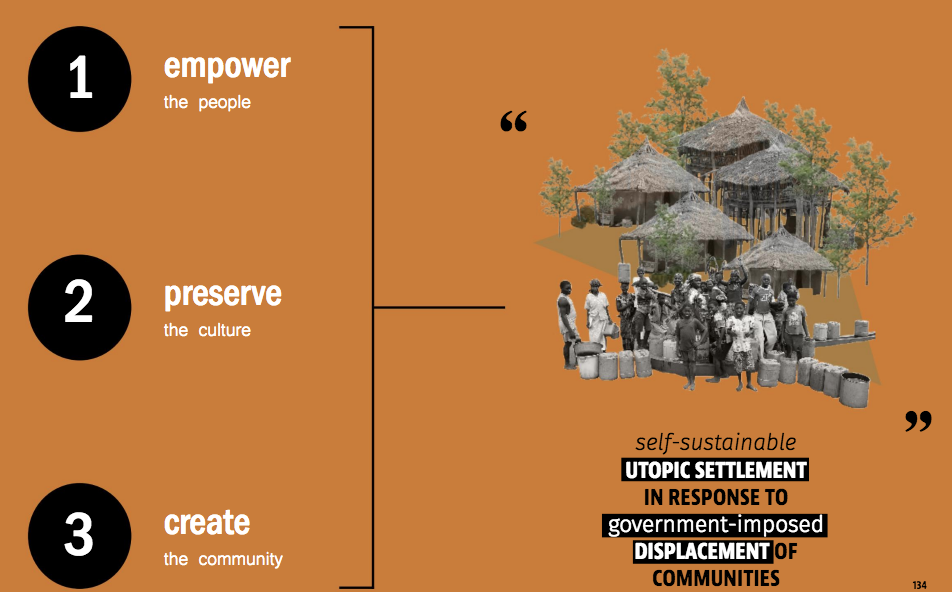 Titled Sol de Junho (the name is derived from a line in the Mozambican national anthem), Saiete's thesis looks at the effects of forced resettlement upon the communities themselves and proposes a humane architectural intervention in the form of a highly considered settlement in the Moamba District. The project aims to produce – and pollinate to neighbouring communities – potable water, electricity and agriculture through varied community-enhancing strategies, and provide a safe and sustainable residence for the nation's displaced.
For Saiete, the ideal design solution for the site would be derived from socially-minded architects working alongside community members – meaning that the designers only make up a portion of the solution. This, Saiete writes, will reduce the sense of dependency amongst community members and create a greater sense of ownership and community amongst its residents.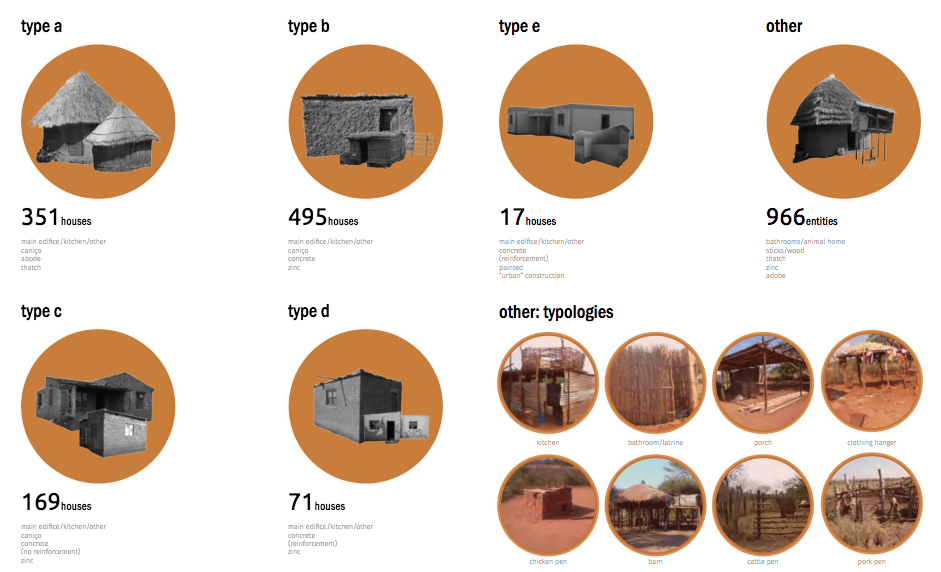 The Sol de Junho settlement would be based upon a common dwelling layout in Mozambique, wherein parents create their initial 'core' homes, which eventually expand to house an eventual extended family. Materials used in the construction process would be sourced locally or regionally, ensuring that, where construction is needed after the settlement's completion, they can be easily obtained.
With the goal of empowering people, preserving heritage and creating a genuine community, Saiete's proposed self-sustaining, Sol de Junho settlement would adjust the proximity of living spaces to ensure each household has plenty of neighbours, incorporate straightforward systems of water and energy collection, and creating a platform for a local economy where the produce is used within the settlement and potentially exported to neighbouring settlements.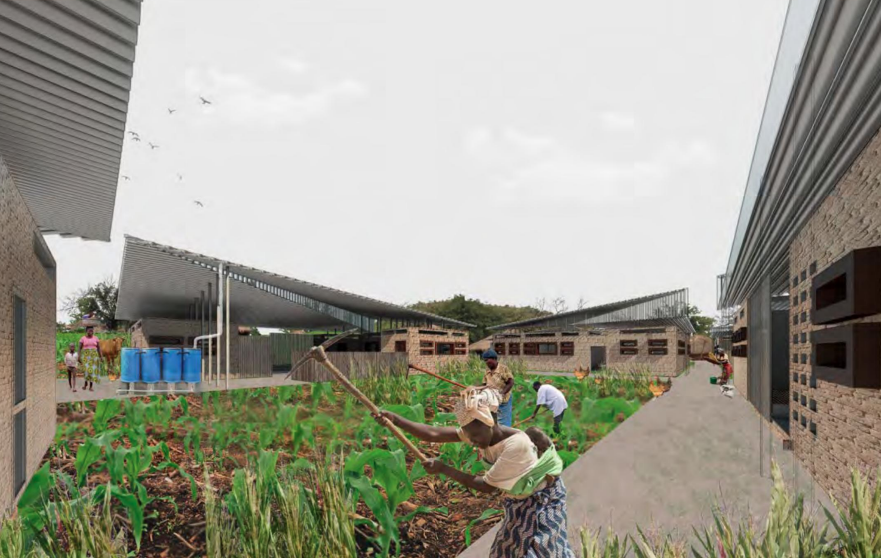 The implementation of community within plans of this nature is, for Saiete, crucial. People are the heart of the project and the importance of allowing their voices to be heard when developing spaces that they will use cannot be overstated. After all, states Saiete, before we are architects, we are humans.
Read Saiete's full, in-depth thesis here.
Read more on innovation in architecture
Ensamble Studio on building flexible, stackable spaces and working with nature
Cairo architect Nada Elhadedy on architecture driven by circumstance
Ilze Wolff on creating an activist and public culture around architecture