Sugarcrete is a sustainable ultra-low-carbon construction alternative to existing high-carbon materials. Made using the by-products of sugarcane production, it was developed by the University of East London in the UK.
'The built environment generates 40 percent of annual global CO2 emissions. Despite the global aim to hold global warming to 1,5 degrees Celsius, it is estimated that our global built floor areas will double by 2060. Therefore, we must develop alternatives to current construction methods,' explains Armor Gutierrez Rivas, a senior lecturer in architecture at the university. 'Using a bio-waste-based product like Sugarcrete, we could replace the traditional brick industry, offering potential saving of 1,08 billion tonnes of CO2, three percent of the global CO2 production.'
Sugarcrete is created by mixing the sugarcane fibres left over after sugar sap extraction, known as bagasse, with bespoke sand-mineral binders. The material, which can be used in new or existing structures, has the potential to replace both brick and concrete.
To create the first technical application of the material, the UEL team partnered with Grimshaw, a London-based architectural firm. The Sugarcrete Slab prototype, a reusable, fire-resistant composite floor slab which can be applied, disassembled or extended in new or existing structures, draws on Grimshaw's previous research into interlocking geometries.
Sugarcane is the world's largest crop by production volume – almost two billion tonnes of sugarcane are produced worldwide yearly, resulting in six hundred million tonnes of bagasse as a by-product. Together with Tate & Lyle Sugars, the teams have identified sites in sugar-producing areas where the upcycling of bagasse could help develop locally made construction solutions for communities where construction materials are frequently imported, environmentally poorly performing, high cost and high carbon.
Sugarcrete was recently shortlisted in the 'material innovation' category of Dezeen Awards, an annual awards programme identifying the world's best architecture, interiors, design and sustainability projects, organised by architecture and design website Dezeen; and was a finalist in the Green Cross UK's 2023 Climate Positive Awards recognising and honouring extraordinary efforts by people and organisations to avoid, prepare for, or address concerns related to global climate change.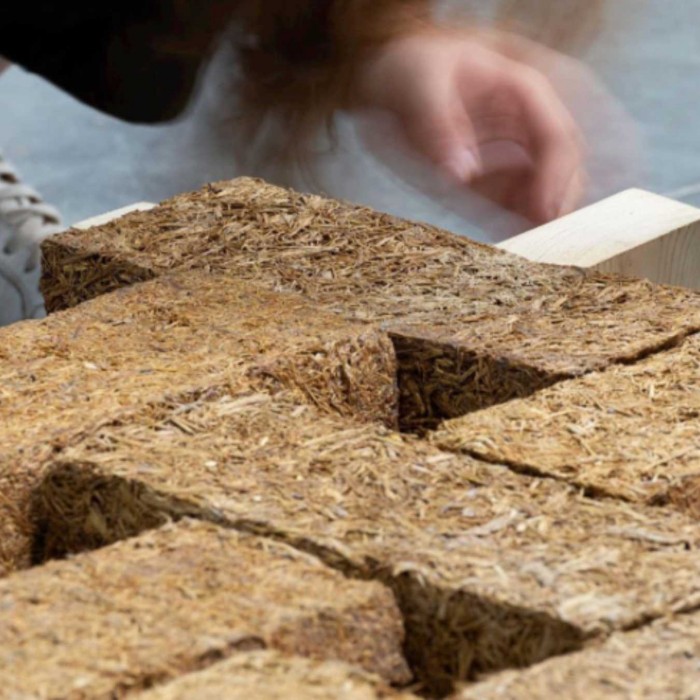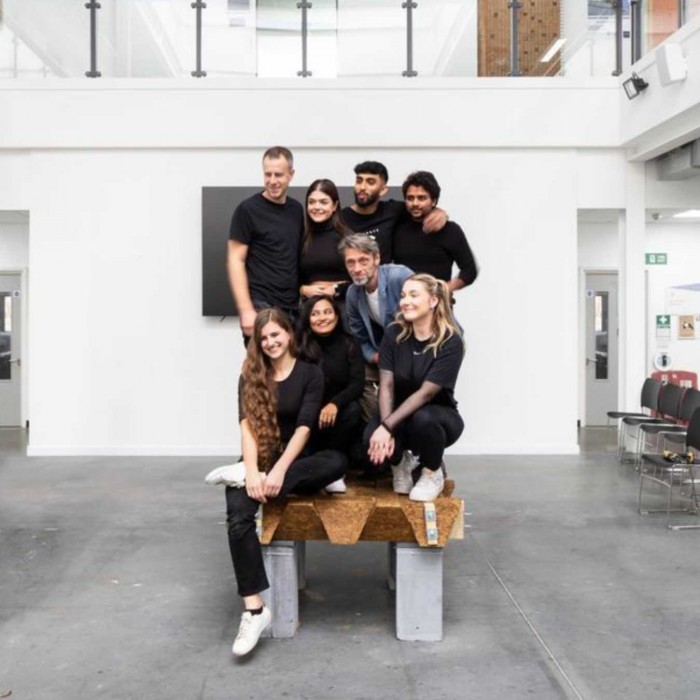 Read more
Photographs: Grimshaw, University of East London.