When Singapore, an island city-state in Southeast Asia, became an independent sovereign country in 1965, its motto was 'Singapore: Garden City'. In the years since, architectural development has embraced this biophilic approach, turning the cityscape into a lush green oasis.
Singapore's biophilic architecture is a stunning example of how a city can thrive while nurturing its natural environment: many of the cutting-edge skyscrapers feature vegetative landscapes, vertical gardens, water features and natural ventilation systems.
Here's a look at some of the city's most iconic biophilic buildings.
The Jewel Changi Airport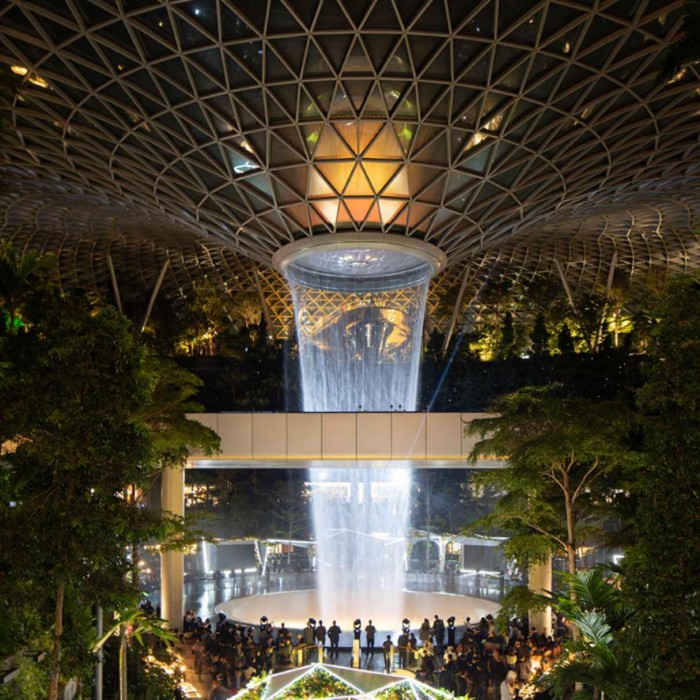 Completed in 2019 by Safdie Architects, the Jewel Changi Airport is much more than just a transport terminal: it's a major public attraction, thanks to its 'paradise garden'. The dome-shaped building is filled with plants and trees, including the indoor Shiseido Forest Valley and the world's largest indoor waterfall, the Rain Vortex.
CapitaSpring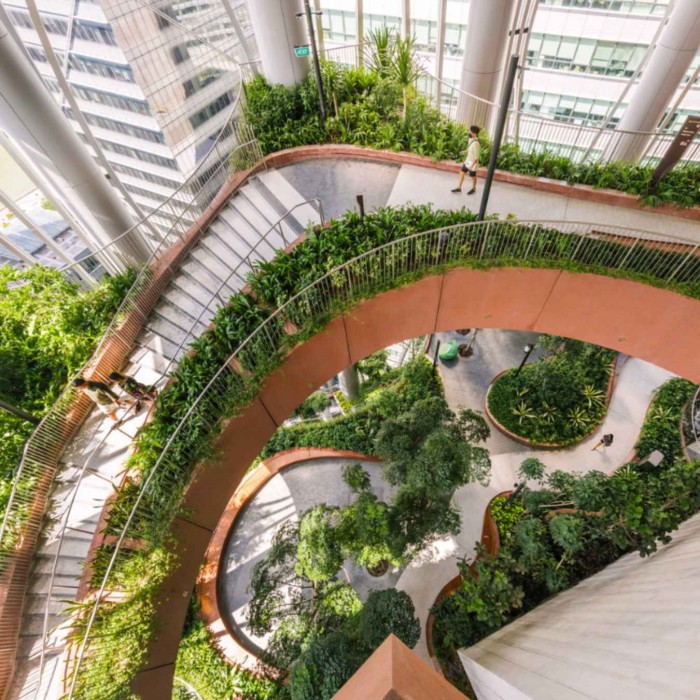 Located at the heart of Singapore's financial district, this 280-metre-tall building is a pioneering example of vertical urbanism. Designed by Bjarke Ingels Group and completed in 2022, CapitaSpring consists of restaurants, offices, residences and various green spaces, including the Green Oasis, a 35-metre-tall open-air garden that welcomes exercise, events, walks and public gatherings.
Marina One
A high-density multi-use complex, Marina One comprises four high-rise buildings surrounding the Green Heart, a central public space extending over several storeys in a design inspired by Asian paddy fields that features multiple three-dimensional gardens.
Parkroyal Collection Pickering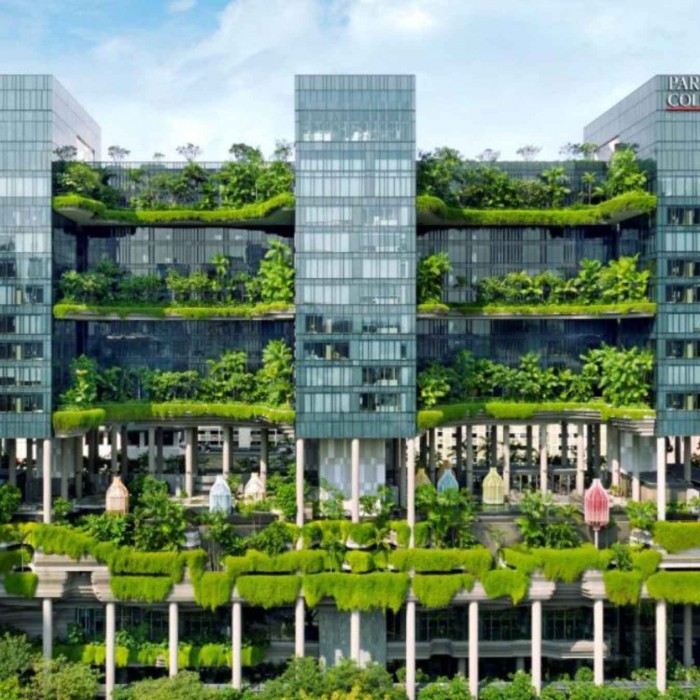 Designed by Singaporian architecture studio WOHA, Parkroyal Collection is a hotel in the centre of the city's business district. Its countless balconies, each of which is covered in gardens, are modelled on the topography of natural landscapes. Together, the green balconies add over 15 000 square metres of greenery to the hotel.
Gardens by the Bay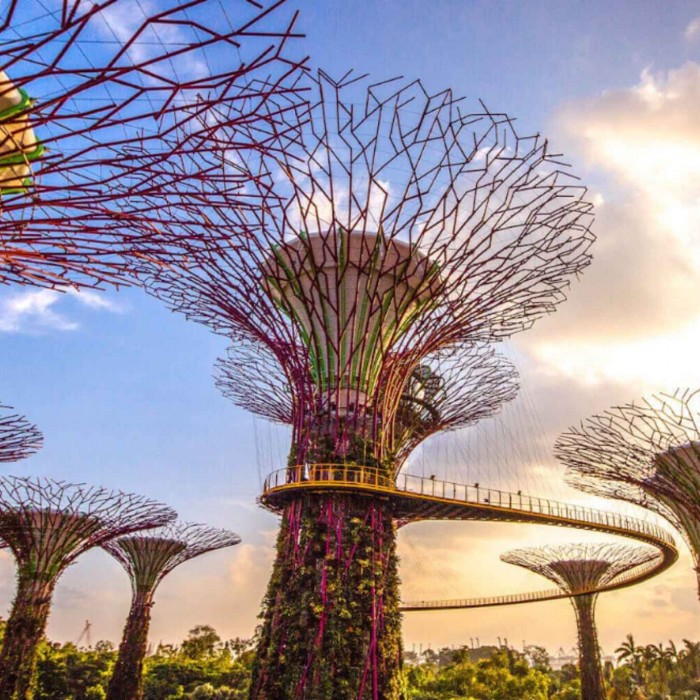 Home to the Supertrees, 16-storey-high steel-framed 'trees' covered in vertical gardens that support a skywalk, Gardens by the Bay is located on reclaimed land on Singapore's waterfront. The man-made gardens cover 101 hectares and contain more than 500 000 plants.
Read more
Photographs: Buro Happold, Finnbarr Fallon, HG Esch.