This year's Applied Arts Pavilion at the Venice Architecture Biennale is 'Tropical Modernism: Architecture and Power in West Africa'. A collaboration between the UK's Victoria & Albert Museum (V&A), the Architectural Association (AA), London, Kwame Nkrumah University of Science and Technology in Kumasi, Ghana, and the Venice Architecture Biennale, the exhibition sheds light on the origins of the unique Tropical Modernist architectural style and how it was used as a means to reinforce colonial dominance.
We spoke to Bushra Mohamed, a London-based academic and architect, and one of the co-curators of the pavilion, about the presentation.
How would you describe Tropical Modernism?
Tropical Modernism is the international style of modernism adapted to the humid and hot climate of tropical regions. Modernist architects integrated the formal language of Modernism, modern materials and construction methods with environmental and building science to mitigate against the hot climate. This is represented by the brise-soleil (sun-breaker/patterned screen), overhanging roofs, axial east-west plan (this meant the sun would travel directly above the building, minimising solar gain through the openings), long thin forms that were one room thick to allow for cross ventilation, and layered roofs that would allow heat to rise and escape the building.
Explain your role in this year's V&A pavilion - how did you get involved?
I am the co-curator, alongside Dr Christopher Turner and Nana Biamah-Ofosu. For the exhibition, we wanted to critically reflect on the imperial history of Tropical Modernism through an analysis of the work of architects Jane Drew, Maxwell Fry and the AA's Department of Tropical Architecture, as well as key projects in Ghana.
I was approached to co-curate the project by the V&A due to my research into diasporic design, colonial architectural history and indigenous domestic African architecture which I carry out at the AA and Kingston University within my design units. I have also been carrying out an ongoing research project, 'The Course of Empire: The African Compound House', since 2018.
How does the pavilion relate to this year's theme, 'Africa is the laboratory of the future'?
For the first time ever, the theme of La Biennale di Venezia has fallen on Africa and the African diaspora. Therefore, it was important that we used this opportunity to tell a wider story about this architectural history that has previously omitted key African protagonists from its archives. We were keen to convey that architecture is interlaced with dimensions of power, policy and meaning beyond its location.
In their records and descriptions of their travels in West Africa, British architects Drew and Fry were quick to dismiss the historic and vernacular architecture they found. However, our research and the buildings themselves clearly show that they were informed by how these buildings responded climatically to their context. Courtyards and verandas, as well as perforated and patterned screen walls, are key attributes of the indigenous architecture of that region that inspired the climatic adaptation of Modernism to the Tropics.
The lessons they learned through their experimentation in Nigeria were then refined further and used on their various projects for Nehru's new modern city, Chandigarh in India. Without the scale of buildings they were allowed to engage with in West Africa, it wouldn't have been possible for them to work with Le Corbusier to develop the architecture for India.
What do you hope visitors will take away from this exhibition?
Our aim was to convey the political context of British imperialism and the decolonial struggle behind this architecture. Ultimately, I want to convey that the history of architecture is nuanced and involves multiple players and characters that become integral to its formation.
A chronological narrative is displayed within a brise-soleil wall and a three-channel film which features interviews with West African architects and academics who were central to this story, John Owusu Addo, Henry Wellington, Ola Uduku, and the daughter of Kwame Nkrumah, Samia Nkrumah. It also showcases 14 key buildings in Ghana and the lessons we can learn from them in the age of the climate emergency.
Our method of the display was inspired by the large-plate negatives within the AA's archives and the act of reading these on lightboxes, as well as forms of display within the V&A's galleries. When designing the exhibition, we were keen to embody the qualities of this climatically responsive architecture, and therefore the form of brise-soleil wall reinterprets Fry and Drew's seminal University of Ibadan project which exemplifies the principles of Tropical Modernism.
The pavilion is also about revisiting the voices in African architecture that were erased from the archives. What does this mean to you as an architect interested in colonial history?
Archives are a provocation, a celebration and an ongoing dialogue between the past, the present and the future. Far too often, the story of Tropical Modernism has focused on European actors and what they did in Africa. What we hope this exhibition provokes is a continued conversation about the architectural legacies of colonialism, as well as rightfully acknowledging and celebrating Africa's contribution to Modernism.
The AA's archive, while rich and documenting the extensive history of the Department of Tropical Architecture, also contains omissions in this history. Our research centres and celebrates significant African figures such as John Owusu Addo, Samuel Opare Larbi, Victor Adegbite, Theo Clarke, Henry Wellington and Adedokun Adeyemi, who contributed to the development of this style and yet are missing from the archive.
Our work also critiques Eurocentric archival practice, which often disregards other forms and systems of knowledge. In trying to diversify the archives, we were honoured to meet prominent Ghanaian architects and historians who shared their memories and reflections with us, strengthening our research and narrative for this exhibition. By revisiting key buildings developed by prominent architects of the time, we are interested in the story of politics, power, resistance and freedom that this architecture came to represent in the post-independence pan-African dream. But it is important to us that this is not only a story of the past, but also of the present and the future.
Of course, due to the global history of the British Empire, a key component is that this heritage and history is a shared one that connects West Africa with the British, and vice versa. We are keen that the exchange is now equitable and balanced rather than extractive and one-sided.
Is there any particular Tropical Modernist building in Ghana that resonates with you?
The Accra Community Centre by Fry, Drew & Partners, funded by the United Africa Company in response to the Accra riots, 1953. Although this project has sinister origins, it has a lot of potential to revive the essential facets of the Tropical Modernist style for a contemporary audience. I particularly love its use of courtyards and verandas to create fluid spaces between the inside and outside that allow the community to gather in its urban location near the sea. The central mural is a wonderful expression of art, culture and people of the time. Its historic significance as the backdrop for the All-African People's Conference in 1958, where it provided a place for people to assemble, exchange views and ideas, and build new futures together, is a powerful one that should be celebrated and elevated as a reminder of people's power.
The building is currently derelict and is used as storage, which is a shame given its significant role in Ghanaian independence.
What is the future of Tropical Modernism as an architectural style?
The principles of Tropical Modernism, using modern methods of construction to mitigate the effects of the climate, are still extremely relevant. Due to the urgency of the climate crisis, how we design with climate in mind is now the primary focus of all architects.
However, architecture is intersectional, and issues of climate mitigation, methods of construction and technological advancement need to be balanced with cultural relevance and meaning. The existing built heritage is contested – Modernism as a style was developed in Europe, then America, and through structures of power, domination and oppression, it has been imposed on various regions in the global south. Regardless of the agents that now propagate and design Tropical Modernist buildings, we must ensure that these structures of oppression are not perpetuated and that we challenge the homogenising principle of Modernism and methods that erase the beauty of local and regionalised cultures.
Existing buildings such as the Community Centre still represent an oppressive colonial power structure perpetuated by an extractive capitalist organisation, [in this case] the United Africa Company. In order for these buildings to come into the 21st century, our relationship between these places and the oppressive power structures they represent needs to be reclaimed and repaired. This is where the decolonial process becomes important: through the process of reclamation and reparation, people can begin to assign new meaning and relevance to this built infrastructure.
It's been a tremendous opportunity to tell a new and perhaps more nuanced story of Tropical Modernism, one that introduces the significant political and cultural context in which this style was developed.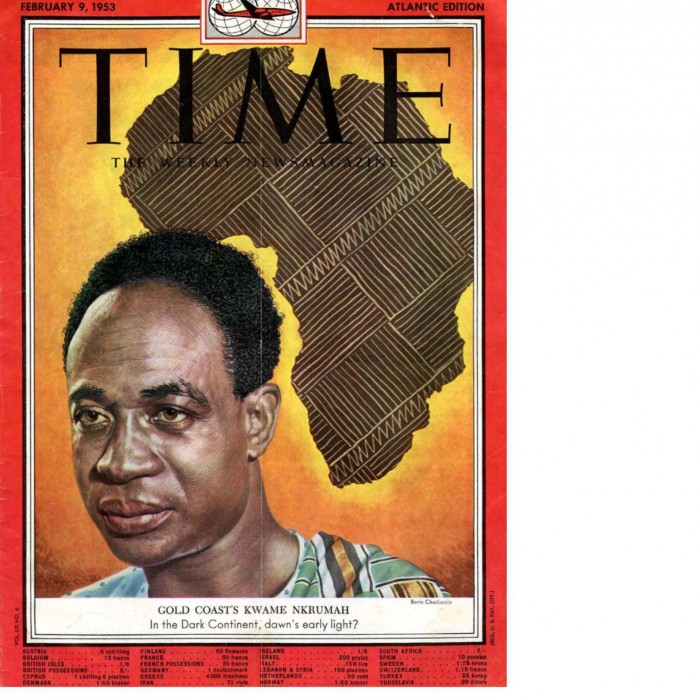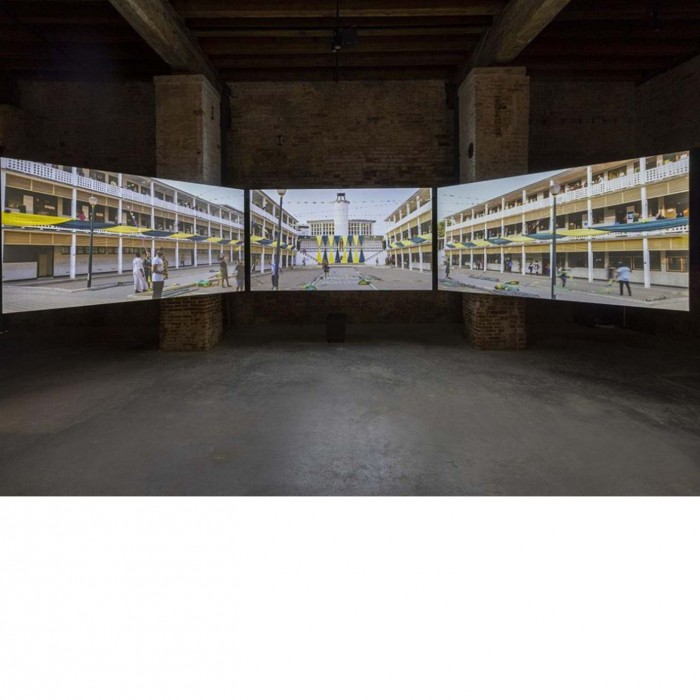 Read more
Photographs: Victoria & Alfred Museum.