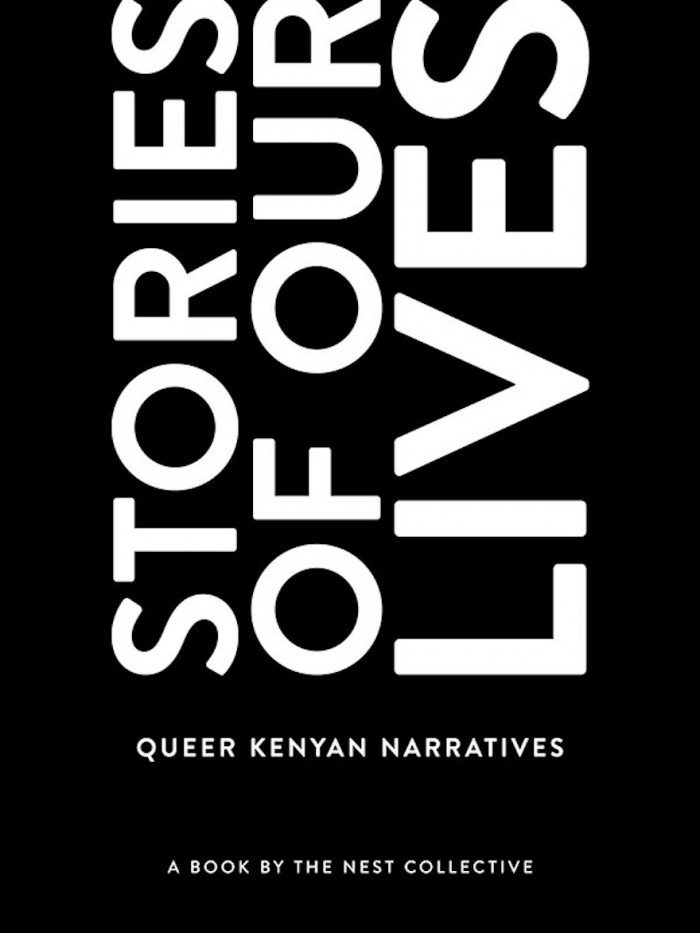 Multidiscipinary group The NEST Collective is releasing a book that contains the stories they collected from the film "Stories of Our Lives"
In June 2013, Kenyan multidisciplinary group The NEST Collective travelled across Kenya recording personal accounts of those identifying as gay, lesbian, bisexual, transgender and intersex in Kenya. This new book presents a selection from the archive they created.
The research resulted in the award-winning film Stories of Our Lives, which dramatised five vignettes that came from conversations with over 250 people in Kenya's LGBTI community. The book, which now follows the film, is an attempt to explore the consciousness, ambition and expression of many queer Kenyans in their daily interactions with family, friends, schools, workplace, religion and ideas of the future, and in diverse social contexts in Kenya. Through these first-person stories, the self-representing queer Kenyan grants the reader permission to explore private and intimate worlds, where the vagaries of queer openness, silence, intimacy, militancy and love all happen.
The NEST Collective have stated that they are excited about the conversations they hope this book will initiate, especially in a country like Kenya, where homosexuality is still illegal. Their film was banned in Kenya, played sold-out shows in Berlin and aired for the first time in South Africa at Design Indaba FilmFest 2015. The book, however, has not been banned by the Kenyan authorities. The Stories of Our Lives research, film and book project has been nominated for the 2015 Human Rights Tulip Award