The top 5 stories are ones that embody the Design Indaba motto of a "Better world through creativity". On the list you will see a design veteran who gave us pop culture history, an architectural site that is influenced by social responsibility, and great passion surrounding earth's biggest killer, plastic waste.
1. Meet Carolyn Davidson, the woman behind the iconic Nike Swoosh
The top-performing feature of 2018 is one that has been inspiring people for years. It's the story of how a 28-year-old graphic design student created the iconic Nike logo.
When Carolyn Davidson was approached by Nike co-founder Phil Knight to come up with an identity for the company in 1971, who knew that it would become one of the most famous logos in popular culture. Currently, Nike is worth over 30 billion dollars, with Carolyn's influence still spoken about to this day.
Davidson has also gone onto to build a name for herself outside of Nike, where she completed various freelancing graphic design jobs.
You can read more about how Carolyn and Nike met.
2. Eco-friendly construction blocks made from plastic waste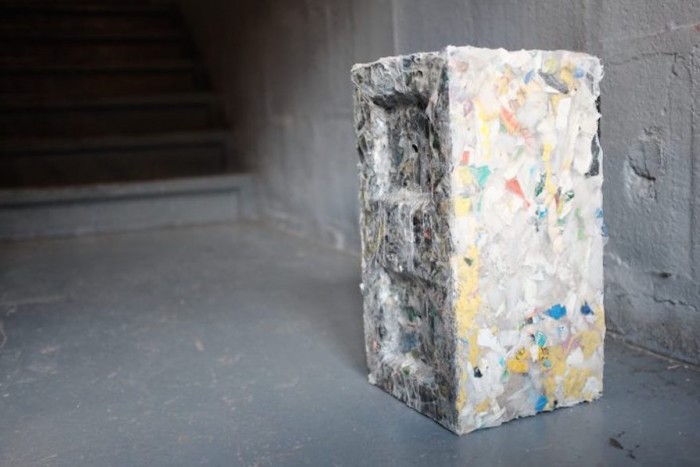 This innovative project comes from New Zealand-based inventor Peter Lewis who developed a machine called Replast that turns plastic waste into brick-like blocks.
The system created was used by ByFusion, a US-based company that converts 100 per cent plastic waste into an alternative building material. This was also Lewis' way to tackle the worldwide waste problem.
But how does the machine work? According to Lewis, the system is modular and portable, working on gas or electricity. The blocks are also made in the shape of traditional concrete blocks but can be customised to other shapes and densities, and easier to build with.
3. DIY plastic recycling machines
Coming in at number three...
What started out as only an idea for Netherlands-based industrial designer and Design Indaba alumnus, Dave Hakkens has turned into a full-fledged company. His project, Precious Plastic version 2.0 is a machine, which transforms plastic waste into useful objects.
The machine can be easily built and has been released with an open-source instruction video and blueprints. It turns plastic flakes into a plastic thread. According to Hakkens, this is a great way to get people recycling from the comfort of their own homes.
In 2018 the company has expanded their reach in art, technology design. Hakkens will be speaking at Design Indaba Conference for the second time in his career. Find out more about his talk.
Read more on this recycling machine.
4. HUT: Architecture concept for a spiritual community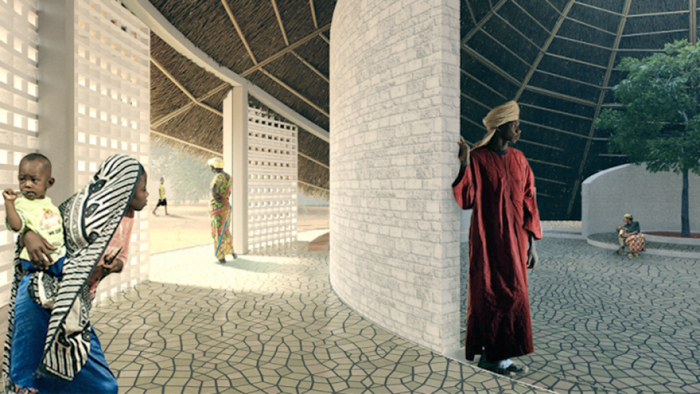 Taking a break from plastic waste, let's look at an architectural concept that intrigued our readers.
Developed by a group of Italian designers and architects, the meditative hub for the Tanaf Village in Senegal is a conceptualised project that wants to inspire and promote togetherness in the community.
The architects behind the project are Piergiacomo Acerboni, Andrea Redaelli, Danilo Tomasoni and Michele Amadori. Their goal is to create a multi-layered, elliptical structure that has a peaceful feel throughout.
The Hut is also said to have a rainwater collector and underground tank to store water for times of scarcity.
5. Edible packaging?
Another article to tackle plastic waste looked at WikiFoods and its aim to eliminate the great ordeal of plastic waste that comes along with food packaging. Called the Wikicell, it is a biodegradable, film-like membrane that carries different food combinations in small amounts.
Created by innovator and biomedical engineer David Greens and his team, the wikicell has two layers that can hold most kinds of food without breaking – liquid, foam, mousse and even solids.
WikiFoods has produced multiple kinds of WikiCell flavours: a tomato and basil membrane holds gazpacho soup, which can be punctured easily with a straw.
Read more:
The 5 most searched designers in 2018
Design Indaba 2019: Where business and design meet
Design Indaba 2019 presents: Architecture driven by social responsibility