Award-winning South African fashion brand MaXhosa has paid tribute to the late rapper Rikhado 'Riky Rick' Makhado, who sadly took his own life in Johannesburg in February 2022. The brand's Alkebulan collection was inspired by Makhado, who was known for his distinctive street style and contributions to the Cotton Fest music festival, for which he collaborated on collections for MaXhosa, Puma and luxury bag brand Okapi.
MaXhosa's AW/SS22 Alkebulan show features several designs inspired by the rapper, who had also modelled for MaXhosa, and founder Laduma Ngxokolo revealed that they had talked about "all black" designs for the new collection before Makhado's sudden death.
"We honoured one of our greatest patrons, loving friend and brother, whom we deemed as The Father of the Youth," the brand said on social media. In an interview with Pause in 2018, Makhado described his fashion style as "unpredictable". He said: "A lot of people have their set style, but I still need to explore it...what I see on the street can inspire me to dress this way or that."
MaXhosa says the word Alkebulan dates back to pre-colonial Africa, and was the previous name of the continent. The word can be translated as "mother of mankind" or "Garden of Eden".
"Laduma looked at Riky as a best true example of what an Alkebulan is ... and took so much inspiration from Riky's fashion sense and ability to embrace great fashion brands from around the world," MaXhosa's Instagram page asserts.
The collection celebrates fashion and diversity. "[It] takes on the notion of u'Buyel'embo (Back to our Roots), a revisiting of our rich ancient history...MaXhosa's AW/SS22 collection is inspired by how ancient Alkebulans from various areas of the continent would dress in today's world when travelling across the world and embracing fashion and brands from all over the world," the brand says.
The Alkebulan collection includes the MaXhosa square-neck dress, the turquoise MaXhosa MXS Monogram dress, and Bib-vests, among other items. The distinctive premium knitwear brand, which was launched in 2012, was originally conceived for Xhosa initiates to wear for their initiation rituals. Inspired by traditional Xhosa beadwork motifs and patterns, the knitwear centres Xhosa heritage and celebrates the traditional Xhosa aesthetic.
MaXhosa Africa won the African Luxury Heritage Brand of the Year 2021 award with Imane Ayissi. The Alkebulan collection is available online and at MaXhosa Africa's retail shops in the Mall of Africa and the V&A Waterfront.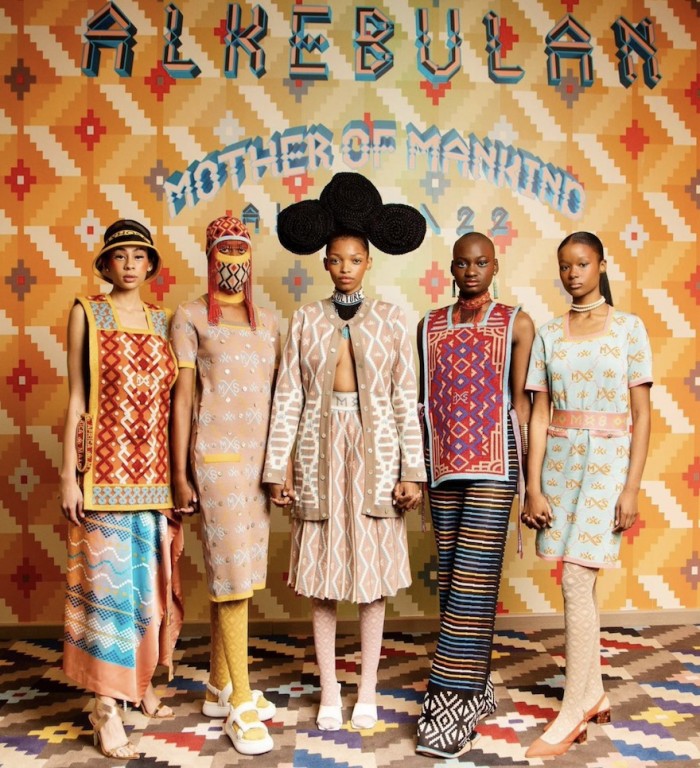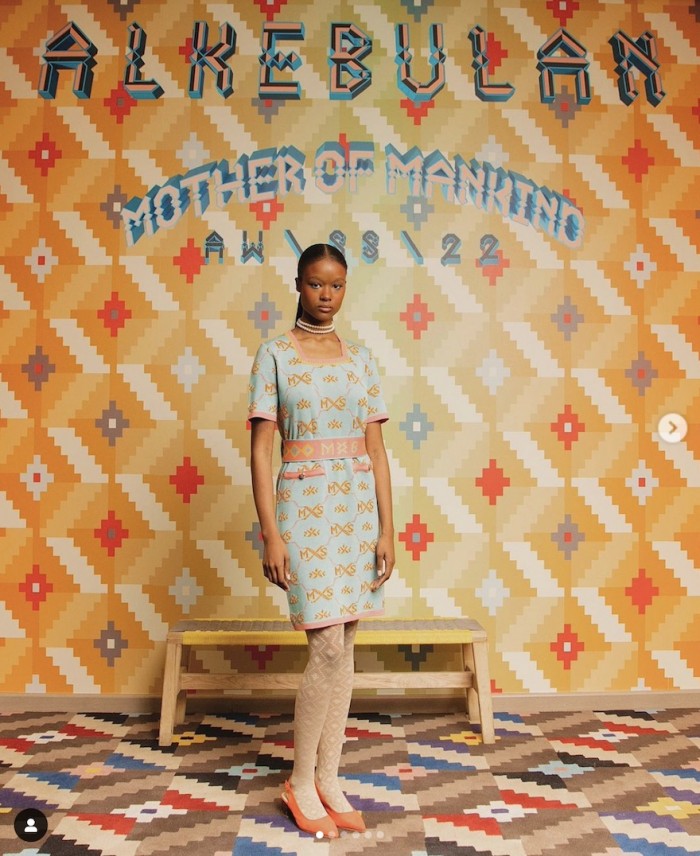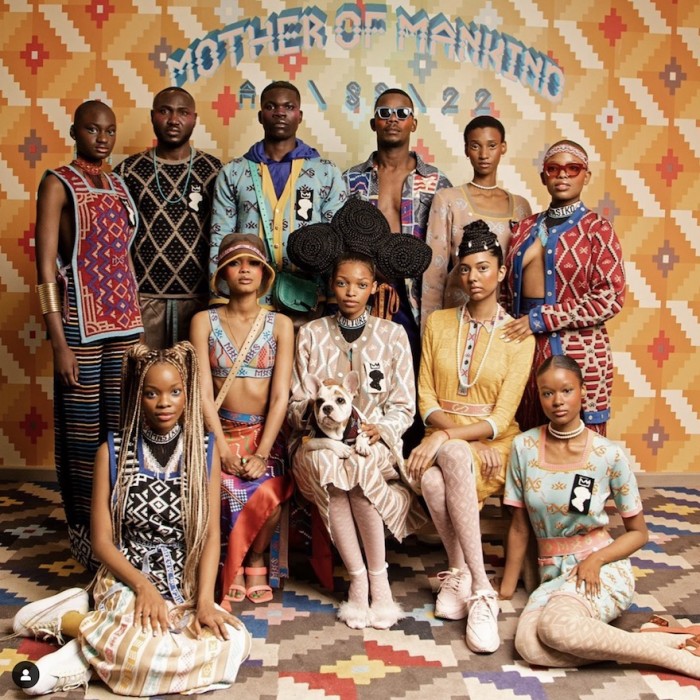 Read More:
MaXhosa launches rug collection and appoints new creative director.
The coveted items that make up the IKEA Överallt collection.
Laduma's shawl is the Most Beautiful Object in South Africa.
Credits: Themba Mbuyisa