As some of the world's top designers gathered in Italy for Milan Design Week, one of the key countries in contributing to the design sector is Cameroon which provides about 30 percent of wood that comes into that country.
Most of that wood is used in the agriculture and product design sectors.
It was while looking at this sector that Italian designer Paolo Cascone thought that there must be a way to try and trickle back some of the benefits of this growing industry back into Cameroon.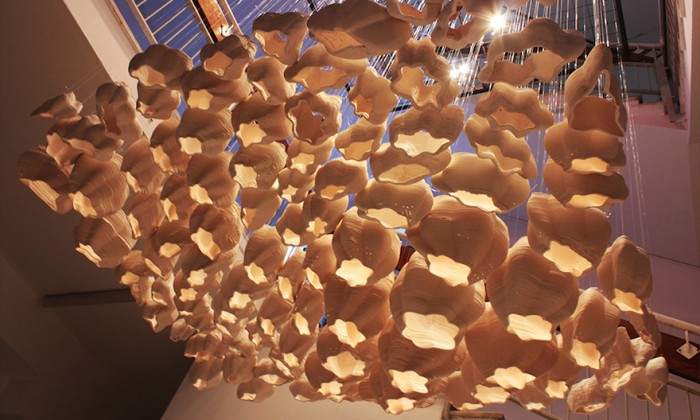 The Milan-based architect who runs architecture and design research lab, CODESIGNLAB says that having spent part of his childhood between Italy and parts of the continent like Swaziland, he wanted to find a way to use his skills to help create employment for young people in Cameroon and other parts of West Africa like Mali, Burkino Faso and Morocco.
He started the African Fabbers School (AFS) in 2007 in Paris. Then two years ago, together with an NGO called COE and with partial funding from the Italian Ministry of Foreign Affairs, they began digital fabrication workshops in the Cameroonian city of Douala.
Cascone's work includes Programmed Matter (above) at the Ubino Academy of Fine Arts in Italy. The work that he brought into the Italian academy includes a new laboratorial practice that focuses on the interaction between digital tools, traditional techniques and natural materials.
The environmental installation was just one of the projects in which he looked to combine computational design and material technology with technological innovation.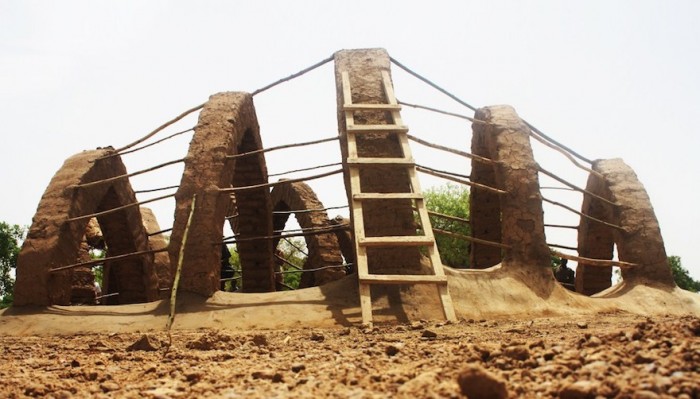 Another project called the Earth Playground (above) was erected at the Sourgoubila Primary School in Burkina Faso, where he worked with a team to develop a design for a playground that merged aspects of vernacular architecture as well as computational processes.
It is this experience that Cascone wants to bring to the Fabbers schools where they can look at ways of not only filling the need for more architects and designers but also equipping them with skills that could help them build small businesses.
He says of the school: "Ours is the first digital manufacturing laboratory for architecture and design in Africa. The school offers the connection between 'advanced' cultures and vernacular knowledge. Africa is a continent that, despite its colonial aftermaths, is growing economically at a phenomenal rate. In order to respond to this development, new cultural and productive processes are needed, intercepting local needs."
Cascone says because so much of the wood used to make Italian furniture comes from Cameroon, he wanted to find a way for that wood to be transformed locally into sustainable architecture and ecological furniture.
"For these reasons we have implemented a laboratory of digital fabrication able to shape materials in both processes - additive and subtractive. We want to develop a circular economy approach integrated into the design methodology," he says.
He says that another aspect of the school is to help the students use their skills to start their own businesses. To this end they work with strategic partners (universities, companies, foundations etc) to help build start-ups.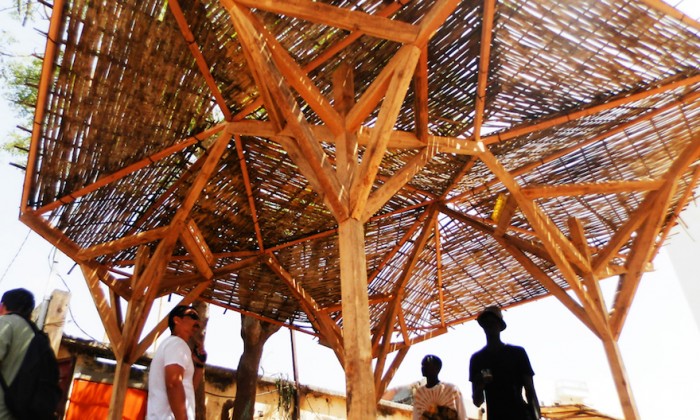 Visit CODESIGNLAB for more on their projects.
Read more:
This Angolan innovation hub is helping to transform the nation's creative sector
Brenda Livoi on leading Kenya's largest innovation hub