The number of technology hubs across Africa have more than doubled in less than a year, according to Quartz. One of the spaces that is adding to this advancement is Kenya's Gearbox.
An initiative aimed at improving the ecosystem for hardware entrepreneurship in Kenya, Gearbox is one of the largest maker spaces in Eastern Africa.
Founded and facilitated by qualified engineers and certified trainers, it provides a space for individuals who are skilled but do not have access to the kind of machinery that they need in order to make their products.
Members have access to welding equipment, 3D printers, CNC machines, laser cutters and more. More than this though, Gearbox also offers a range of opportunities for training, mentorship, and networking while also hosting community forums and workshops in an effort to further their reach.
The mechanical lead at Gearbox is Brenda Livoi. She graduated in mechanical engineering from University of Nairobi and now occupies one of the top positions at Gearbox. Though it is a position that she tells me she derives immense fulfillment from, she remains one of the few women in this kind of leading role in the sector.
Still, things are improving, she says, citing the larger amount of women students who she has seen come into Gearbox and make their mark in the environment. "I think women have it in mind that they are trying to make it in a space that is not historically theirs, so they work extra hard and always give their best and are very hands on," she adds.
Take The Esvendo Project. Created by Kenyan social entrepreneur Esther Mwangi, it aims to increase women's access to low cost sanitary products through the introduction of custom vending machines for as little as a ten shilling coin.
One of numerous startups initiated at Gearbox, it is targeting rural and urban settlements that have limited access to shopping malls, hospitals and schools and has created a local solution to an issue through the leveraging of specific hardware technology.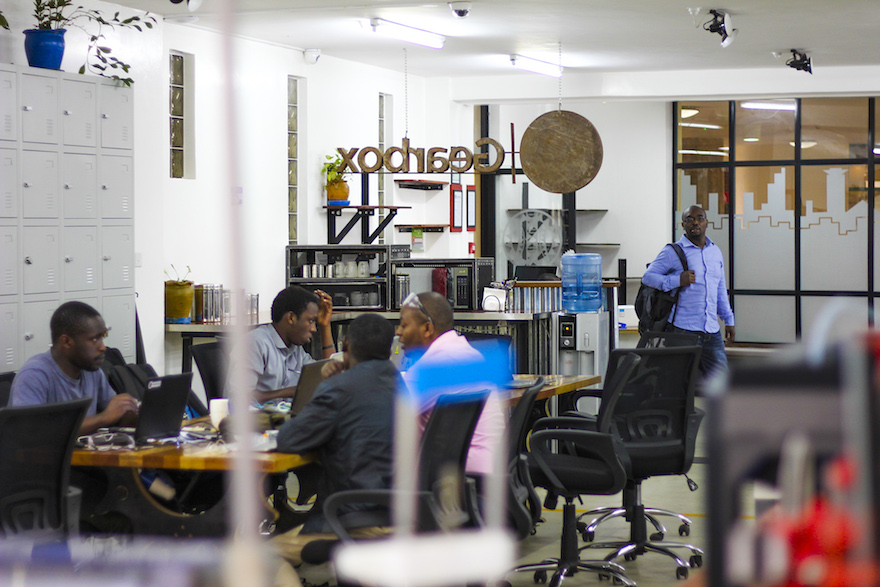 Located within an industrial area in Nairobi that is easily accessible, Livoi describes Gearbox as "a factory of factories." An enormous, 23,000 square foot space, members are able to utilise the shared workspaces and machinery, while numerous companies of varying natures can rent permanent office spaces there as well. This creates a particularly unique ecosystem, wherein individuals and businesses can network, share their ideas and potentially create a meaningful commodity together.
Started by a group of local Kenyan "makers" and education professionals – including executive director Dr. Kamau Gachigi – Gearbox was created in response to the vast number of good ideas that they saw developed by students that simply ended up being discarded due to the lack of resources to further them.
"People have ideas," says Livoi.
"In Africa, many countries are still developing but people still have ideas. But what they don't have is a place where their ideas can be supported and nurtured and where they can delve further into the business, technology and marketing aspect of things."
According to Livoi, when accepting new members, Gearbox looks at two things. First, they require a degree of self-motivation from those they admit and, secondly, they want individuals who – whether they possess previous training or not – are open to learning new ways of processing.
"The team is just here to support the makers and make sure that their goal or idea can come to fruition," says Livoi. "It's all about the idea and whether you are willing to put in the work to make it happen."
In an effort to further expand their reach toward the nation's students, Gearbox launched the "Fab Academy" programme in early 2017. An extension of the Fab Labs programme – which began as an outreach project from MIT's Centre for Bits and Atoms and has grown into a global network of more than 500 labs – the Fab Academy teaches principles and applications of digital fabrication. More importantly, it takes these teachings to those that can't necessarily reach Gearbox's Nairobi location, increasing the general access to these lessons in innovation.
At the heart of Gearbox is the notion that knowledge sharing can bring about innovative solutions to the challenges that we as a continent face. By fostering a do-it-yourself spirit within a community, they're making it possible for anyone to manufacture what they want to right here within our borders. For this reason, Livoi doesn't think it will be very long before the term 'made in Africa' is applicable to traditionally imported goods, but she's firm in her assertion that for this to happen we need to start believing in the potential of our people and putting our money where our mouths are.
"Sometimes we don't believe our next door neighbour can produce what we need, preferring to keep importing from China," she explains. "Governments need to support local industries so that we aren't so reliant on cheap imports, but if we don't start believing in ourselves, it's going to be very hard to convince outsiders to believe in us. Through training and providing a space for experimentation, we at Gearbox open peoples eyes and make it easier for them to believe that it actually is possible to do it on our own, easily and cheaply."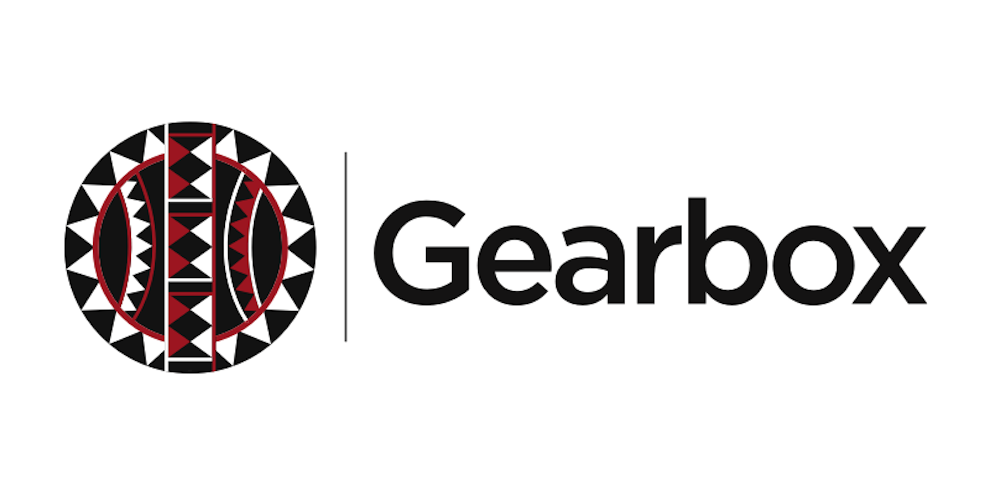 To learn more about Gearbox, visit their website.