Conferences, including those in the design world, have a reputation as a gentlemen's club. It's time we realised just how much it is we're missing when we're listening to yet another all-male panel.
At this year's Design Indaba Festival we curated 14 of the world's best women designers. They presented projects that are not only pioneering in their approach but also address pressing issues related to the environment, the future and more.
At Atelier NL, Netherlands-based designer Lonny van Ryswyck and her partner Nadine Sterk are finding a way to raise awareness around a swifty diminishing resource: sand.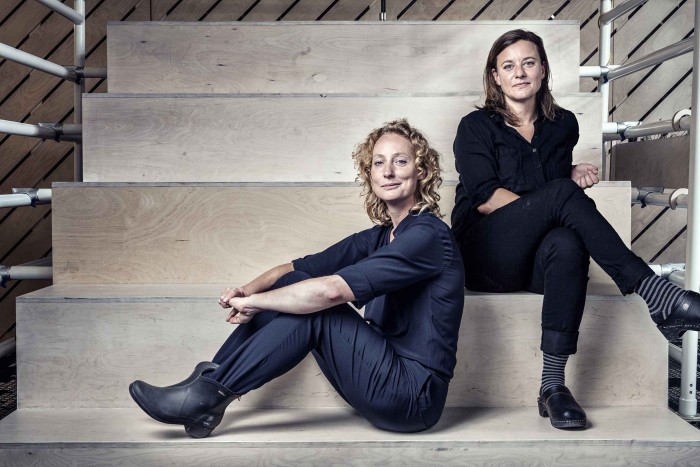 According to the New York Times, the scale at which we use sand in modern cities is rarely understood. Each building, road, and window is built using sand.
At the same time, the rate at which we're building has dramatically increased the demand for sand mining. This expansion has a had knock-on effect on the environment, wiping out natural habitats and putting a number of species at risk.
Van Ryswyck and Sterk's project, To See a World in a Grain of Sand, asks us to question what we'd do if we ran out of sand and what are we doing to preserve it.
The project, exhibited at two locations during Dutch Design Week, includes a world glass map and other artifacts. They also hosted a multidisciplinary symposium and screening focused on, The Abundance and Scarcity of Sand.
Van Ryswyck not only highlighted the last decade of Atelier NL's design and research contributions but also to carry out a one of a kind iteration of their project using the sand from a dry dam in drought-stricken Cape Town.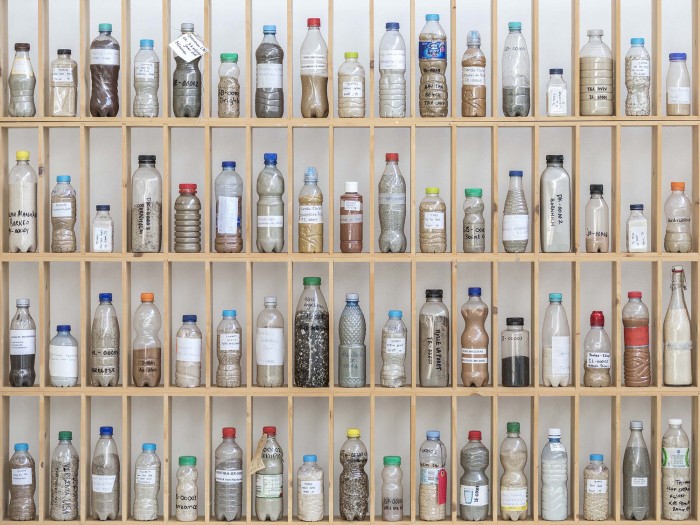 Sustainability is also at the core of eco-designer and global graduate Aleksandra Gosiewski. She is a founding member of AlgiKnit, a biomaterials research group based in New York.
Made up of award-winning scientists and designers, AlgiKnit is creating an alliance between sustainable industries and the fashion industry, a major polluter worldwide. They're doing it by looking at bio-materials like algae through the lens of a fashion designer.
By turning the kelp into a yarn and further developing it into a textile, Gosiewski and her team are creating renewable products with the aim of improving the environment.
Part of our Global Graduates at this year's festival, she introduced the world to an eco-friendly shoe that aims to revolutionise the manufacturing process.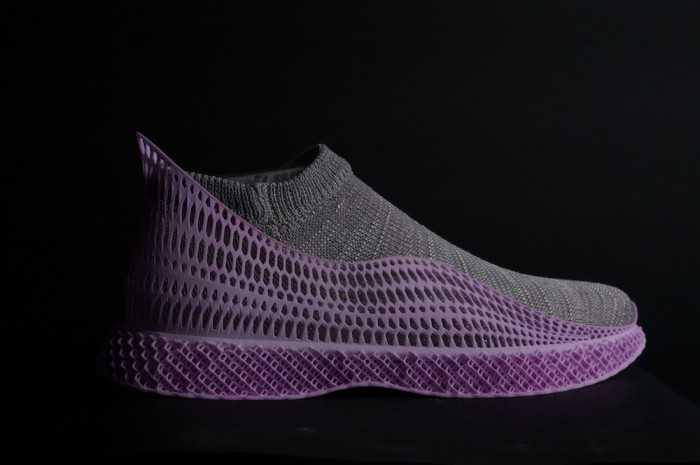 Another revolutionary mind will take the stage with her own material ecology. Neri Oxman is renowned for creating unique designs that live somewhere between environmental design and high-tech morphogenesis (the way organisms develop their shapes).
With a background in architecture, the inventor, engineer and scientist is behind amazing projects like a "wearable skin" design called Mushtari. It allows living organisms to inhabit it and grow within a layer of synthetic skin. Growing within the skin, the organisms pass energy from the sunlight to the wearer.
The self-sustaining wearable was a speculative exploration into the human race and our future on this planet and beyond.
Inspired by what already exists in nature, Oxman and her team have published over 100 scientific papers and engineering patents – each project tests the boundaries of technology and nature. On the Design Indaba stage this year, she presented some of her more recent projects.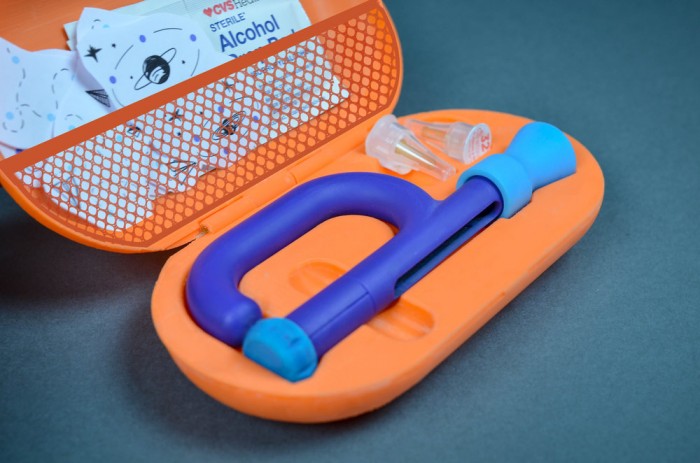 From science to tangible creations and back, Global Graduate Renata Souza uses her bicultural life experiences from her Mexican-American background, as inspiration for her designs.
Her project, Thomy is an insulin kit for children (ages four and over) with type 1 diabetes.
It is designed to facilitate the administration of insulin into the body. The set uses temporary tattoos to help children remember where they have previously injected the insulin, avoiding complications at the injection site.It also uses an insulin pen designed specifically for a child's hand.
Playful and intuitive, her design was a United States national finalist in the James Dyson Award 2017.
Along with our award-winning design forces, we've also included first time speakers. Fashion Designer Amna Elshandaweely draws on her Egyptian heritage as well as her experience of the Arab Spring to design garments that are inclusive, challenging preconceived notions of beauty. Amna's presentation was also the chance for her to launch her new range which is Afropunk inspired.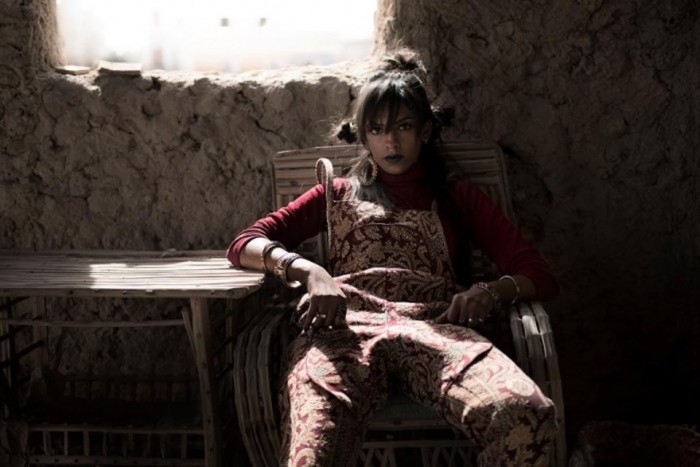 Other prolific artists include performance artist Lebo Mashile, stage designer to stars Es Devlin, design researcher Martha Cotton, award-winning designer and Pentagram partner Natasha Jen, design graduate Shaakira Jassat.
All speaker talks will be released in three months time. Look out for the videos as well as one on one interviews with our 2018 speakers.
Watch the Talk with Lonny van Ryswyck
Talks
• Duration: 00:24:28
•
16 Aug 18