On 1 July 2022, Royal Mail issued a set of eight stamps that mark the 50th anniversary of the UK's first Pride rally. Designed by NB Studio in collaboration with Sofie Birkin and Animade animation studio, the special stamp series was commissioned by the postal service to celebrate the history of Pride in Britain.
NB Studio developed the concept 'A March Through Time' for the project, which pays homage to each decade of Pride in Britain – from its first protest gatherings in 1972 to its present day in 2022 as a huge celebratory festival for the LGBTQ+ community. "Over the past 50 years the growth of Pride has been exponential, each year evolving into a bigger, better, more diverse and more inclusive version of its previous self," says Alan Dye, creative director and owner of NB Studio, when talking of the inspiration behind the theme.
To develop the stamps, NB Studio worked closely with queer British artist Sofie Birkin to create free-flowing, joyous and colourful illustrations marking the milestone celebration. The stamp collection adopts a panoramic format in a tapestry-like aesthetic that emphasises the idea of a timeline. The creation of the stamps also involved engaging Pride organisations around the UK to ensure that the symbolism in the design, from flags to tattoos, clothing to handkerchiefs, was respectful to all identities featured.
Sofie Birkin, the illustrator of the collection, said: "It was a massive honour to be asked to create the Royal Mail's first ever Pride stamp collection. As a queer, Essex-born artist, it feels incredibly meaningful to represent 50 years of my own community fighting for, protecting, and celebrating our right to exist and be seen, especially through an institution as storied as the Royal Mail."
The illustrations were then brought to life by Animade, a London-based animation studio. The agency created a film depicting the LGBTQ+ community's journey through the history of Pride with assistance from NB Studio's writer Dan Radley, sound engineers Box of Toys Audio and voice actor Layton Williams. The vivid and joyful 'A March Through Time' film, which has been shown across Royal Mail's social channels, builds on the diverse range of beautiful characters featured on the stamps and draws them together using rich storytelling that makes the stamp collection jump off the perforations and into life.
NB Studio also designed other pieces for the campaign, including a presentation pack, coin cover, hand stamps, a filler card and first day cover.
The Pride Special Stamp series is now available for purchase from www.royalmail.com/shop.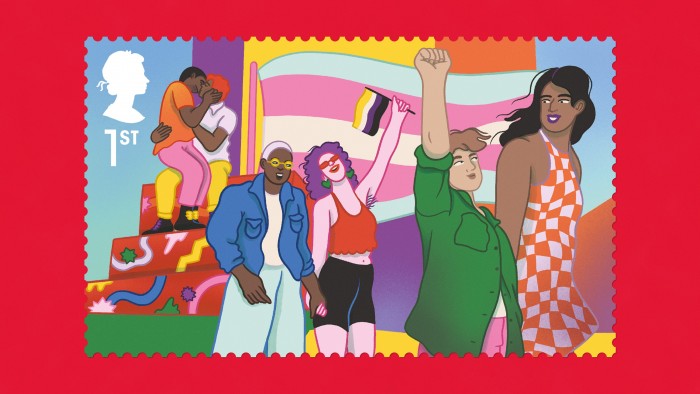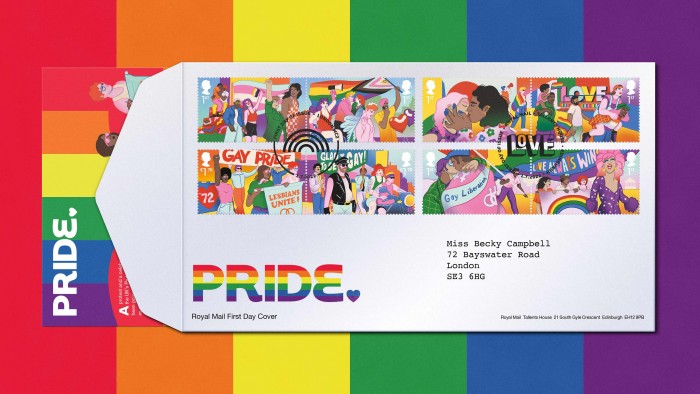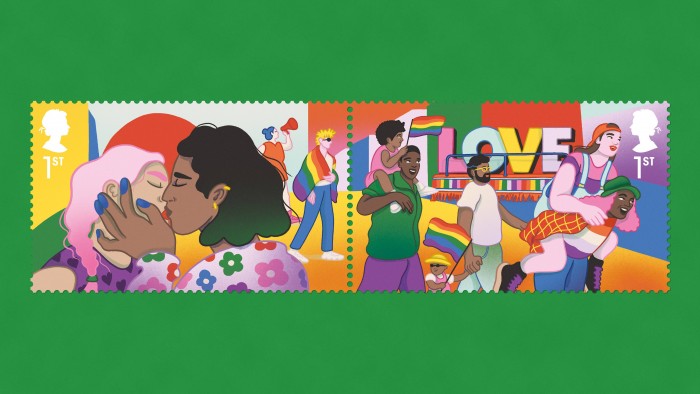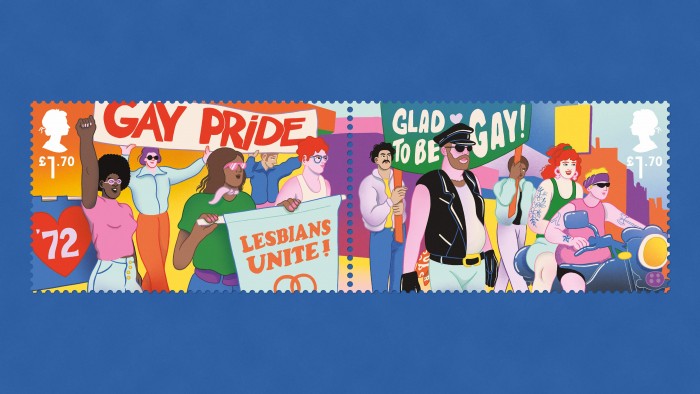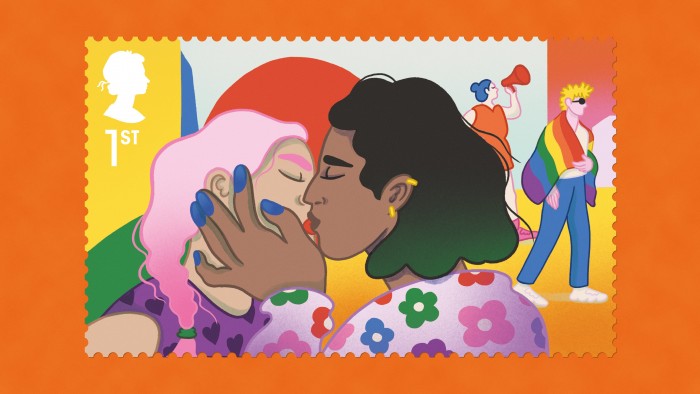 Read more:
Designing kangas that celebrate queer love.
Credits: NB Studio x Sofie Birkin x Animade