Honda's latest release, the ultra-compact 100%-electric Honda Motocompacto, is a fresh take on the brand's famous foldable Motocompo scooter, which aimed to transform personal transportation.
The zero-emissions Motocompacto was designed with urban mobility in mind. With a maximum speed of 25 kph and a range of up to 20 kilometres, it provides citygoers with an easy-to-use form of transport that simultaneously reduces their carbon footprint. The scooter can be fully charged in 3,5 hours using a regular 110v outlet – meaning you can simply plug it into a wall outlet.
'Motocompacto is easy to use and fun to ride, but was also designed with safety, durability and security in mind,' said Nick Ziraldo, project leader at Honda Development and Manufacturing of America. 'It has a robust heat-treated aluminium frame and wheels, a bright LED headlight and taillight, side reflectors, and a welded-steel lock loop on the kickstand that is compatible with most bike locks.' The scooter also has on-board storage, a digital speedometer and a charge gauge.
The foldable design enables Motocompacto to quickly transform into a carrying case with a comfortable carry handle. At around 19 kg, the scooter in its case isn't exactly lightweight but it's a significant improvement on lugging around a full-sized scooter and it's much more compact than a bicycle.
The design is surprisingly considerate when it comes to comfort – each 120-kg-capacity scooter has a cushioned seat and secure-grip footpegs. The product is designed to be used in conjunction with a Honda phone app that enables riders to adjust their personal settings, such as lighting and ride modes, via Bluetooth.
At a starting price of $995 (around R18 700), the Motocompacto hopes to attract the attention of those needing an easy way to get around in urban settings and on college campuses. For more information visit https://motocompacto.honda.com/.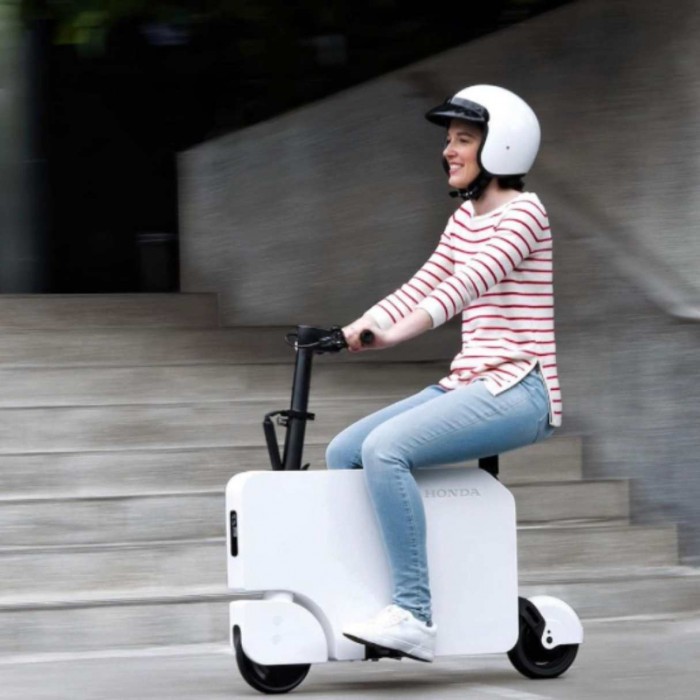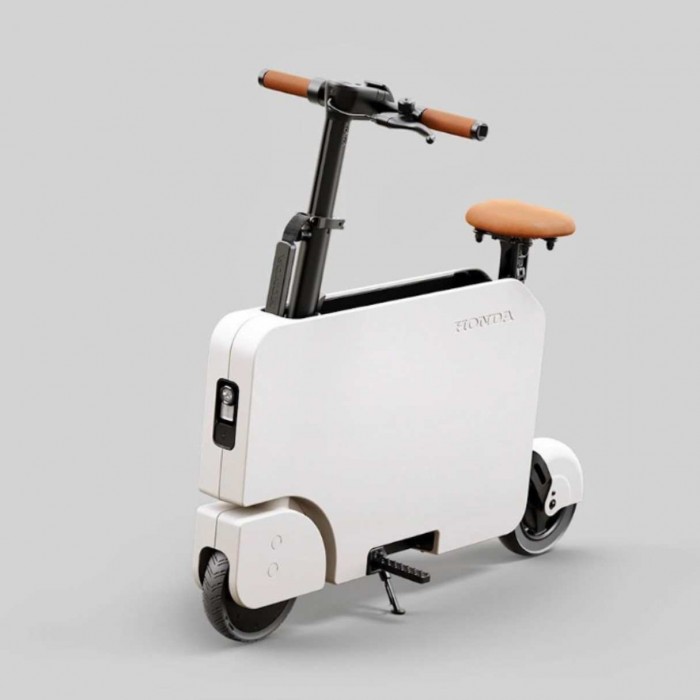 Read more
Photographs: Honda.