In anticipation of the grand spectacle of the 2024 Olympic Games taking place in Paris, France, between July and August next year, the Paris 2024 team has unveiled the official design for one of the most iconic and cherished features of the games: the Olympic torch. The 2024 torch is the first torch design in the history of the spectacle that is the same for both the Olympic and the Paralympic games, a monumental decision in promoting equality between the games.
'Ritualistic and magical in equal measure, the torch is a mythical object,' said Mathieu Lehanneur, the French multidisciplinary designer responsible for the design. 'For Paris 2024, and for the first time in its history, it plays on perfect symmetry, speaking to us more clearly about equality.'
Lehanneur, whose work is displayed in permanent collections at the Museum of Modern Art in New York City, the San Francisco Museum of Modern Art and the Centre Georges Pompidou in Paris, had three main conceptual influences for his design: equality, peace and water. Representing equality, the torch's design is symmetrical, both horizontally and vertically; the structure features gentle curves and a rounded silhouette intended to evoke peacefulness; and water and the River Seine informed the torch's rippled appearance and reflective surface.
'I wanted it to be extremely pure, iconic, almost elemental – as simple as a hyphen and as fluid as a flame. A symbol of cohesion and sharing, it really does play a key role in the Games,' he said. 'It will travel thousands of kilometres, passed from person to person, on land and sea.'
The highly symbolic torch, made of 100% recycled scrap steel, will be lit by the sun's rays during a ceremonial event at Greece's Temple of Hera in Olympia — which is a tribute to the Ancient Olympic Games — in April 2024, after which it will begin a three-month-long relay to the Olympic Stadium in Paris via the hands of over 10 000 torchbearers. For the Paralympic Games, the flame is born at Stoke Mandeville in Great Britain, where the Paralympic movement began, before making its way to Paris.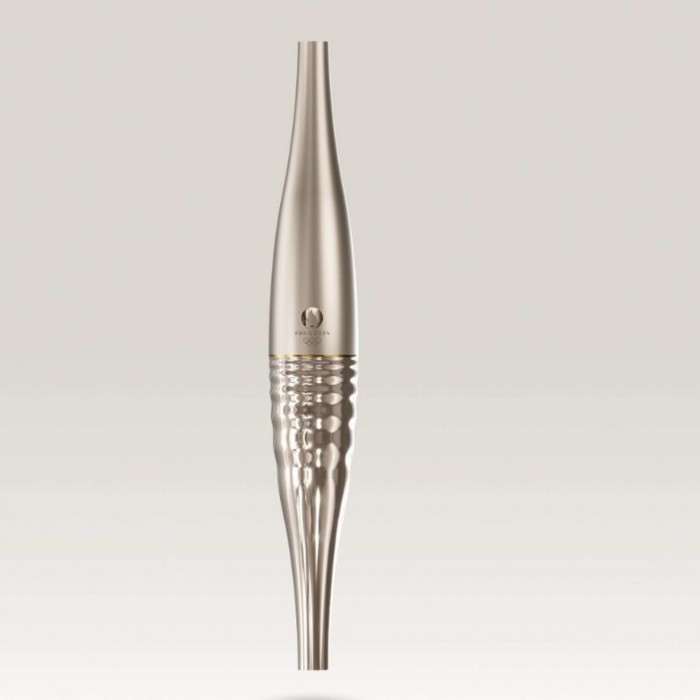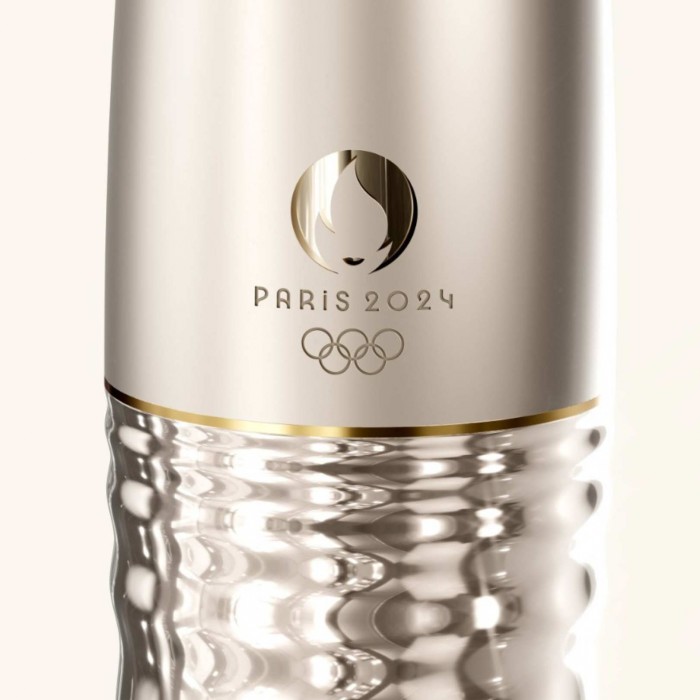 Read more
A gold medal for design at the Tokyo Olympics
Photographs: Paris 2024.