The National Trust's Woolbeding Estate in England has an intriguing new garden that celebrates where England meets the Silk Route, the ancient trade route linking the West with Asia and the Middle East. Much precious merchandise found its way along the route – including botanical specimens.
Heatherwick Studio's latest project, a greenhouse inspired by Victorian terrariums, provides visitors with a glimpse of some of these exotic plants, with the glasshouse itself reminiscent of a spiky, wondrous flower. The kinetic sculpture has been designed to open in warm, sunny weather, which is favoured by its inhabitants – ferns, magnolias, bananas, umbrella trees, and the rare Aralia Vietnamensis. Its ten steel 'sepals' resemble a crown when it opens, but the closed structure is more like an exotic jewel, situated at the heart of the Silk Route Garden.
The sepals open thanks to a hydraulic mechanism developed in collaboration with civil engineer Eckersley O'Callaghan, and relies on a pressurised fluid moving within a confined space.
The imposing 15m structure was inspired by the ornate terrariums used to transport plants from the Silk Route to Europe, which were beautifully crafted containers – almost works of art in their own right. Both reverent and playful, beautiful and a curiosity, the glasshouse is a significant drawcard for the Woolbeding Estate, and was designed in collaboration with the Woolbeding Charity and the National Trust.
"This is a place and a project that literally unfolds," said the studio's founder, Thomas Heatherwick. "You step through this bewitchingly beautiful garden and discover an object that starts like a jewel and ends like a crown as the Glasshouse slowly unfurls." He adds that we must continue to weave contemporary inventions into the fabric of historical settings and have the "confidence to let one speak to the other".
After six years of planning, design and construction, the greenhouse and Silk Route Garden are now open to visitors. The Silk Route Garden surrounds the building and takes visitors on a journey through a landscape of over 300 different plant species from 12 regions of the Silk Route. These include Mediterranean evergreens and the richly fragrant Gallic roses, which are popular in England today but were initially brought to Europe by traders from Persia. Guests are able to visit the glasshouse on a trip to the gardens, or book a ticket to see just the glasshouse itself.
Woolbeding Estate is a horticulturalist haven, with 26 acres devoted to different types of gardens.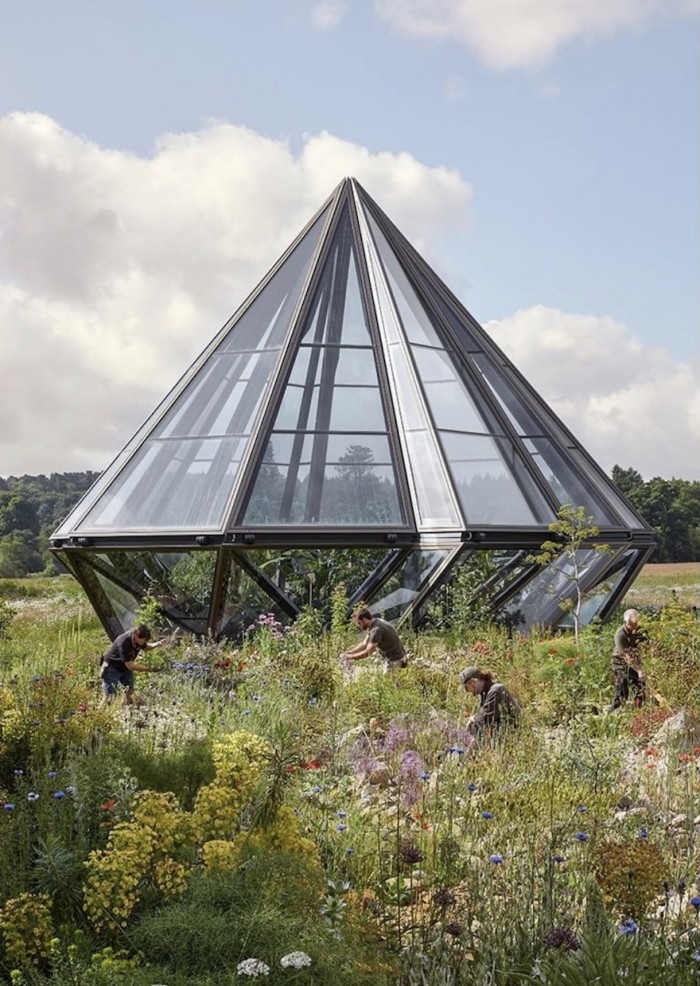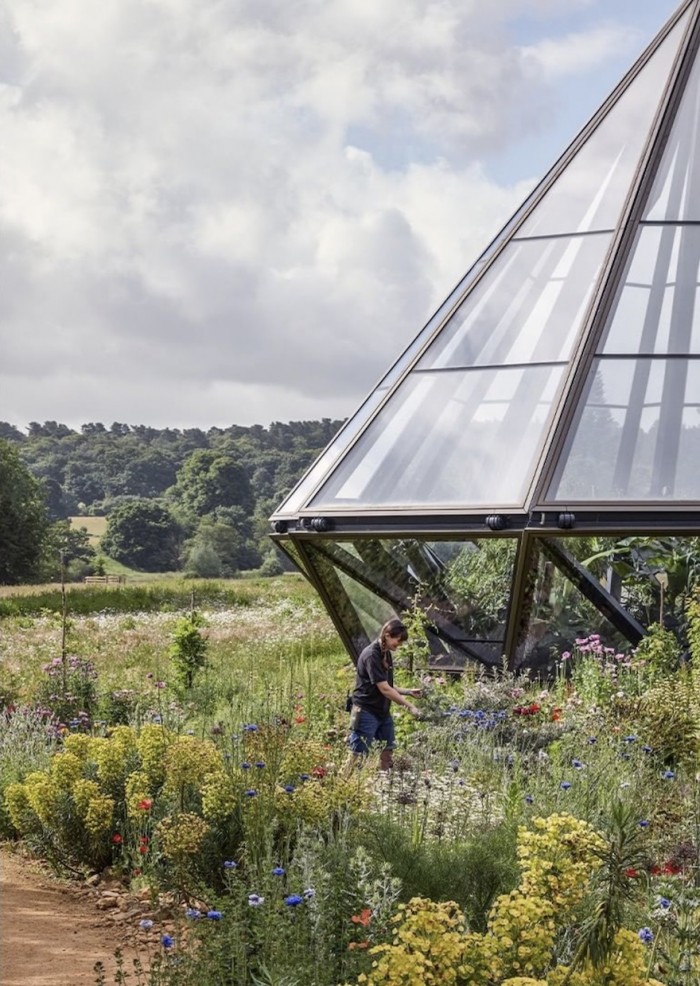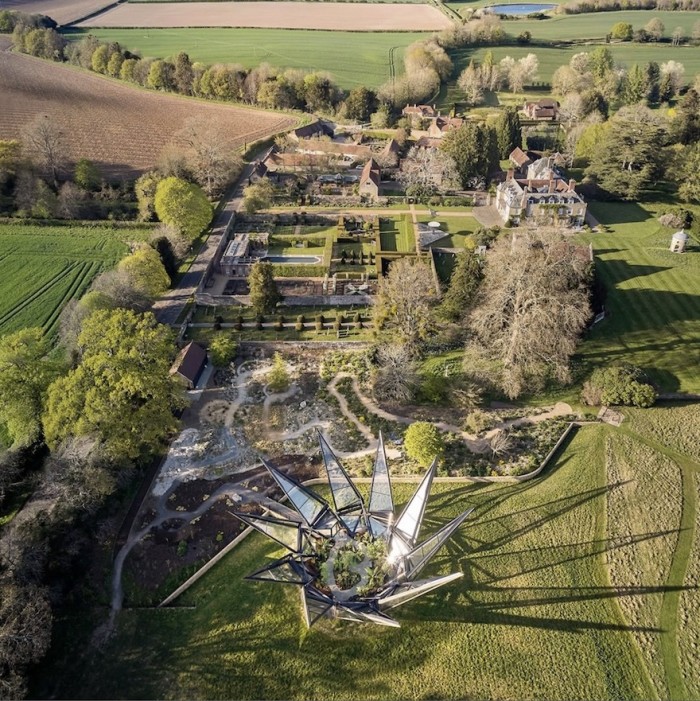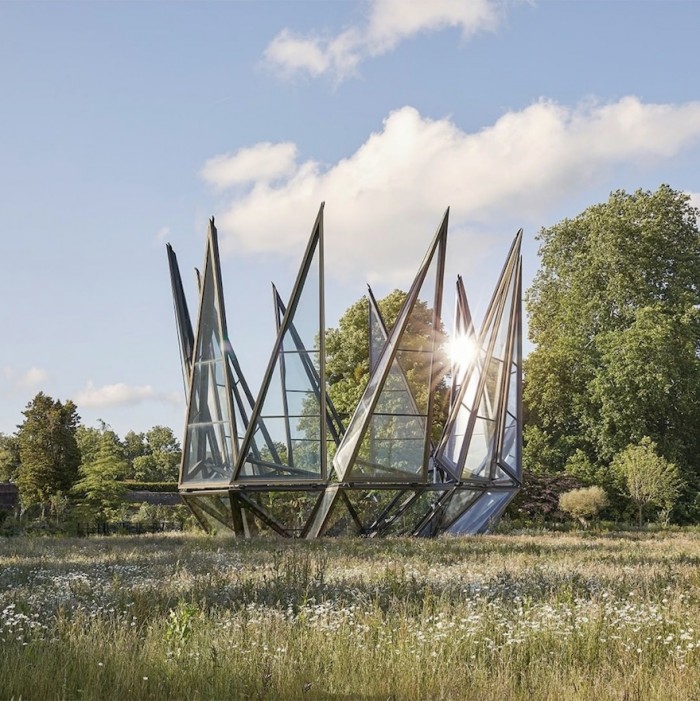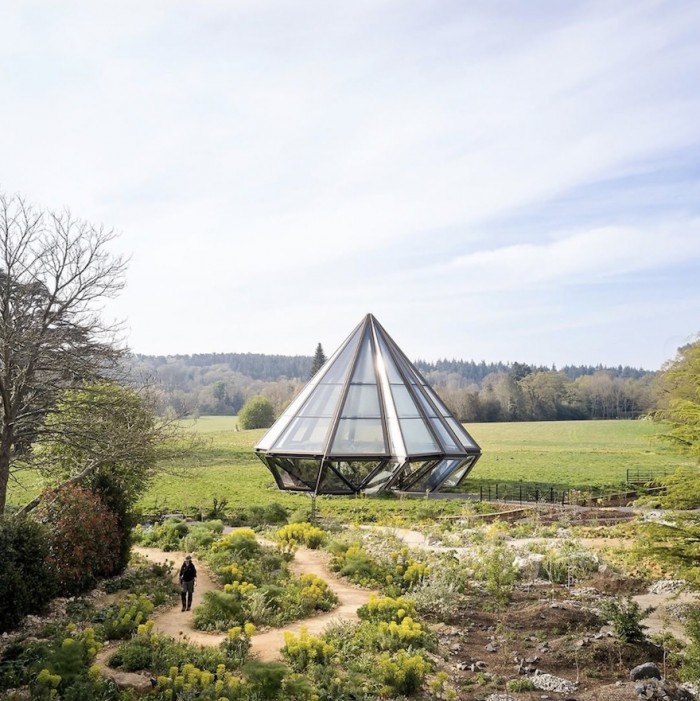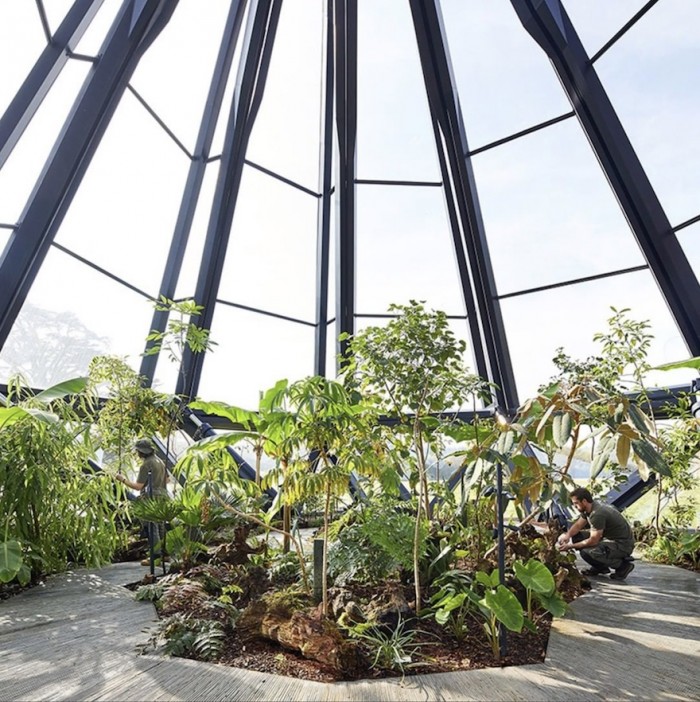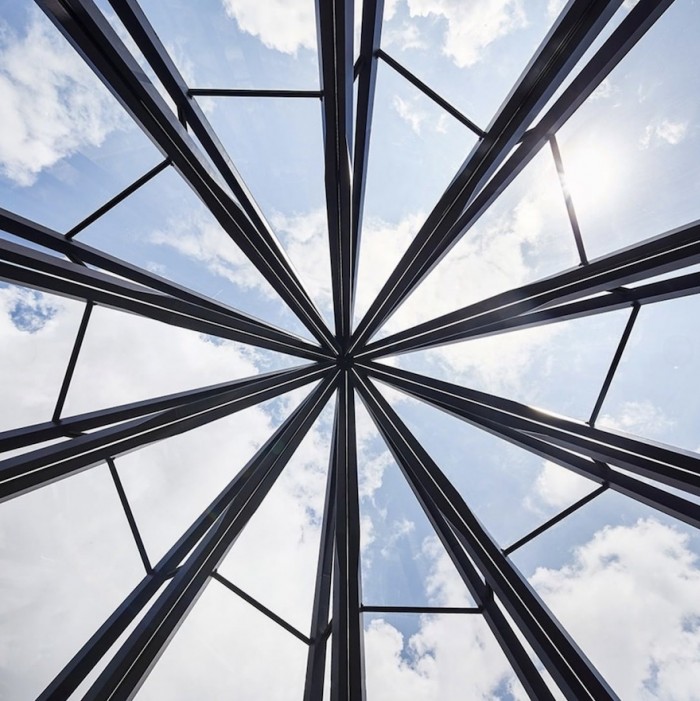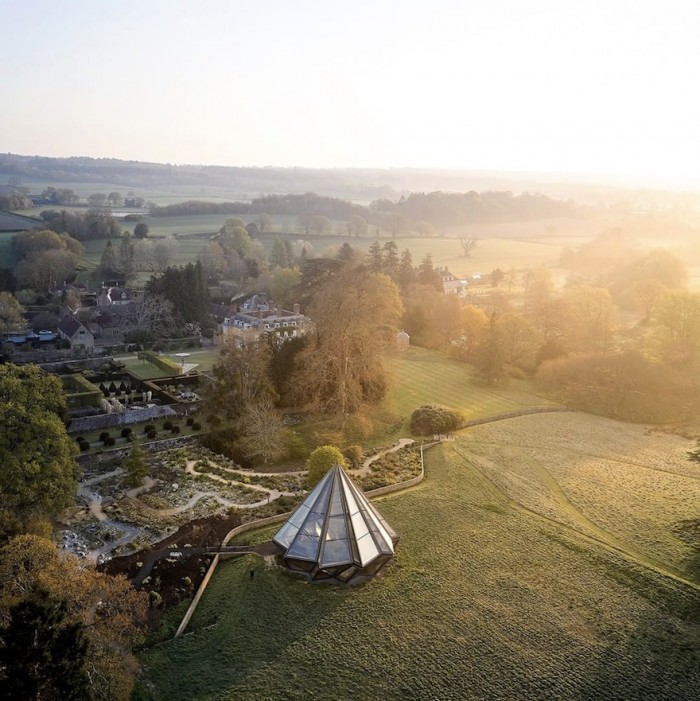 Read More:
The Forest Where the Wind Returns: Hayao Miyazaki's real-life woodland landscape.
Credits: Hufton + Crow Photography and Raquel Diniz Fotov