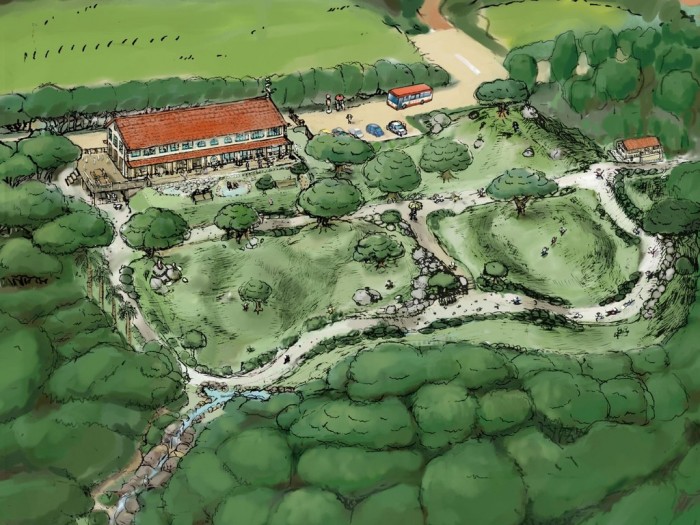 Hayao Miyazaki is an Oscar-winning pioneer of Japanese animation. His work put Studio Ghibli on the map as one of the most prominent animation houses in the world with praised feature films such as My Neighbour Totoro and Spirited Away. After leaving the company in 2013, speculation around Miyazaki's next project grew. Now, it has been announced that Miyazaki has been developing plans to open a recreational park.
It may sound similar to the ventures of Walt Disney, but Miyazaki's project seems to be heading in a totally different direction to the American theme park franchise.
It will take the form of a pristine nature conservation area that encourages children to experience and explore the natural world without a brand identity rolled over it.
The delicate relationship between humans and their natural surroundings is a theme that comes to the fore in most Studio Ghibli films. Messages about conservation drive plots both overtly (Nausicaä of the Valley of the Wind) and discreetly (Princess Mononoke). It's no surprise that Miyazaki aims to continue this motif in the real world.
The Forest Where the Wind Returns will be built without food courts, themed rides or gift shop kiosks. It will be a recreational park sans the usual consumerist trappings and it will have minimal impact on the environment.
The park will instead honour the remote island beauty of Kumé and be more like a sprawling natural playground. With a limited number of designed attractions, emphasis will lie on exploration and discovery among the forest trees of the island. The local town's governing body has donated approximately 10 000 square metres of dense forest area to be used for the nature sanctuary.
Construction of Miyazaki's park has commenced as of April 2016 and it is scheduled to open its gates to visitors in 2018. It is reported that Miyazaki has committed $2.5 million to fund the project and only local Kumé labour and resources will be used to administrate the park's organisation.
The local design firm, Kumé Creation, has been drafted to bring the project to fruition. The Forest Where the Wind Returns is sure to provide an influx of business to the small island in the Okinawa Prefecture.