Design Indaba's annual endeavour to find the Most Beautiful Object in South Africa, in partnership with Mercedes-Benz SA, manifests as an annual competition that is open to the public and an exhibition at the Design Indaba Conference. Earlier this month, the nominations for 2019 were made and now the votes have been cast. The Interdependence II by Houtlander is officially the Most Beautiful Object in South Africa!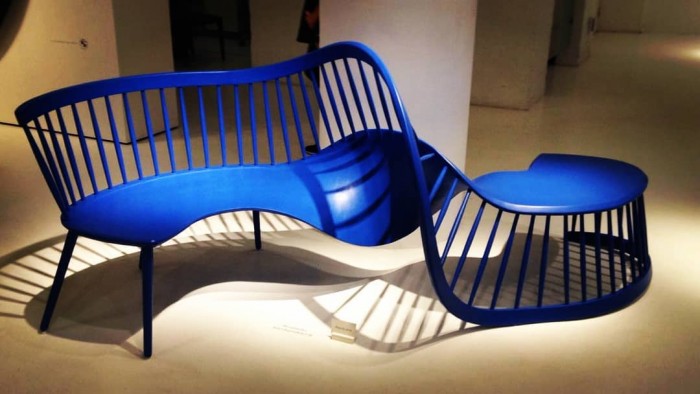 Interdependence II by Houtlander was nominated by local entrepreneur Nandi Dlepu.
"The manufacturing ability exhibited with this product is applaud worthy, I really love that it's an abstraction of something familiar. A shakers style love seat with a twist, literally!" says Mamakashaka's Nandi Dlepu on her Most Beautiful Object in South Africa nomination.
Interdependence II is a playful spin on the traditional loveseat. Creators Houtlander paid special attention to movement and colour in the design, lending the furniture piece an organic nature.
The colour invites the viewer to reflect on the piece as a flowing object, which is not something one would expect from a bench that would traditionally be perceived as motionless.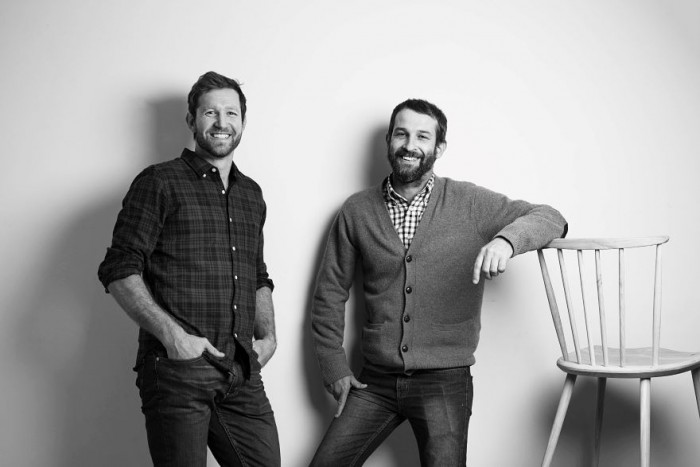 As for its designers, Phillip Hollander and Stephen Wilson have come together to make beautiful, useful furniture that they want to live with. The duo care about basic human principles of inclusivity, environment and legacy. They connected with a single aim to design accessible and covetable furniture.
"We admire modernist design, respect the tried and tested methods of centuries of traditional joinery and challenge ourselves to employ modern methods to create functional pieces with a future heritage," adds the duo.
2018: Tutu 2.0 Pendant Light named Most Beautiful Object in South Africa
Designed by Thabisa Mjo, this functional lamp is a reimagining of the ballerina tutu and was inspired by both Western and African fashion styles.
It's called the Tutu 2.0 Pendant Light because according to the designer, it is an evolution of the iconic ballet outfit mingled with hallmarks of an African counterpart, the Xibelani skirt. Often worn by Tsonga women, the Xibelani skirt is known for its structural, tiered layers and colourful vertical pleats. These disparate sources of inspiration come together to form something truly unique – a bold chandelier that is sure to be the centrepiece of any room.
Take a look at these past winners of the competition. Which design do you consider to be the Most Beautiful Object in South Africa?
2017: The Sankara Rug by textile designer Nkuli Mlangeni
The Sankara Rug is an expression of southern Africa's modernity as well as its rich history of craft. Wanting to celebrate the dying culture of traditional textile weaving, Mlangeni made it the focus of her final year studies as a student with an extended research project that finally resulted in the Sankara Rug.
It forms part of a larger series of textile designs. It is her goal to inspire the interest of younger people in order to preserve this artistic practice.
2016: Xhosa-inspired shawl by Laduma Ngxokolo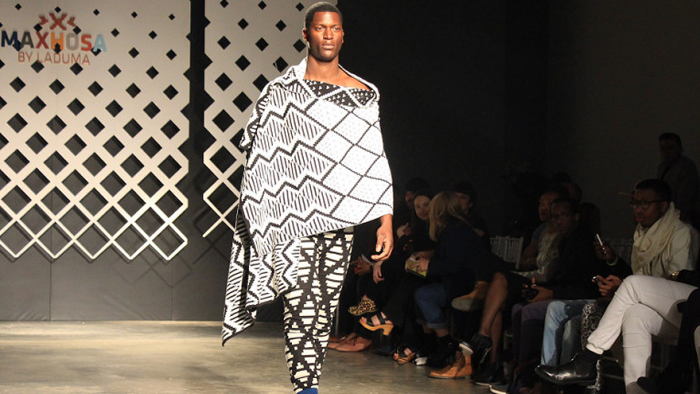 Knit in black and white yarn, the shawl boasts the characteristic Xhosa aesthetic that Laduma Ngoxolo is famed for.
The design is unisex and can be styled in over twenty different ways. Ngxokolo has had tongues wagging at home and abroad after he showcased his collections at the Palazzo Morando Show in Milan, Italy.