In order to know where you are going it is always important to know where you have been. Introspection is an important part of what we do at Design Indaba. With the 2018 Design Indaba Festival of Creativity behind us and the 2019 Festival to look forward to, we wanted to take a step back and look at some of the 2017 talks and what they tell us about where the world is going.
Filmmakers and artists Lenert and Sander on piracy in the creative industry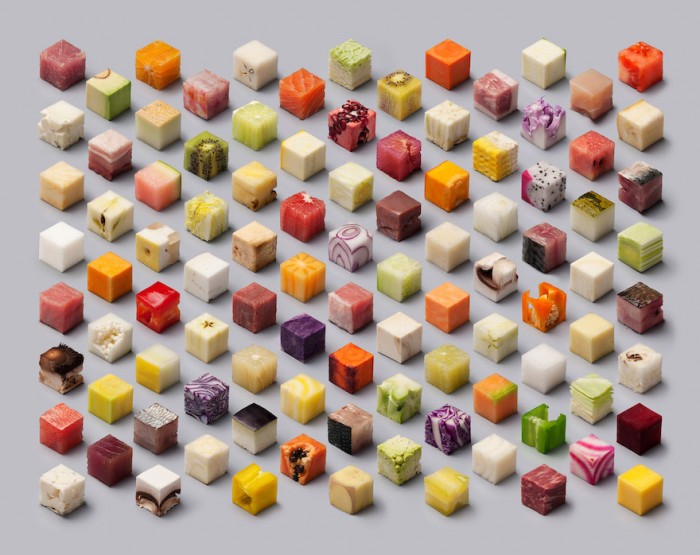 The Dutch duo have been working together for a decade and have experienced their share of having their work copied by other creative. In a talk complete with dramatic music and dressed in matching outfits they addressed piracy with much hilarity including naming some of the people who have copied their work.
They talked about a 2011 project where they were approached by Wallpaper Magazine to make a film for the magazine's handmade issue. They collaborated with Brioni and came up with the idea that a hand would be the ultimate representation of a customer to prove the skills and craftsmanship of a brand such as Brioni. This successful idea was stolen and became one of the long list of ideas to be stolen in the years to come.
Using their creativity and sharp humour, the duo decided to use their bitterness and do something artistic. They have printed out the names (and faces) of all the people they claim have stolen from them. Put their original work alongside the rip-off and accompanied it with a personalised satirical note of forgiveness.
Lernert and Sander show that creativity can be used to tackle things that aren't often spoken about and open up dialogues in innovative ways.
You can watch the whole talk here
Airbnb co-founder Joe Gebbia on tapping into trust between strangers to resettle refugees
Another speaker who found a creative way around a problem is Airbnb co-founder and Chief Product Officer, Joe Gebbia. Airbnb has taken the hospitality industry by storm, seeing to it that millions of guests around the world have access to accomodation. But it was an accomodation problem of a different kind that he wanted to address at Design Indaba last year.
Back in design school, Gebbia explained, one of his professors told him that duct-tape is the sign of a design opportunity and that when you spot it in the world, it means something was designed with a flaw, and there is an opportunity to improve it.
Gebbia wondered how Airbnb could design a solution to help refugees in need of short-term accommodation upon arrival in their new country. This is how We Accept was born, as a way for people to offer free accommodation to refugees. More than 16,000 people have already signed up.
The project was so successful that they expanded it to include those who cannot provide accommodation but would like to offer to host a refugee family for dinner. They also repurposed one of their current product's early prototypes to give refugees in Amman, Jordan, a way to earn a livelihood.
Watch Joe's talk here.
Ekene Ijeoma uses data to educate about pressing global issues like the refugee crisis
As a creative, Ekene Ijeoma sees the world through photography and as a technologist, he sees the world through data. But there's no need to segregate the two, he says. Simply put, he is a designer who codes and a coder who designs.
Speaking at the Design Indaba Conference 2017, Ijeoma explained: "I wanted to see data as poetic and not just pragmatic and I wanted to look at people as citizens not just consumers."
The projects that followed each had a clear, socially conscious slant.
Ijeoma's interactive map, the Refugee Project, showed the refugee crisis in a nonlinear way. The website follows refugees around the world showing where they left, went to and why from 1975 to the present day.
In collaboration with Hyperakt, Ijeoma tracked the refugee exodus and asylum route over time, pairing their journeys with around 100 stories.
"That's when I realised that data can be beautiful but also insightful and also that data visualisation and design could actually break the news cycle," he says.
See Ekene's full talk here:
Duolingo founder Luis Von Ahn is helping people learn different languages for free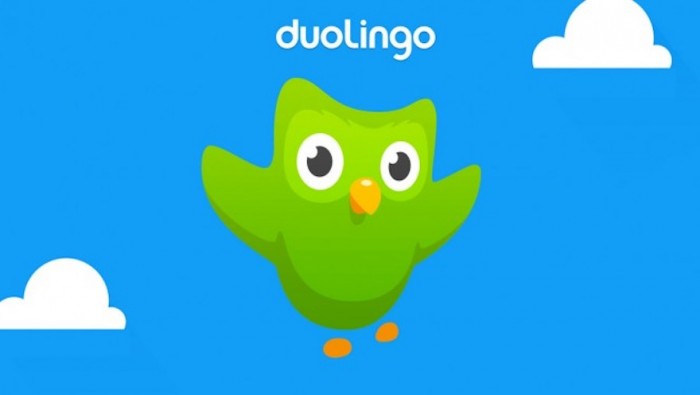 While Lenert and Sander dealt with piracy and Joe Gebbia and his team are looking at housing refugees, Duolingo founder Luis Von Ahn is looking at helping people to learn new languages for free.
The Guatemala-born Von Ahn started Duolingo in 2011 and it is today the world's most popular way to learn a language, as it is free, fun and science based. he said he realised that getting an education, let alone learning a new language was often inaccesible to people due to cost. This is especially true to people, like refugees, who may be moving into new countries where the main language is different to their own.
During Design Indaba 2017 he announced that Swahili would also be added to the app. "Now, after 17 months of hard work, we're excited to officially launch this course! We have more than 44,000 users on the waiting list who are eager to learn Swahili. As far as we can tell, this course also represents the most widespread access for free Swahili language education that has ever existed."
Listen to the rest of his talk here.
Punk designer Kate Moross on breaking the rules and rebelling against polarities
"I like originality, weirdness, simplicity…there's nothing specific where I go, 'Oh, this is great,'" Moross said of how she sees design following her Design Indaba 2017 talk. "I can enjoy really macabre, dark photography as much as I can enjoy beautiful, colourful architecture. For me there are no rules about what's good."
It is no wonder that her talk proved to be one of the most popular. Born from a South African father and an American mother, Kate Moross is one designer that you can't box in.
During her talk, she touched on being a non-binary, opposites and in the middle type human being and artist. "I have very much lived my life in the middle of many areas," she said. She is an illustrator, art director, graphic designer and the founder of the award-winning Studio Moross, which has produced work for One Direction, Disclosure and The MTV VMAs. Moross is known for her flamboyant, eye-catching pieces in which she brings across a point in the best ways possible.
Kate believes in hiring people over skills, sharing of work early, producing some work for money and some for charity.
Watch the rest of her talk here.
Watch the Talk with Ekene Ijeoma
Talks
• Duration: 00:17:57
•
15 Dec 17