Located in Gujarat in India is the Smritivan Earthquake Memorial Museum, commemorating the victims of the 2001 earthquake that resulted in the death of over 13 000 people, injured another 167 000 and destroyed nearly 340 000 buildings.
Because the memorial, designed by Vastushilpa Sangath Architects, is built on a steep hill, the design had to adapt to the landscape in a way that maintained accessibility. As such, it is informed by the contours of the hill and the zigzag of the neighbouring 300-year-old Bhujia fort wall, mimicking the natural paths taken by humans and animals. 'We, as architects, strongly believe that walking is essential to the making of a place, as it enables us to connect to our surroundings in a unique way,' notes the architect, Vastushilpa Sangath. 'The soul of the museum is then this slow climb, a peripatetic journey punctuated by the various galleries. The spine acts like a veranda where one can pause, reflect and absorb the landscape.' At the top of the climb is the Sun Point, a viewing area that overlooks the city of Bhuj.
The location marks the epicentre of the disastrous earthquake, honouring the victims in a park spread over an area of 470 acres that includes the building itself, dams, pathways, a solar plant and a parking area. Across the entire park are more than 13 000 trees, each dedicated to a victim of the quake.
Smritivan, which translates to 'forest of memories', comprises seven blocks, named Rebirth, Rediscover, Restore, Rebuild, Rethink, Relive and Renew. Each represents a different aspect of what the museum stands for, and traces the various crafts and skills of the region. Each of the galleries' rooftops is planted with different species of local flora, mirroring the surrounding natural landscape.
Even when the museum itself is not open to the public, the central spine remains accessible at all times, offering a space for the local community to gather in their own time.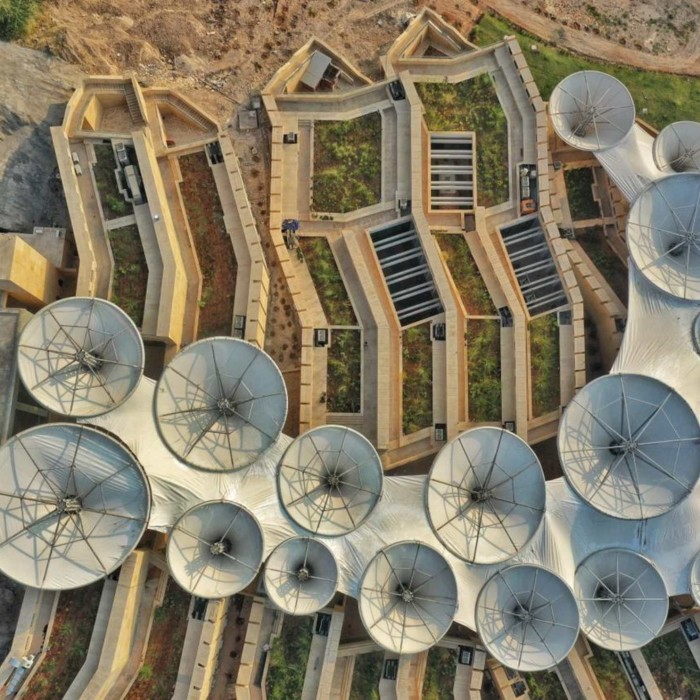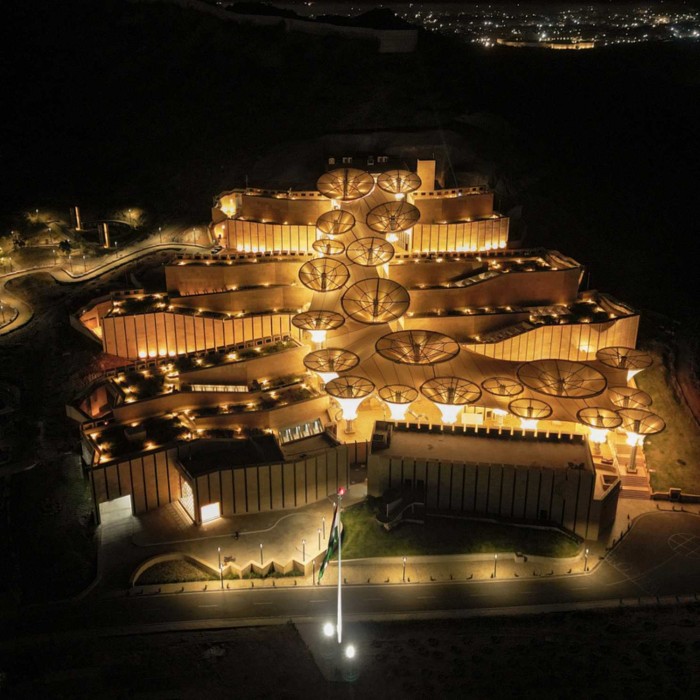 Read more
Photographs: Vinay Panjwani.