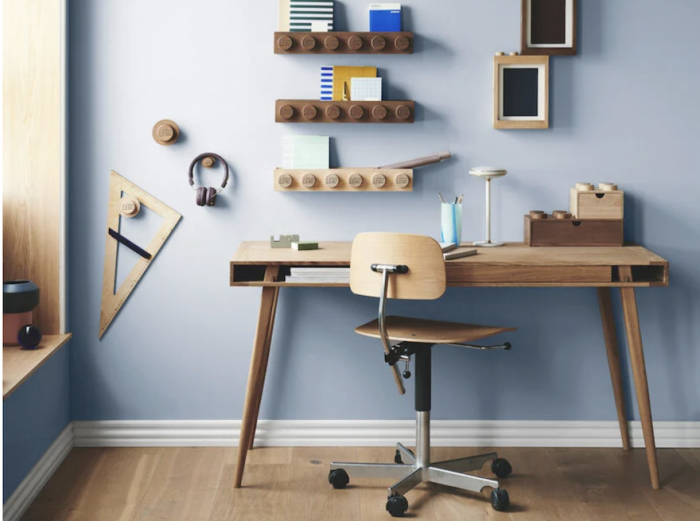 A niche collaboration between toy production company the LEGO Group and homeware design giant Room Copenhagen – both headquartered in Denmark – has led to a brand-new homeware line that takes its cue from the toy bricks that we all know and love.
The life-sized LEGO items reference the company's eco-friendly origins – the very first toy the company marketed in 1935, the LEGO Duck, was made of birchwood. Back then, master carpenter Ole Kirk Kristiansen's hand-crafted wooden toys were renowned for their quality. But when wood became scarce after World War II, production switched to plastic. Nostalgia for the wooden products led to the company's trialling a new product line with the launch of the LEGO Originals Wooden Minifigure in 2019. The toy was so popular that Room Copenhagen felt a wooden collection would be a success.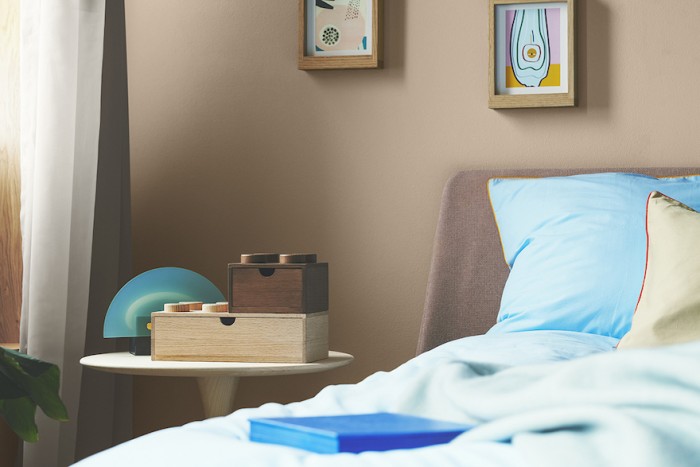 The trendy collection, which is made of sustainably sourced red oak certified by the Forest Stewardship Council, is made up of desk drawers, book racks, wall hangers and picture frames, all bearing the unmistakeable LEGO stamp. Room Copenhagen's desire to bring storage to life through inspiring products finds expression in these stackable, hand-assembled pieces, each of which is unique – largely due to the wooden grain, which is akin to nature's fingerprint.
Playful, iconic, sustainable – what could be better than these minimalist household items in a sophisticated neutral palette?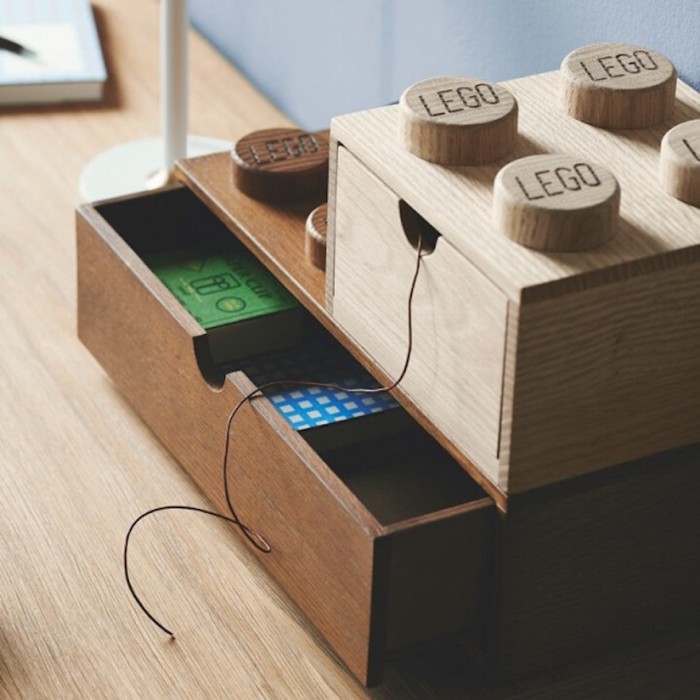 Just as the LEGO Group continues to advance by bringing out CREATOR building sets (which range from a Porsche to the Taj Mahal) to challenge engineering and architecturally talented adults, this decor collaboration takes the Lego Group to the next level. Let's face it, we're all kids at heart, and these iconic bricks turn any room into the playroom we haven't quite left behind.

Room Copenhagen has been licensed to create LEGO storage and home décor products since 2010 – and the best part of the arrangement is that adults can now join kids in the house that LEGO built, which creates a whole new way of engaging with the world's favourite toy.
Read more:
LEGO greenhouse at London 2011.
Credits: Room Copenhagen and LEGO