Fourteen women who have made significant contributions to modern design, architecture and art are honoured in a miniature modular house called Paints According to Irvine, the latest collaborative project between architect Marialaura Irvine and surface specialist Matteo Brioni.
Each room's distinct identity and colour is inspired by the innovative work and influence of a 20th-century female design pioneer: American modernist painter Georgia O'Keeffe, Irish architect and furniture designer Eileen Gray, Italian architect and designer Cini Boeri, French architect and designer Charlotte Perriand, American artist and designer Ray Eames, Italian interdisciplinary artist Nanda Vigo, Italian architect and designer Gae Aulenti, Cuban-born furniture and interior designer Clara Porset, Brazilian modernist architect Lina Bo Bardi, Italian designer and architect Franca Helg, Swiss artist and designer Sophie Taeuber-Arp, German artist Anni Albers, American modernist sculptor Ruth Asawa and German designer Lilly Reich.
Explaining the inspiration behind the project, Irvine recalls encountering the great pioneers of modernity in architecture in her first year of university, such as Peter Behrens, Le Corbusier, Walter Gropius, Heinrich Tessenow, Adolf Loos and Atonio Sant'Elia. But she soon asked the question: 'All men? And [where are] the women?'
Attributing her love of architecture to her early years playing with dollhouses, where she found more joy examining the spaces and imagining how people would live in them than playing with the dolls themselves, Irvine chose to honour the women who had inspired her practice with a nod to her own background. Complete with minimalist design and bespoke furnishings, Paints According to Irvine is a colourful and contemporary storybook of influence.
The miniature dwelling is also an exploration of the interplay between colour and design. Brioni created the vibrant natural powder paints used monochromatically to capture a unique emotion for each room. 'Each room, each colour, evokes a different sensibility and a unique experience, a testament to the transformative power of colour and design,' says Irvine. 'It's a celebration of the beauty of imperfection, the three-dimensionality of powder paint, and the ability of natural pigments to transform into magnificent surfaces.'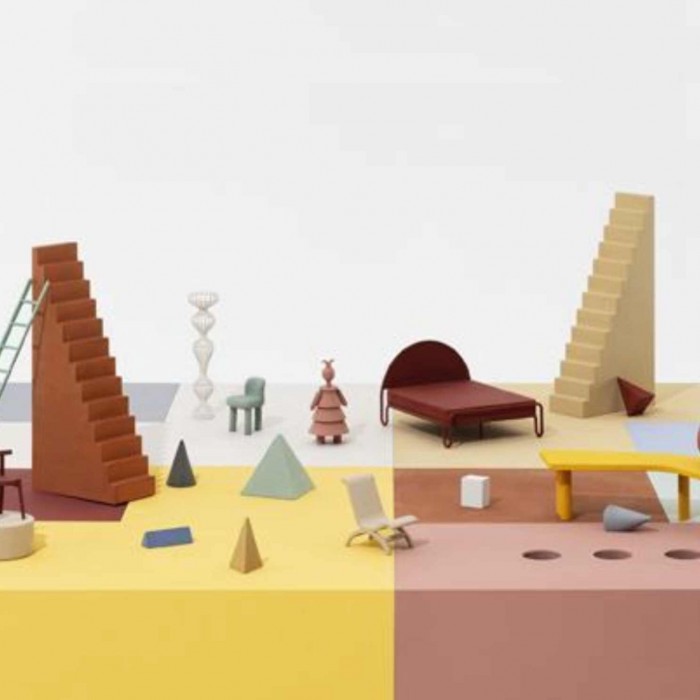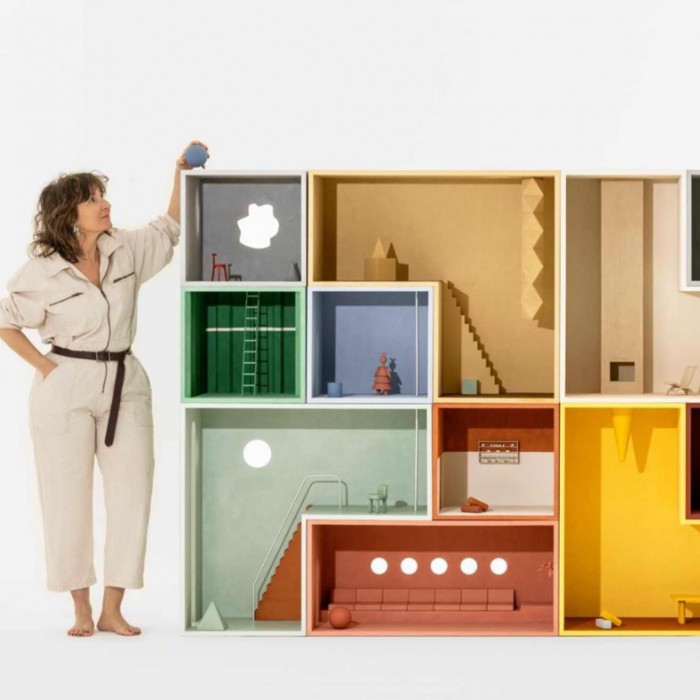 Read more
Photographs: Studio Irvine, Matteo Brioni.