A hilarious limited-edition board game, called No Worries If Not!, delves into the real-life setbacks and pitfalls of daily life for women in patriarchal systems. Wonderfully disguised under cheerful, 1980s-style optimism and quirky illustrations, the satirical Snakes-and-Ladders-like game was designed Little Troop, a Brooklyn- and Melbourne-based design studio, to explore the contradictory expectations and impossible double standards that are truly 'unwinnable'.
No Worries If Not!, pegged as the 'game for compulsive apologisers' and aimed at two to four players aged 17 and above, pokes fun at people-pleasing, overthinking and multitasking as players embark on a journey through a set of 'doomed' paths such as Judgement Junction, Self-Doubt Spiral, Fertility Forest, Smile More Street and You Look Tired Triangle as they try to reach Everyone's Happy and No One's Mad Land. Spoiler alert: you can't win at this game.
But it's not all fun and games – American beauty brand Billie, which came up with the concept, interviewed groups of women about the pressures and challenges they face in their lives to establish the mechanics of the game. 'Sometimes just existing as a woman feels like playing a game you never signed up for,' notes Billie. 'Dodging judgement, catching blame, finding ways around dilemmas – and that's just Tuesday.' But now, the beauty brand says, 'It's a game you can play for fun!
Each box of No Worries If Not! comes with a game board, a die, six playing tokens (a bottle of eternal youth, a biological clock, a desk salad, tired, newborn and a never-ending to-do list), 86 cards, and one big envelope that you're not allowed to open until instructed.
The release of No Worries If Not! was paired with a promotional video featuring comedian Ruby McCollister as she walks you through the game in a 1980s-style infomercial.
Find out more about the game and watch the light-hearted (if somewhat depressing) video here https://mybillie.com/products/no-worries-if-not-game.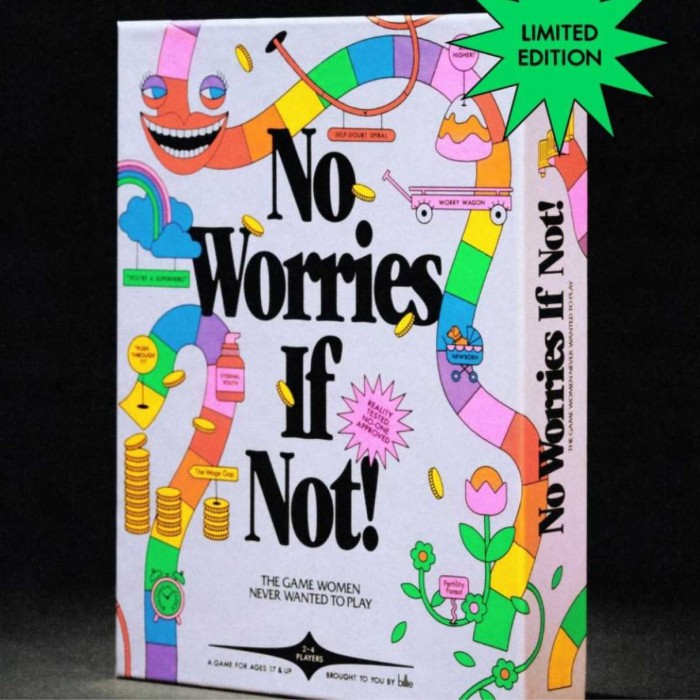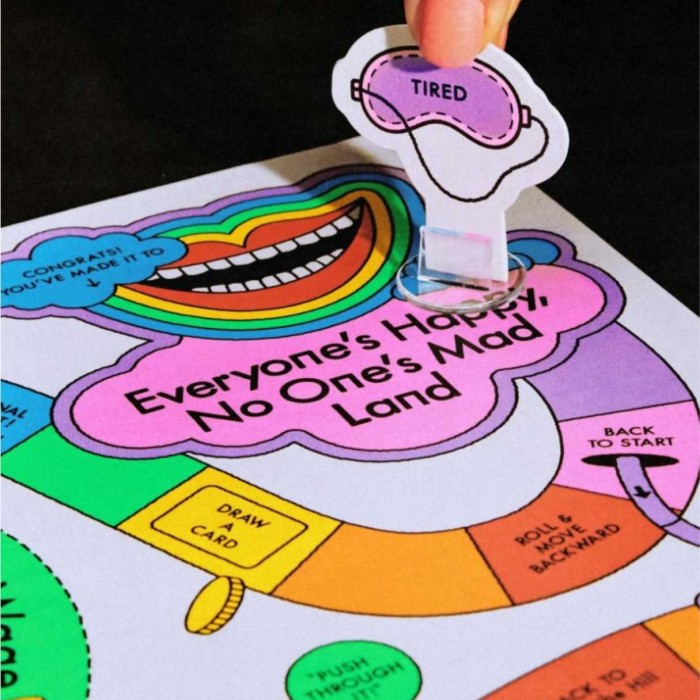 Read more
Photographs: Billie, Little Troop.