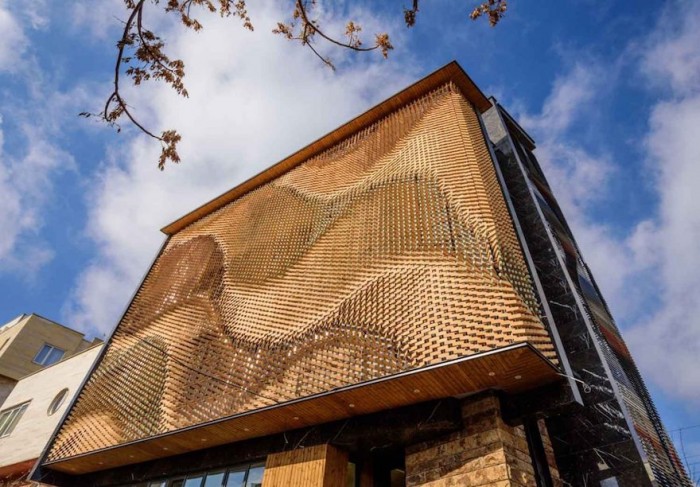 Looking to nature for inspiration will never go out of fashion, even if biomimicry is the new buzz word. Architect Farhad Mirzaie, together with A. P. P. Architects and Associates, turned to nature to help solve the age-old problem of how to maintain the privacy of a busy office block in the city while allowing light to stream in unimpeded.
The wave-like 'Revolving Bricks Serai' office block in Arak, the industrial capital of Iran, employs parametric design to turn an urban structure into an object of shimmering beauty. Home of consulting engineers Aryan Pajoohan Pars, the narrow building is close to its neighbours and easy to see into. The challenge was to create a sense of being screened off from the outside world while maintaining a feeling of space and openness within the building itself.
The solution was found in a brick grid that preserves the values of traditional architecture while using geometric equations to create the sweeping lines, curves and irregular shapes that give the building's façade its highly unique character.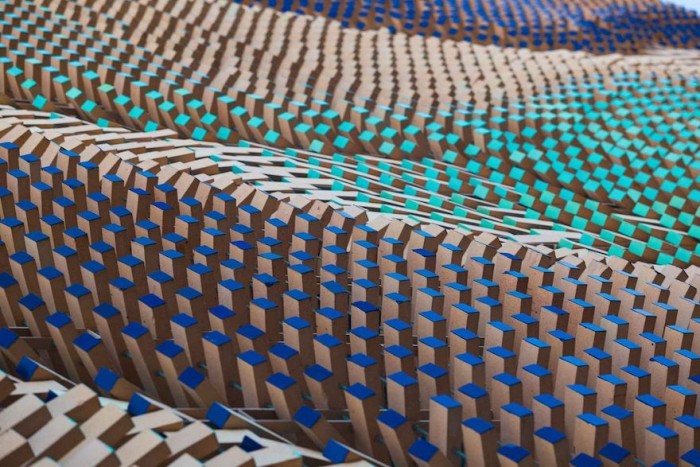 Revolving Bricks Serai, like various other buildings created with parametric design at their core, employs an algorithm to determine the gradual rippling rotation of bricks. Using turquoise and azure colours at the tips and base of the bricks reinforces the impression of restlessly moving ocean waves.
Bricks are a popular building material in Iran as they meet environmental standards while creating beautiful façades. They are also versatile as they are small units that can be manipulated to create the desired effects. Rotating the bricks makes for an impressively discrete, almost porous interface between what is visible and what remains hidden – something of a trend in Iranian architecture, where privacy is a social norm.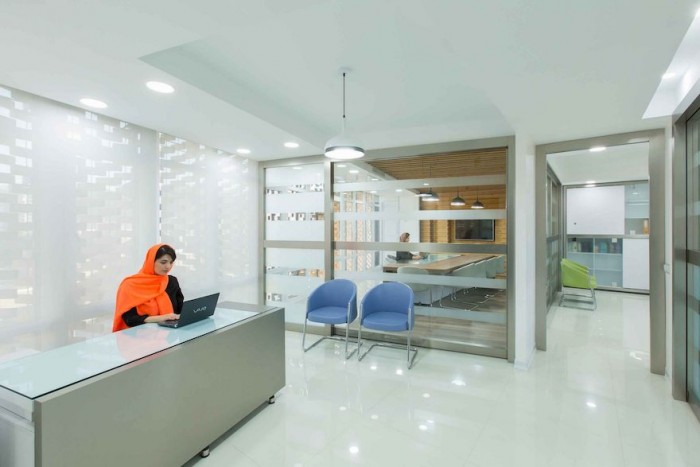 The overall impression of the parametric skin is one of dynamism and tactility, mimicking the continual shifts of nature. The wonder of parametric design is that only natural objects, like a series of trees or hedges, can play with light to a comparable extent – and the architects have worked hard to achieve a sense of serendipitous illumination within the offices.
What's certain is this design style is unlikely to be a passing architectural phase, as modern-day urban planners continue to seek out new ways to incorporate the forces of nature into the cities of the future.
Read more:
The bicycle helmet made up of parametric techniques.

New, innovative material inspired by ancient design.
Credits: A. P. P. Architects and Associates