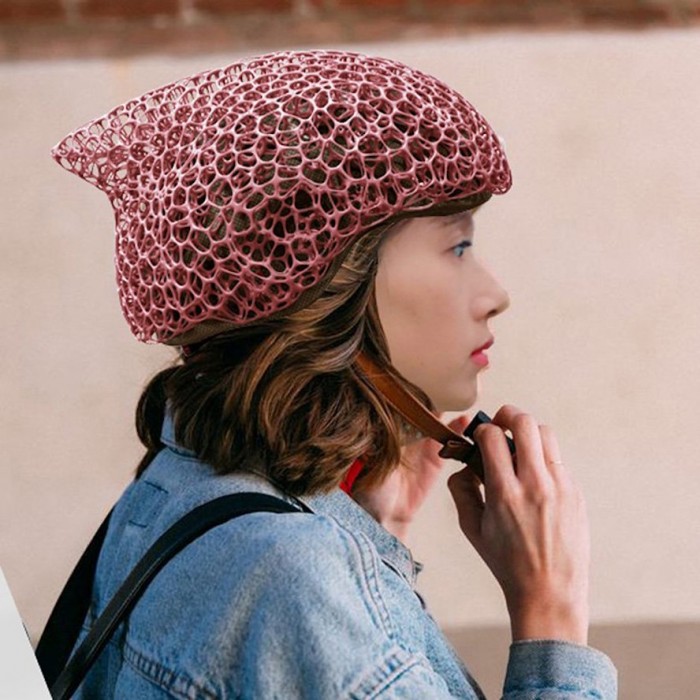 The Voronoi bicycle helmet is a new progressive design of the "helmet". Created by designers yuefeng zhou,zhecheng xu,haiwei wang, their new version of the helmet is inspired by nature and its structures.
It features a parametric design making the helmet light, safe and comfortable for the user. The parametric technique features bionic which gives a whole new external mechanical system.
"The helmet is inspired by 3D Voronoi structure which is widely distributed in Nature, for example, the structure of the animal's bone, turtle shell, and even straw. The structure is a natural consequence of natural evolution, which gives the organism perfect physical performance in aspects of lightness, stability and energy interaction." - reads the project description.