When I meet Jessie Zinn at The Raptor Room on Roeland street, she's already on her third coffee of the day. The award-winning Cape Town filmmaker is currently riding a high after a recent win at the Encounters Film Festival. Earlier this year, her short film, Into Us and Ours was selected for competition at the Cannes Film Festival. Currently she's working long hours on the pitch for an ambitious new feature film. It'll be the UCT alum's first feature and right now, she tells me, she's learning that a good night's sleep is probably not going to be on the cards for a while.
A relatively familiar face on the local short film scene, Zinn is part of an invigorating new wave of female filmmakers in South Africa; women with strong points of view on how to tell the stories of their generation. Good friends with creator and director of The Foxy Five, Jabu Newman, she too works with a strong, core team of women. The co-producer on her Cannes entry, Chase Musselwhite, also had a hand Newman's web series. Zinn also sat on a panel with the women behind Coloured Mentality, Kelly-Eve Koopman and Sarah Summers, who she's also developed a close friendship with.
This expanse of female energy inspires 25-year-old Zinn and she credits the safe space it nurtures for influencing much of how she works. It's an exciting time to be a female filmmaker in South Africa, she tells me, although it's not always easy. Many don't take her seriously, she says, and she's gotten used to hearing condescending statements from her more established male counterparts. While she admits to not producing the most technically perfect work, there's an innate energy and rawness to her films that is utterly compelling.
Her approach comes from a deep concern for accurately reflecting the experiences of those whose stories she tells. Her position as a woman, she tells me, is also inextricable from who she is and therefore an experience that is bound to emerge in her filmmaking. One such example is her short film, Can I Please Go to the Bathroom?, which recently won second prize in the Youth Jury category at the Encounters Film Festival.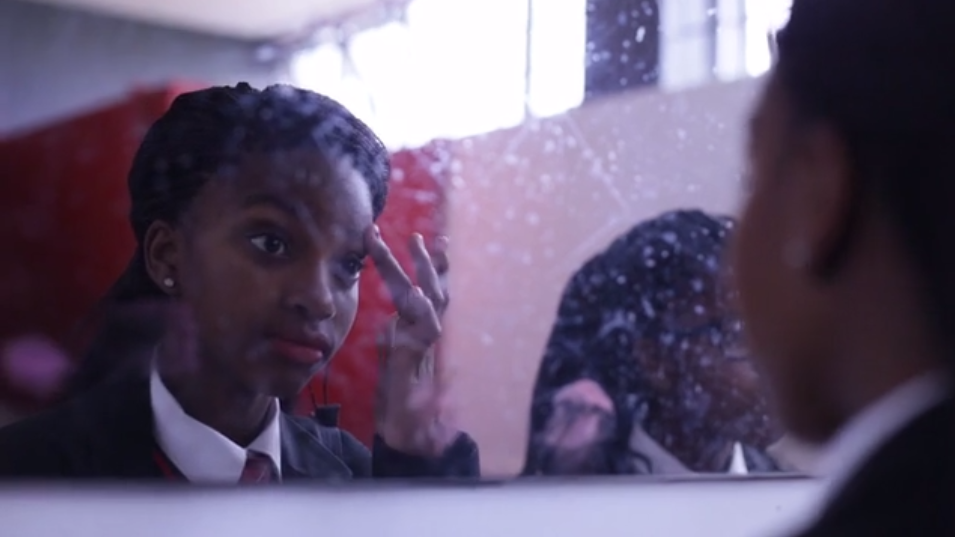 A multimedia piece, Can I Please Go to the Bathroom? is an exploration of the invisible pains of young girls' experience of menstruation. For the film, Zinn spoke to numerous girls from underprivileged schools around the Western Cape about their experiences and the financial, physical and emotional implications of getting their periods. Through animation, voice overs, and cinematography, the piece reveals the subtle ways young women and their bodies are shamed.
The film is only 4 minutes long, but it's something Zinn is proud of. Having partnered with FEMME for the screening at Encounters, Zinn is now working with the women of the Cape Town-based educational NGO to take the film to schools around the country.
Her quietly suspenseful drama, Into Us and Ours, has travelled a different route. Starring Qondiswa James and Emilie Badenhorst, the short film took the director to the Cannes film festival. Set during the height of load-shedding, the film tells a story that gracefully looks at the tensions of love and the raw wounds of racism in South Africa. Technically though, she tells me, Into Us and Ours was a nightmare to shoot.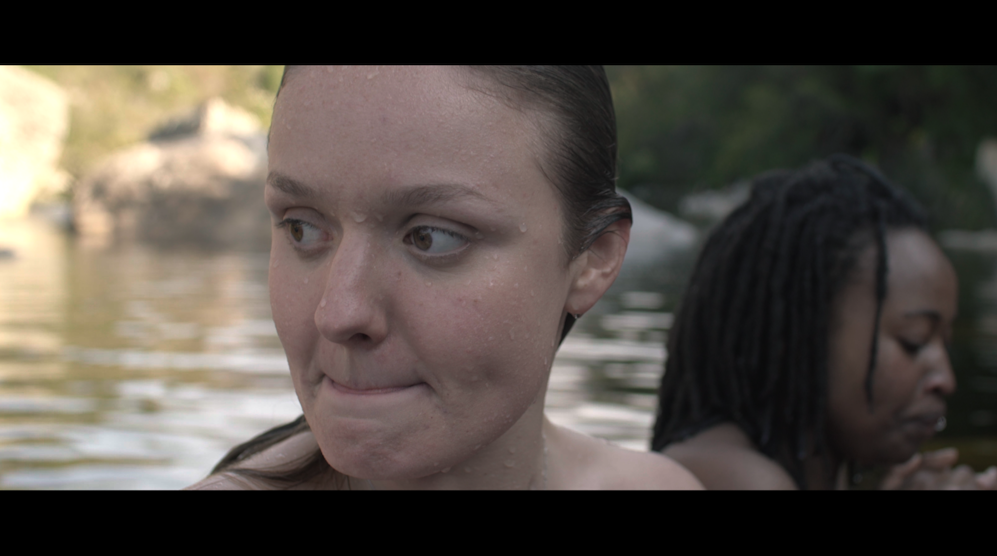 Taking place in September of last year, filming saw Zinn and her crew shooting the entire film in chronological order over the course of five days. The opening scene required her actors to be naked, in a lake, and sure enough most of the cast and crew subsequently took ill. "The whole production team was surviving on a strange combination of flu meds and energy drinks, and it honestly felt like we were all slowly going insane!" she laughs.
She workshopped the script over six months with James (who Zinn previously directed in the short film Umva) and Badenhorst. The two actors had never worked together before and Zinn didn't even have a finished script to present them with; still she won them over and together they worked to create a nuanced tale that touches on uniquely South african anxieties.
Says Zinn of the film's success, "People want to see good content that is reflective of the world around them."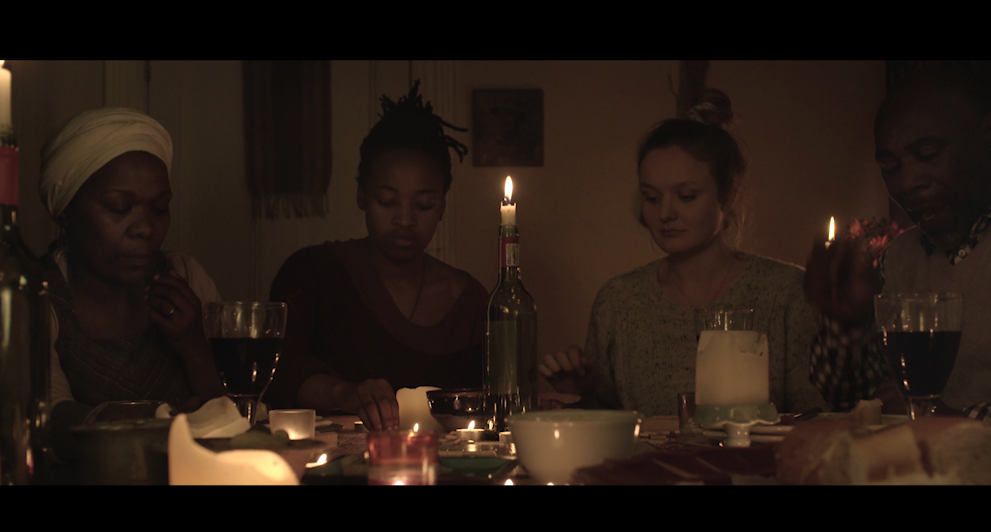 Right now, Zinn is hard at work on her first feature film; a documentary musical. Currently working on the pitch, which she is getting ready to fly off to Switzerland to present, she's aware of just how ambitious a proposal it is. Working with a group of musical theatre performers, she's found that translating their narrative in musical form makes the most sense. "In this case," Zinn says, "it's almost more logical to push the boundaries."
Much of her work on this project entails spending time with her cast and getting to know them on an individual and personal basis. These stories are not just hers and she is aware of that. The responsibility to tell these stories is great and the privilege of it is something Zinn reminds herself of daily. Listening is what informs her direction style.
But listening and hearing are two very different things, she says. This is where Zinn sees the most stark point of difference emerging between young creatives today and the older generation. "We're engaging with the material. We're hearing what's happening in front of us and around us and actually getting our hands dirty. We're figuring out how to tell this story in the best way that we can rather than saying, Oh, I want to tell this story,' and imposing it upon another narrative."
A child of the theatre, Zinn spent a short while thinking she wanted to become an actor - but her exposure to the potential of filmmaking solidified a switch to the director's chair. It was the best move - both for her and for audiences around the world whose growing appetite for truthful, sincere stories, affirm the need for more cinematic voices like hers.