Shantell Martin is an artist before anything else - but she is by no means a conventional one. To her, her art is so much more than just art: her drawings have become a medium by means of which she projects her own inner struggles and experiences.
The London-born, New York-based artist is creating a perfect mixture of fine art and child-like drawings.
Martin mainly uses words, stick figures, lines and curves in her work. Lines, which feature most prominently in her work, are something Martin first mastered while living in Japan. It's here, too, that she first encountered live performance art.
Martin, who started as a VJ drawing to the beat while a DJ plays, has a unique approach that is at once minimalistic with a welcome injection of chaos.
She showcases her signature style in large-scale black-and-white drawings, which teeter on the edges of performance art, as she often does live draws. It is through this unique work that she brings her own experiences while exploring themes such as intersectionality, identity and play.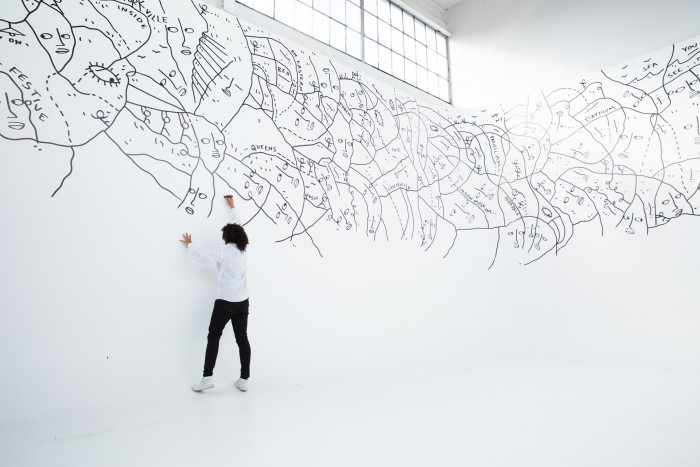 When you watch Martin work, you see she has the ability to transform a space in the blink of an eye, comfortable under the watchful eyes of her audience. Give her a blank canvas, and she will be there - whether it is a wall, a floor, or the many fashion and accessory collaborations of which she has been a part.
A huge part of Martin's work and success is the many collaborations she's been a part of. From working with rapper Kendrick Lamar (below) in which she co-created a live performance for him at Art Basel Miami, to a collection of sneakers she released with Puma last year.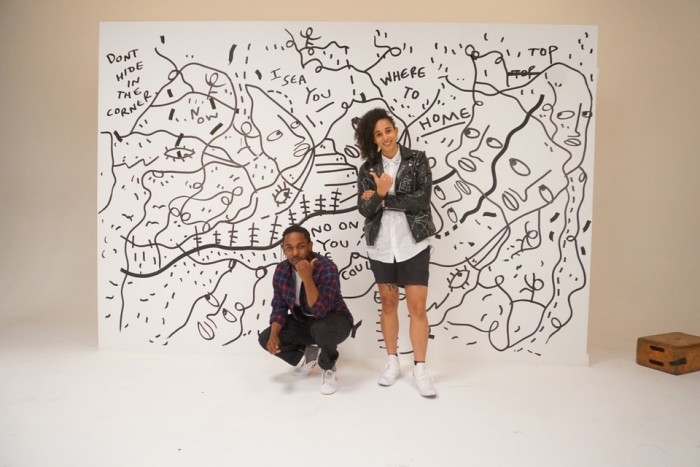 The artist has also worked with 2018 Design Indaba speaker Zach Lieberman who creates art and technology that enable drawings to come to life through human gestures.
In this collaboration, Lieberman created a photo booth that made faces out of Martin's drawings in a mosaic style pattern.
Earlier this year, Martin took over Lincoln Center bringing contemporary art to the New York City Ballet (NYCB). In this, she created an art series that saw her transform the David H. Koch Theater Promenade into an immersive white box filled with her line drawings.
"I'm extremely proud of the work I recently did for the NYCB, it was an intense project but I was happy that I was able to enjoy the process of collaboration with the dancers and to have the foundation of my work there reflect their creativity and their journey and values as artists," she says.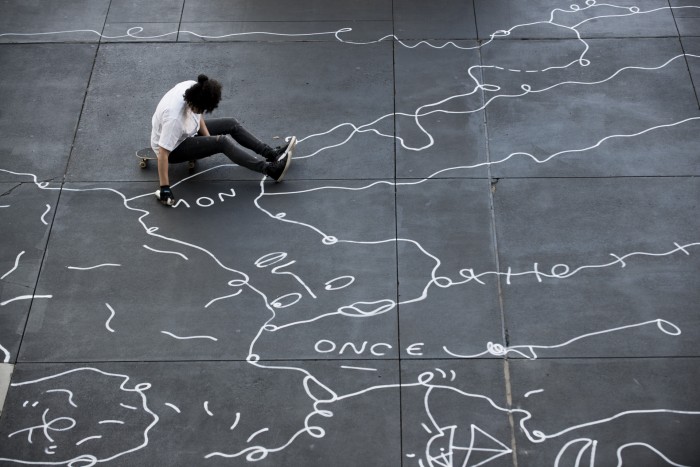 She says collaboration is one of the things that make working with other artists appealing.
"We are able to do this as an artist. We're able to meet other talented people who are as obsessed with what they do as we are and meet in the middle somewhere and create something new," she says.
Currently, Martin is a visiting scholar at MIT's Media Lab where she's working on several collaborative projects, including a collaboration with artist and MIT research assistant Jonathan Bobrow.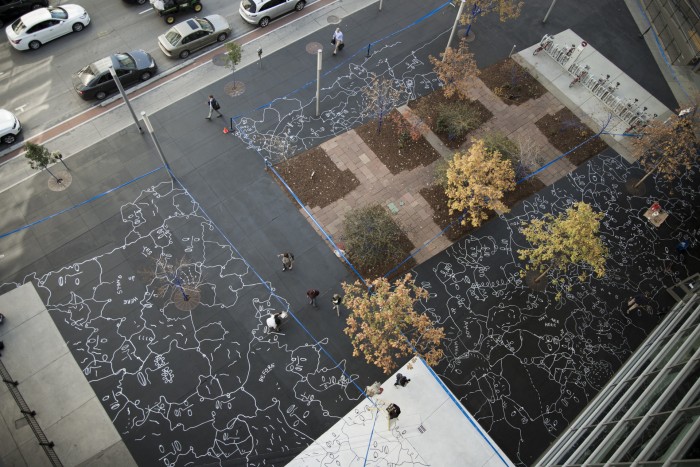 The two created a printed circuit board (below) in four parts that looks at the concept of efficient technology. The project was meant to expose truths that are just underneath the surface. It was also meant to focus on the transparency of the objects.
Her tenure here showcases just how diverse her work is, as she is able to create artworks in collaboration with artisans specialising in different fields. Her view is to always say yes to projects she is curious about especially if they align with her in a moral and ethical way.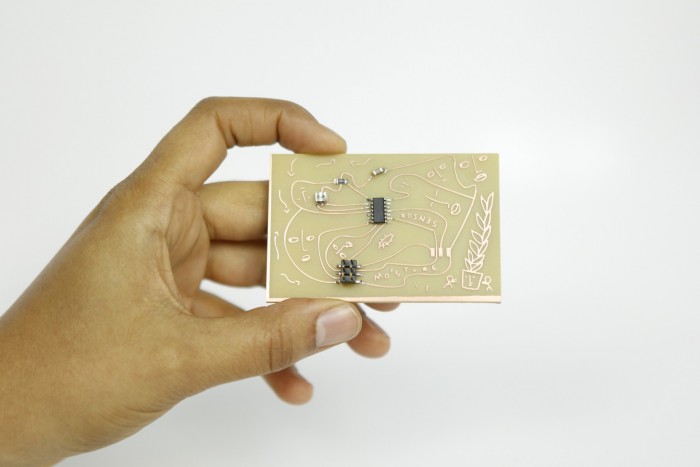 But take a look at her work and you will see that words play as important a role as the lines that define a large part of what she does. There are specific words and questions she asks through her work.
A question that is always present is "who are you?" which Martin reveals she incorporated from the very beginning. From this she began to write the phrase everywhere as motivation for her, and now it lives deep within her art.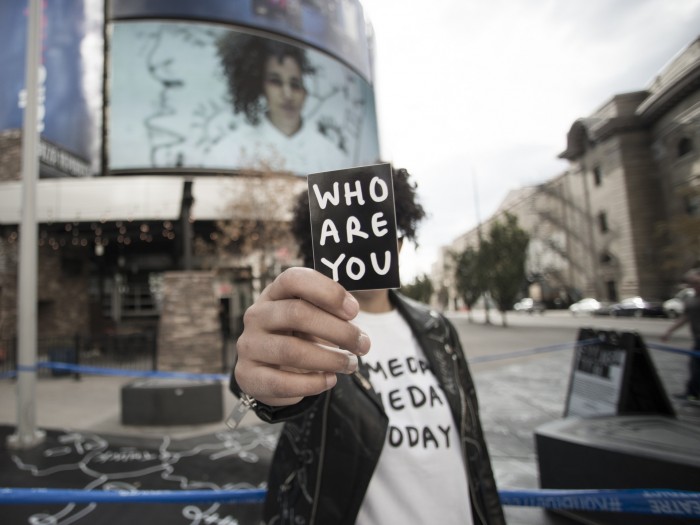 "I realised that 'who are you?' is this big daunting question. It's about identity, it's about path, but what if we just subtracted it a bit? If we look at the first three letters 'W' 'A' 'Y', it spells out the way," says Martin.
"I now look at how I am finding my way in life. I came to find my way in this language of words, lines and drawings, and I think it's about simplifying the 'who are you' to 'how am I going to find my way today?'," she adds.
Read more:
Lucas De Man on being a creator and following your gut
Ane Crabtree's labour of creative love
Street artist Nardstar is painting women of colour in public spaces