Actor, playwright and theatre director Lucas De Man graced the Design Indaba stage this year not only as an MC (along with former speaker, Lebo Mashile and actress Patricia Kihoro) but to also deliver a rousing talk on creativity.
He took the audience on a humour-filled journey of his various projects and installations around the world.
Professionally trained as a theatre-maker, De Man was very clear in his description of himself: "When people ask me what I am, I always say I am a creator… It means I professionally create…that means I create and somebody pays me for it…sometimes…hopefully".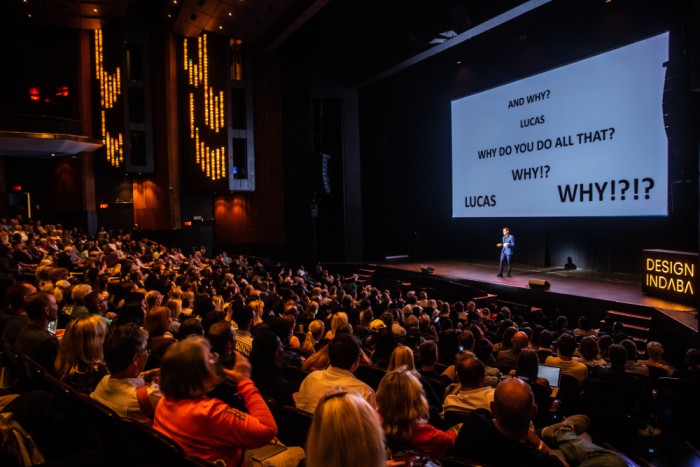 His company New Heroes focuses on art projects and urban actions that aim to foster social cohesion.
Some of these include an urban action that highlighted the increasing rates of elderly loneliness in Europe, another included building a 100% bio-based pavilion at Dutch Design Week.
Speaking about the way he and his team works, he says: "we always have the same work method. We follow our gut. Our gut tells us we have to do something, or we need to do something, or a client comes to us and asks us to do something. If there's a gut connection, we say yes or otherwise no.."
De Man echoes all the questions people have thrown at him as to why he does what he does. With emotion in his voice, he says quite simply that it is because "I am a creator…it is in me."
He shared that being a creator is not easy. Among the things that stand in the way of the creator are self-doubt, lack of funds and ruthless critics.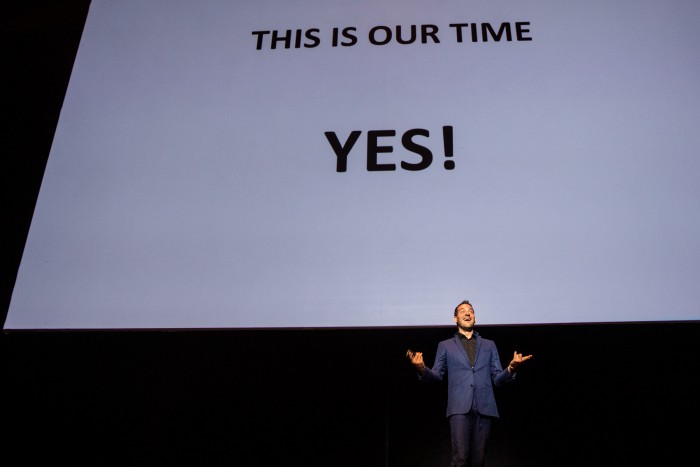 He says that if you look at all these elements and obstacles, what it ultimately boils down to is that: "being a creator sucks!"
For De Man, to keep your career going and to nurture your passion, you need to "professionally not give a shit." By that he means following your gut, no matter what people or life throws at you.
He says that no artist, or person is better than the other because no one knows the answer to why we are here, the purpose of life, all of it.
He echoes the teachings of the late physicist Stephen Hawking that there is no one truth alongside Descartes' philosophy that: "I think, therefore I am," which De Man says is incorrect.
He reckons that what should replace it is "I don't know therefore I am."
In essence no one knows what they're doing and therefore anything is possible.
"Designing shows that there's so many possibilities because there is no one truth. There is power in not knowing."
Watch Lucas' Talk: