Paul Cocksedge Studio's latest installation, 'Bourrasque', debuted in Lyon in 2011, but has since been updated with innovative new technologies to allow light to flex and curve organically. Now the suspended artwork has found a new home at an iconic address – Dior 30 Montaigne in Paris.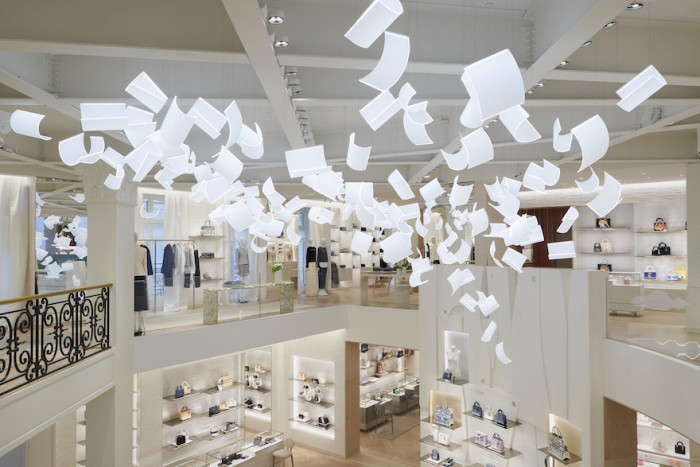 Launched in March as a permanent installation, 'Bourrasque', which means 'flurry' or 'gust' in French, was conceived to mimic pages frozen in a gust of wind. It bathes its elegant surroundings in light, enhancing Dior's flagship store, which was redesigned and expanded by architect Peter Marino in March 2022.
"We've followed the work of the House of Dior for many years, taking inspiration from the attention to details noticeable in its products. This iconic boutique was the perfect environment to install 'Bourrasque' as a permanent piece," says Paul Cocksedge. "'Bourrasque' is the representation of the power of new technology, creating a magical fleeting moment. This is an effortless yet detailed gesture, capturing electricity floating in the air."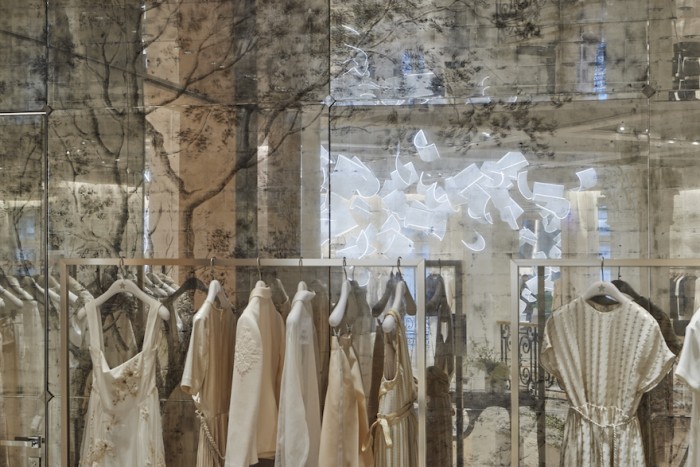 The original edition of 'Bourrasque' was commissioned by the City Council of Lyon for its annual Festival of Lights – the ambitious, poetic installation measured 11m in length and more than 7m in height, and its A3-sized sheets of 'paper' were handmade and comprised of cast acrylic. The edges were lit by LEDs, illuminating each 'flying' sheet.
Cocksedge treats light as an artistic medium, transforming environments in unfamiliar ways to create striking effects.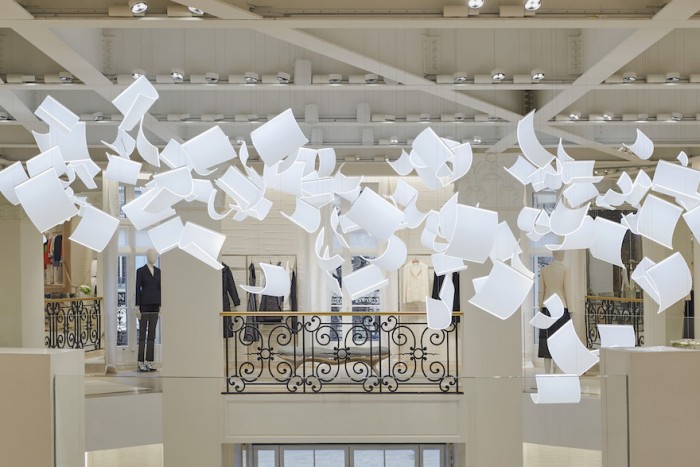 'With these sheets I have been able to explore much further the idea of light as a flat object, as something touchable and malleable – not housed in a glass bulb or a neon strip, but an object you can bend and twist – and almost see it come alive in your hands," Cocksedge explains.
The installation at Dior is not the only new version of the arresting sculpture – Paul Cocksedge Studio is creating another edition for Carpenters Workshop Gallery. The piece plays with light and shadow to create the kind of soft, reflected light ideal for a home setting.
'Bourrasque' is available to view at Dior – so if you're in the neighbourhood, be sure to pop in.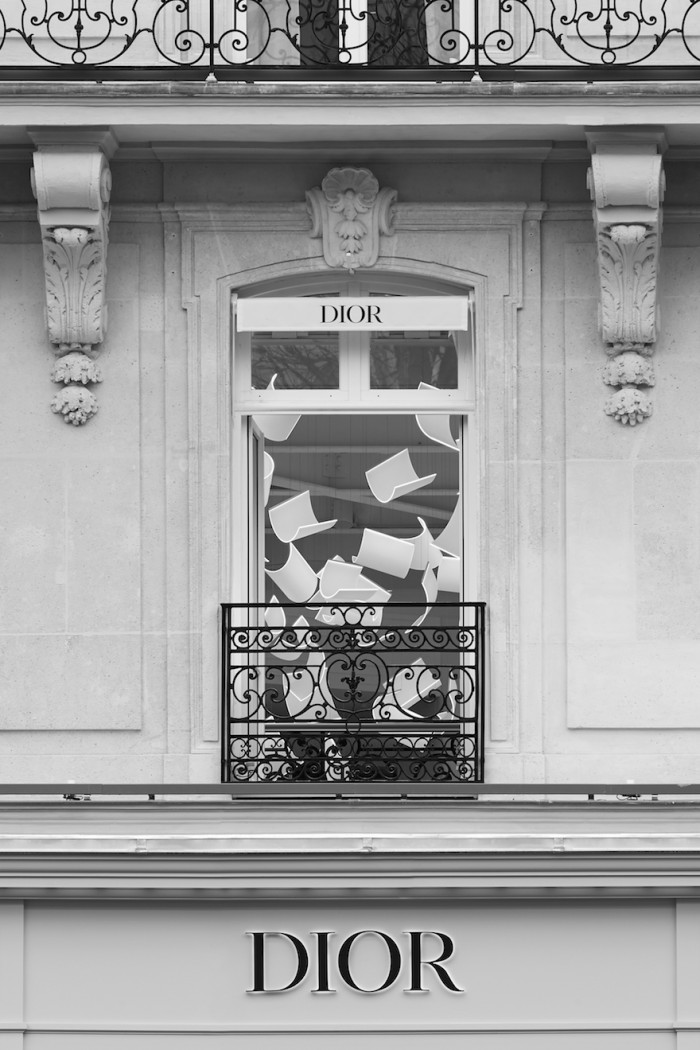 Read more:
Practical Magic | Paul Cocksedge's joyful, people-centred counterpoint to tech alienation.
Credit: Adrien Dirand