Design Indaba Alumnus Yinka Ilori transforms the world with technicolour wherever he can. The multidisciplinary artist, who draws heavily on his rich British-Nigerian heritage, has been busy during the past 12 months, adding to his playful, patterned homeware collection – which was launched in December 2020 – and collaborating on some exciting projects.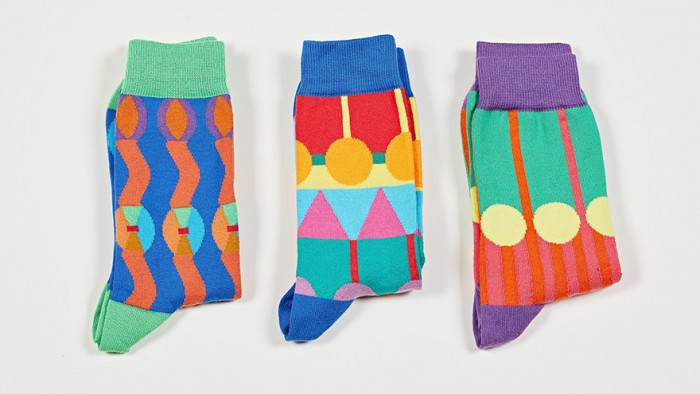 Ilori's nostalgic homeware collection set out to turn functional household items into joyful artworks, and this year he added to the range, introducing covetable bowls, mugs, tumblers, tablecloths, placemats, tea towels and trays. His bone china plate decorated with the words 'Better days are coming I promise' was originally commissioned by The Chelsea and Westminster Hospital NHS Foundation Trust.
We particularly love Ilori's trio of brightly patterned socks that evoke a festive state of mind. Add ODODO, IRAWO and IJO to dear old dad's Christmas stockings – socks may be a lame Christmas gift, but not if they're from Yinka Ilori's top drawer.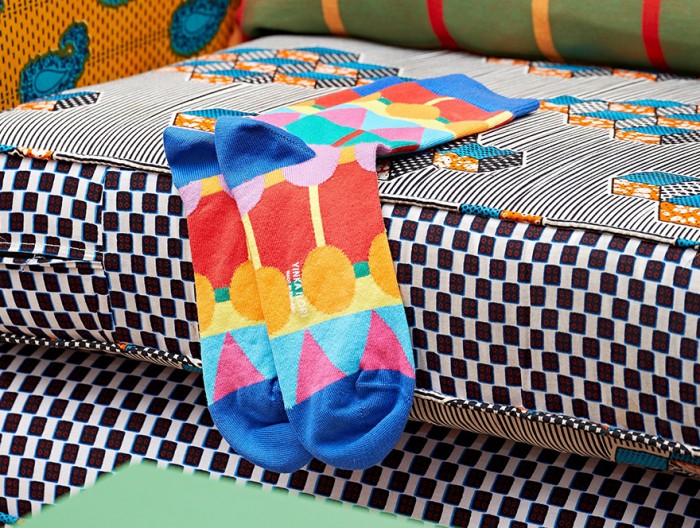 Another addition to Ilori's collection is 30 limited-edition stackable stools. Each hand-painted plywood Square Stool evokes the playroom of a happy childhood, and the stools are delivered in art edition boxes that transform into unique decoupage artworks. The stackable stools featured in Ilori's transformation of Superblue Miami's Blue Rider Café, commissioned to mark Design Miami 2021, and inspired by Miami's Art Deco facades and laid-back tropical vibe.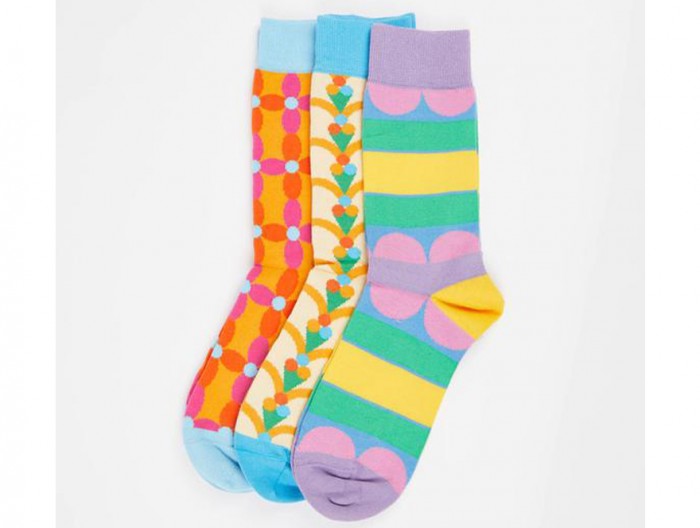 He also recently completed a demountable skatepark as part of Miami Art Week, contributing idiosyncratic, vibrantly coloured ramps to the Miami Beach venue, an accessible place for young people from underserved communities to skateboard. Ilori designed the skatepark as part of American skateboarder Tony Hawk's The Skatepark Project.
In October 2021, he teamed up with The LEGO Group to design the Launderette of Dreams installation in London, which turned a community laundrette into a play-zone for children from St Jude & St Paul's C of E, the primary school Ilori attended when he was growing up. Ilori and the children explored what the laundrette would look like together, and what would make it "more fun and exciting". From a Lego vending machine to a bright hopscotch game, the installation drew on Ilori's trademark love of storytelling with colour and transforming functional spaces into theatres of the imagination.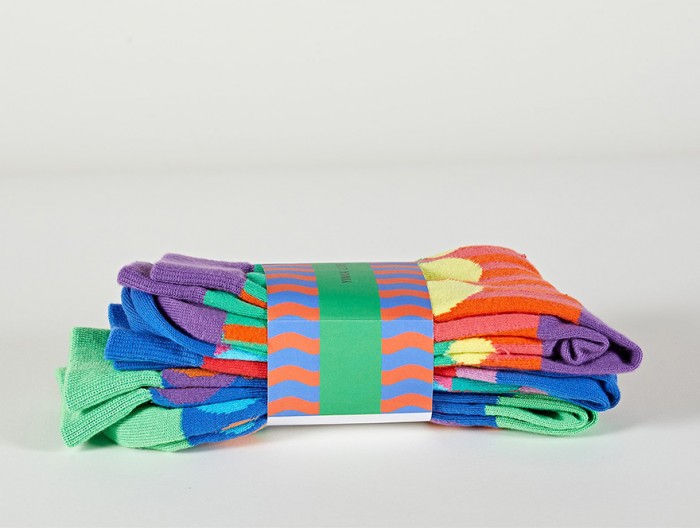 Watch the video of how the laundrette was transformed here.
Credits: www.yinkailori.com
Read more:
Yinka Ilori's new 20-piece homeware collection merges African and English customs.
Issey Miyake collaborates with Finnish brand Iittala to design homeware collection.
Afrominima is a Nigerian lifestyle brand inspired by Japanese and Scandinavian aesthetics.