The final day of Design Indaba's Conference 2016 brought the audiences in Cape Town, Johannesburg, Port Elizabeth, Potch, Durban and Windhoek an ecletic mix of talented designers. The morning kicked off with four innovative graduates and ended with a fantastic performance-cum-presentation by Imogen Heap. We also announced that Laduma won the Most Beautiful Object in South Africa this year for his Xhosa-inspired shawl. There were more than a handful of goosebump moments; here's a little more on who took to the stage today.
Read about day one at Conference and day two to find out about all our amazing 2016 speakers.
Four more Global Graduates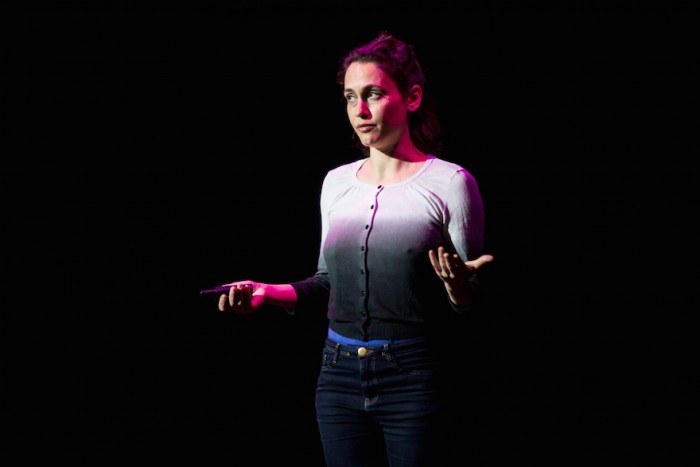 Israeli-born designer Naama Schendar from the RCA is exploring trauma and empathy in her ongoing project Your Beautiful Self. She created a system where she lip-synced the words of others in order to try and understand what they were feeling. Early on in the project she notice that people were distracted by the difference between the voice she was lip-syncing and her appearance, so she developed outlandish outfits to fictionalise the characters so viewers could focus on the words.
South African undergraduate Tony Gum calls herself an "artist in learning". Gum began her artistic career when a series of stylised selfies she took with Coca Cola bottles became an internet sensation. She urged the audience to explore their own artistic talents.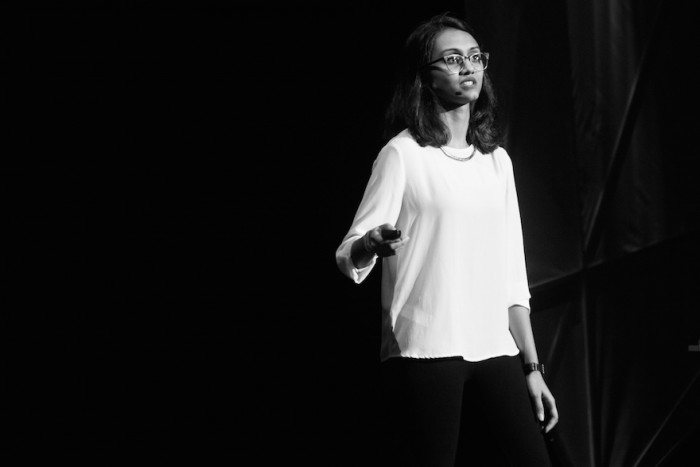 Indian designer Yogita Agrawal develops products that harness human habits and add fun to products that address issues that people in rural India particularly face in every day life. She developed a wearable that harnessed the swinging action of limbs as the wearer walked during the day to charge a battery for a light they could use at night.
Vera de Pont is a dutch designer who is studying a master's in future fashion. She shared a project where she created a cut-out coat that the buyer could buy and then cut out at home without need for sewing. She believes that one day fashion could be downloadable and open source, and where designers become facilitators that guide the customer.
Lava Lab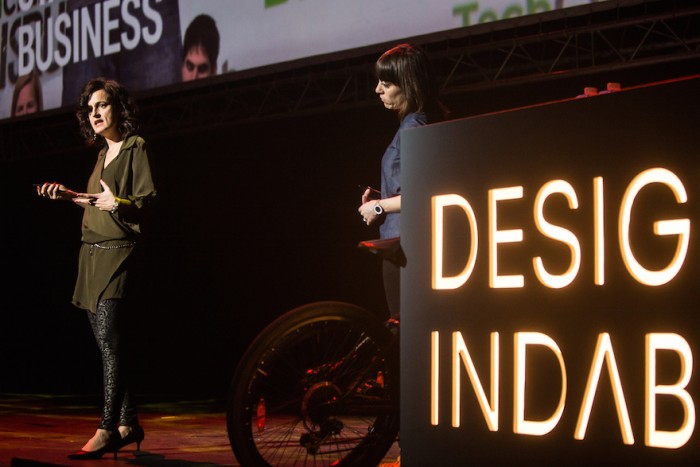 Cecilia Martin and Klasien van de Zanschulp of Lava Lab in Amsterdam talked about how the internet has become such an integrated part of young people's lives that established designers can learn a lot from the behaviours and habits of the tech-savvy millenials.
Young people are delegating parts of their brain to their devices, but they are also driving the digital renaissance and are the innovators of tomorrow.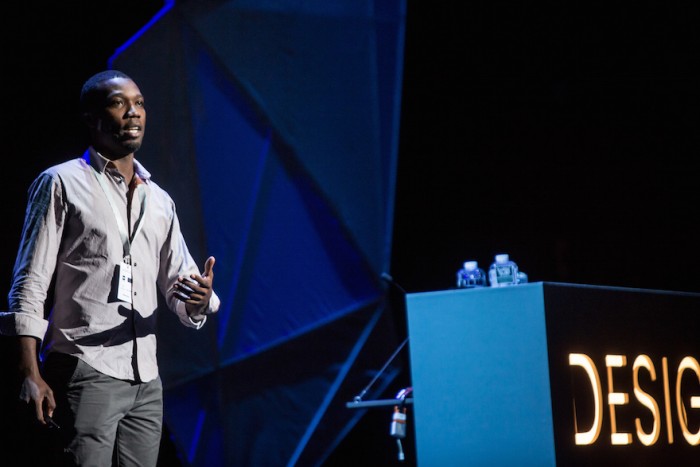 Christian Benimana
Rwandan architect Christian Benimana shared some of the moving work he does with MASS Studio in Kigali. When he decided to study architecture there were no courses available at universities in Rwanda – in fact there wasn't even a word in his native language for architect. He received a scholarship to study in Shanghai, China and learnt Mandarin to attend classes. He is now the programme manager for MASS in Kigali. He has an exemplary approach to the built environment, believing that buildings have a transcendental effect on their users. From well designed, dignified hospitals to schools that promote play to help students learn, Benimana's work is truly moving, human-centred design.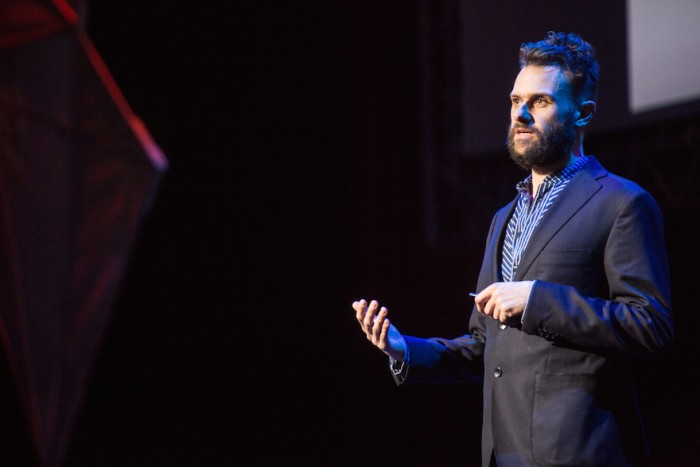 FOS – Thomas Poulsen
Elusive Danish artist Thomas Poulsen, goes by the name of FOS. He has a rather eclectic mix of projects under his belt – from designing the shop spaces for French fashion brand Celine in both New York and Paris, a floating bar at the Venice Biennale, social housing projects, architecture projects, to art exhibitions and more. His work pivots on encouraging participation in spaces.
"Design wants to create solutions," he said. "Art is a model of doubt."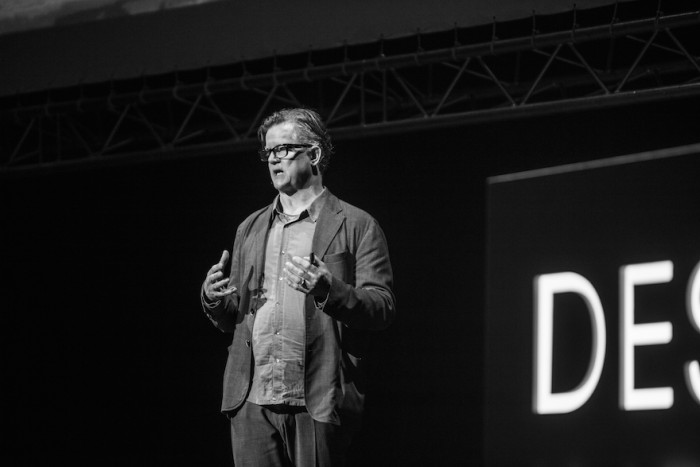 Alex McDowell
Alex McDowell is a cinematic genius and production designer, based in Los Angeles. He talked about his early work with the Sex Pistols and Iggy Pop and then went on to share the story of how Steven Spielberg approached him to design the futuristic world for the film Minority Report. Before the script had even been written, McDowell envisioned a world that comprised driverless cars, voice-activated devices and gesture-controlled interfaces. Many of his conceptual creations now exist.
McDowell describes his work as "world building" and believes that soon stories will be told in a much less linear fashion. We are entering the post cinematic era, with virtual and augmented reality.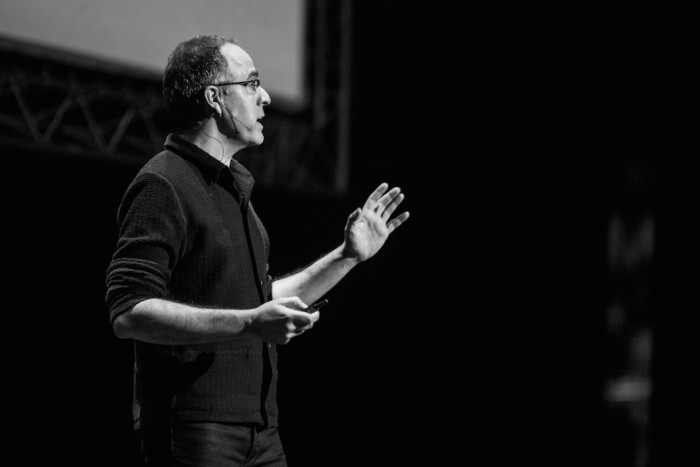 Naresh Ramchandani
Naresh Ramchandani is a master with words. His ability to use the English language is truly remarkable and it is clear that words delight him. He shared his eight favourite words with the audience and for each he had created a short animated film. Read our article on his eight favourite words to find out more, but here they are in a list: home, ping-pong, plug, change, grace, pathetic, selflessness, maybe.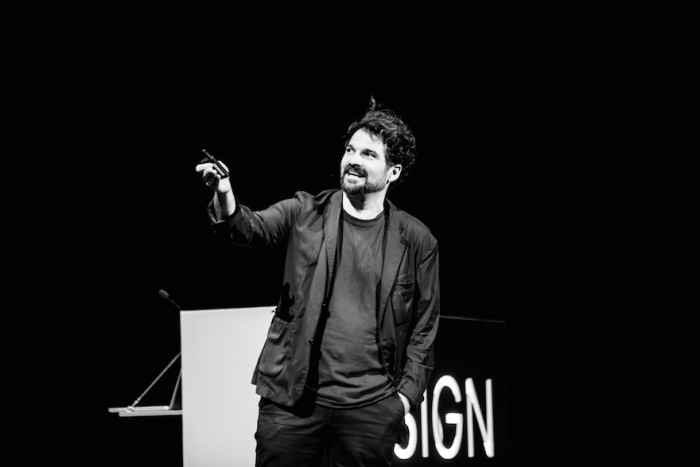 Jaime Hayón
Jaime Hayón is a classic industrial designer based in Madrid. He likes to work with tactile materials and handmade processes and says it is curiousity and humour that guides him.
His work straddles art and design, it is at the same playful, peculiar and profound, and is currently on show in a solo exhibition entitled "Funtastico" at the Design Museum in Holon, Israel. His products lend themselves to storytelling, and the audience was delighted to share a few of them.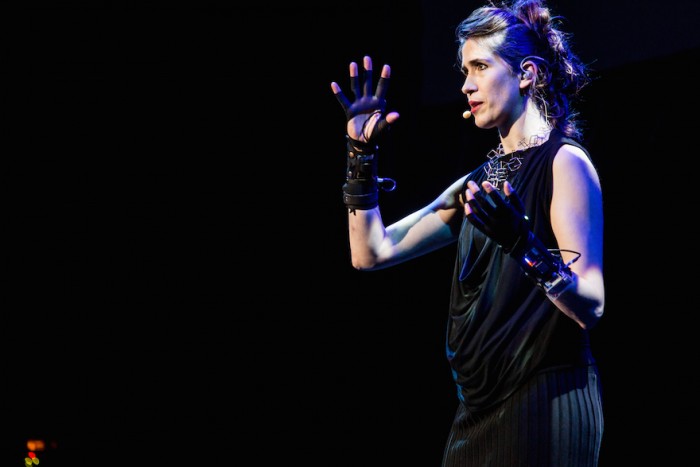 Imogen Heap
Our final speaker of 2016 left the stage in what can only be described as the most incredible Conference finale. Tech-savvy singer-songwriter Imogen Heap took us on a journey through her musical career with five songs that mark different stages of her journey. She started with "Come Here Boy", which she wrote when she was 16, and ended with "Tiny Human", which she wrote at the end of 2015 while looking after her new baby Scout (who is also the percussionist on the track and the inspiration behind the lyrics).
Heap also shared her ideas about Mycelia, a fair music ecosystem that allows artists to make money from the distribution of their music online and cuts out the need for record labels and agents. The data shared through Mycelia would also allow artists to share all the information and relevant credits for each song, and – for the first time – be able to track the usage. This kind of information would enable them to find out where the music was being downloaded, which radio stations are playing it where and when, and where in the world their fans are based.
And that's a wrap!
Watch the Talk with Vera de Pont
Talks
• Duration: 00:08:29
•
24 Apr 17