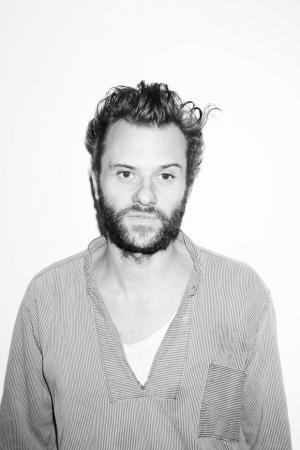 Speaker
FOS, a.k.a. Thomas Poulsen, was born Denmark in 1971 and lives and works in Copenhagen. His recent projects and exhibitions include: the group exhibition DON'T WORRY at Kate McGarry Gallery, London (2015); Maggie Margaret lives at fig-2, ICA Studio, London (2015); participation in the group exhibition Trust-The saloon at GL STRAND, Copenhagen (2015); and the comprehensive solo exhibition Koøje (Porthole) at Kunsthal Charlottenborg, Copenhagen (2015).
FOS recently completed the special commission of a permanent champagne bar for the foyer of the Danish Royal Opera, Always Happy New Year (2015) and The Montana Room at GL STRAND (2015). He designed the catwalk space for Céline's SS16 collection at Paris Fashion week (2015). Since 2013, FOS has been collaborating with the French fashion house Céline, developing a new body of work consisting of unique design and furniture items for the fashion house's stores. Other projects include Small White Man - Echo (LP) (2015), Still Waters Run Deep, Odense Kunsten, Brandt's Odense (2014); Agora, Athens Biennale, Athens (2013), Declaration of Unsolid Memories, Camden Arts Centre, London; Bageri, Andersen Contemporary, Copenhagen, Denmark, 2012, which was awarded the Statens Kunstfond Prize, Denmark; OSLOO—A COLLECTION OF CENTERS, Armory Performance, New York, 2012; One Language Traveller, Statens Museum for Kunst, Denmark, 2011. FOS participated in the 54th Venice Biennale, 2011, with Osloo and as part of Speech Matters, Danish Pavillion.
FOS's current projects include the commission Your Success Is Your Amnesia, for the redevelopment of a square in the Efterslægten school in Copenhagen, several private commissions and the participation in Performa 15, the biennial of visual arts performance in New York.