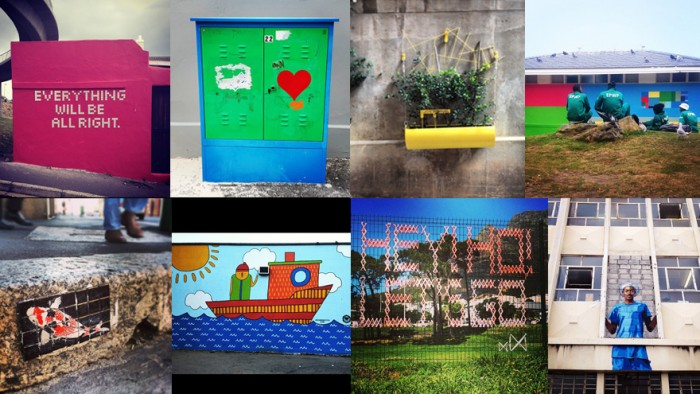 In September we put out a call for photos of the tweaks and hacks that improve life in your city. We asked people to post their snaps to Instagram and tag @designindaba with the hashtag #makechange. Two Instagrammers will win a copy of In the City, the book by art collective Greyworld, founded by Andrew Shoben, whose large-scale artworks and public installations have delighted urbanites in many cities across Europe.
The closing date is nigh – 31 October 2014. So here's some inspiration from Instagram to spur you on.
Remember, we're looking for small interventions in your city's fabric, from tiny bits of graffiti and hidden street artworks to innovations or fixes that make your neighbourhood better or simply make you smile!
Here are some of our entries so far.
Watch the Talk with Andrew Shoben
Talks
• Duration: 00:34:49
•
1 Feb 13