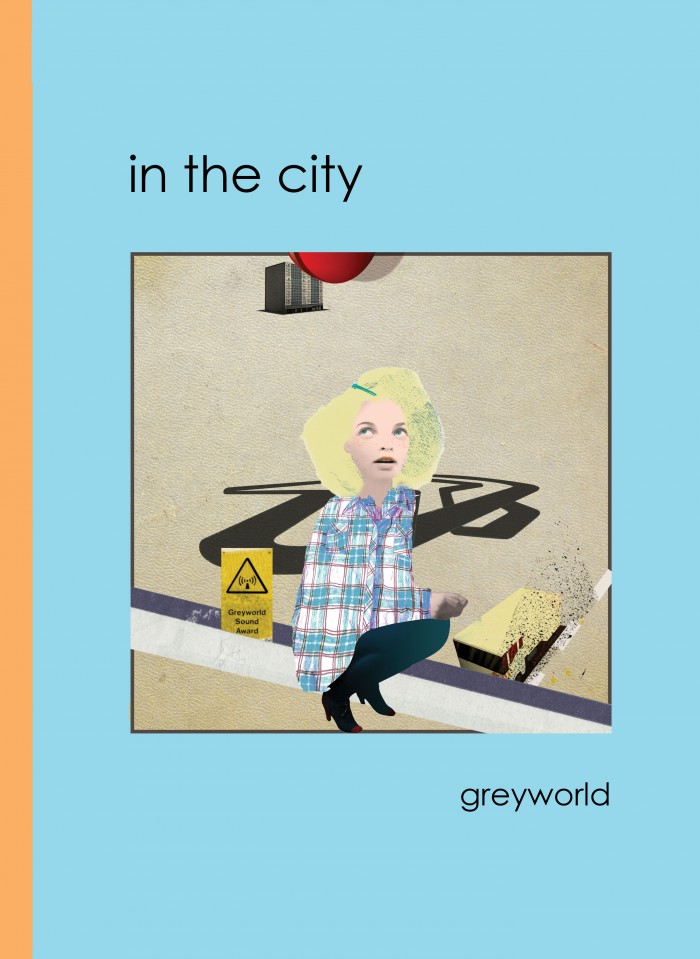 For 20 years Andrew Shoben and Greyworld have been creating urban delights in places one would least expect to encounter artworks and interactions.
With the city as his canvas Shoben and Greyworld create works that articulate public spaces and allow for various forms of self-expression. They've compiled these projects in a new book. But the book is so much more than a collection of projects.
Aptly titled In the City, the book begins with a heart-warming story about a little girl who goes on a journey through the cold, grey city.
On her journey, much to her surprise and amusement, she encounters various interactive artworks. There is the singing bus stop ("Colourstops"), the railing that plays a tune as she slides her umbrella along it ("Railings") and the rubbish bins that spontaneously line up in preparation for collection ("Bins and Benches"). The day gets even better for the little girl when she comes across the bronze statue ("Monument to the Unknown Artist") that mimics her every move!
By the end of her journey the little girl is much happier, having experienced bit of the world that was a lot less grey that she had thought.
The second part of the book presents a series of Greyworld projects, with a photograph and short description of what each urban intervention entailed.
From a secluded playground that plays the ghostly sound of past sporting activities ("Playground"), to the eight-storey high kinetic sculpture for the London Stock Exchange that served as a microcosm of the Exchange's activity ("The Source"). There was also "the tail", simply a fully controllable tail that flexes and bends and can easily attach to a human's behind!
Greyworld's more recent projects also feature in the book, including "Trafalgar Sun" and "Flowerbox", which saw them playing with the iconic red telephone boxes in London. A large key attached to the boxes simply had to be turned… Watch our video to see what happened.
In the art collective's own words, Greyworld aims to "establish special intimacies through the unexpected articulation of elements installed in public spaces". Greyworld's interventions always come to life with more than a touch of humour, making people look twice and certainly inspiring a smile.
In the City also contains a short "About" section, a 2008 speech made at the inter_multi-trans_actions conference in Edinburgh, and an interview and essay about Greyworld's colourful ethos and portfolio.
Also see Shoben's speaker talk at Design Indaba Conference 2012, an interview with him at the 2012 What Design Can Do conference in Amsterdam and his answers to 20 questions.
Watch the Talk with Andrew Shoben
Talks
• Duration: 00:34:49
•
1 Feb 13