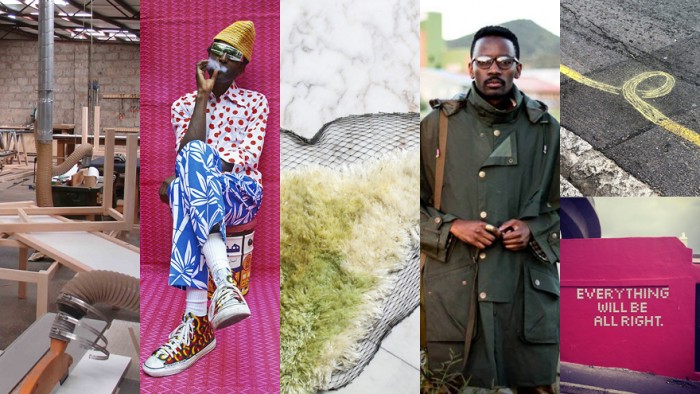 1
Patterns clash and cultures collide in Moroccan photographer Hassan Hajjaj's striking portraits. Read our interview with this London-based photograspher in our African Report.
2
"The World's Pain" by Namibian hip-hop outfit Black Vulcanite describes the difficulties of a life dedicated to music in insightful rhymes with back-up from an immaculate jazz sample. Listen to the Track of the Week.
3
Dutch designer Nienke Hoogvliet trades traditional textiles for yarn made from sea algae woven into a luxurious rug. See it here.
4
We asked you to Instagram tweaks and hacks that improve life in your city to win a copy of Andrew Shoben's book In The City. We shared some of the entries with you in this Lookbook and have chosen the winning photos. Congratulations to Megan Fogarty and Carin Smith for snapping the winning images.
5
Step inside the Nairobi-based workshop of Naeem Biviji and Bethan Rayner, a husband-and-wife team who make all their own designs by hand. Watch our interview with them.