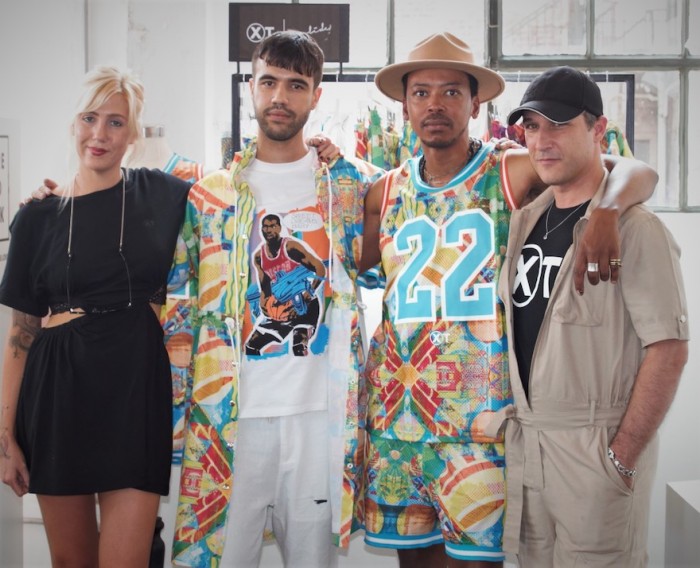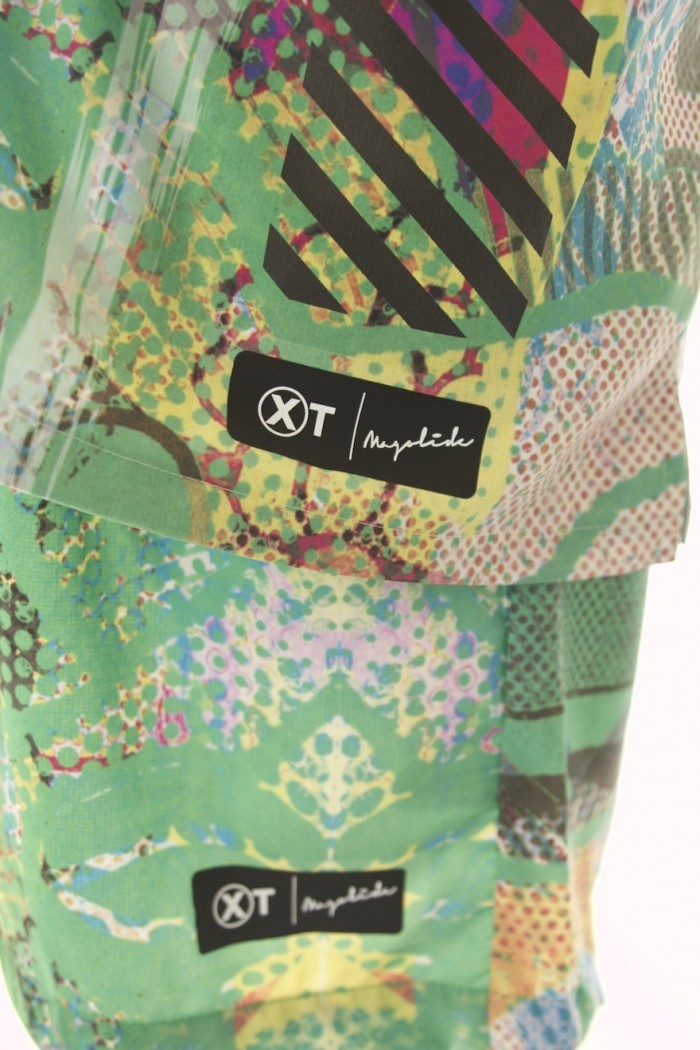 Multimedia artists and activists Mzoxolo 'X' Mayongo and Adilson De Oliveira - aka the Magolide Collective- have launched an augmented reality fashion range that pays homage to Africa's rich cultural past and its future. The fashion range merges the traditional and the futuristic, making history right here in South Africa.
The Magolide Collective has ensured that digital capsules and QR codes are embedded into the clothing to make for an interactive experience with the wearable art. The range has been dubbed The Magolide Projectand it was created in collaboration with sportswear retailer The Cross Trainer for its private label, XT.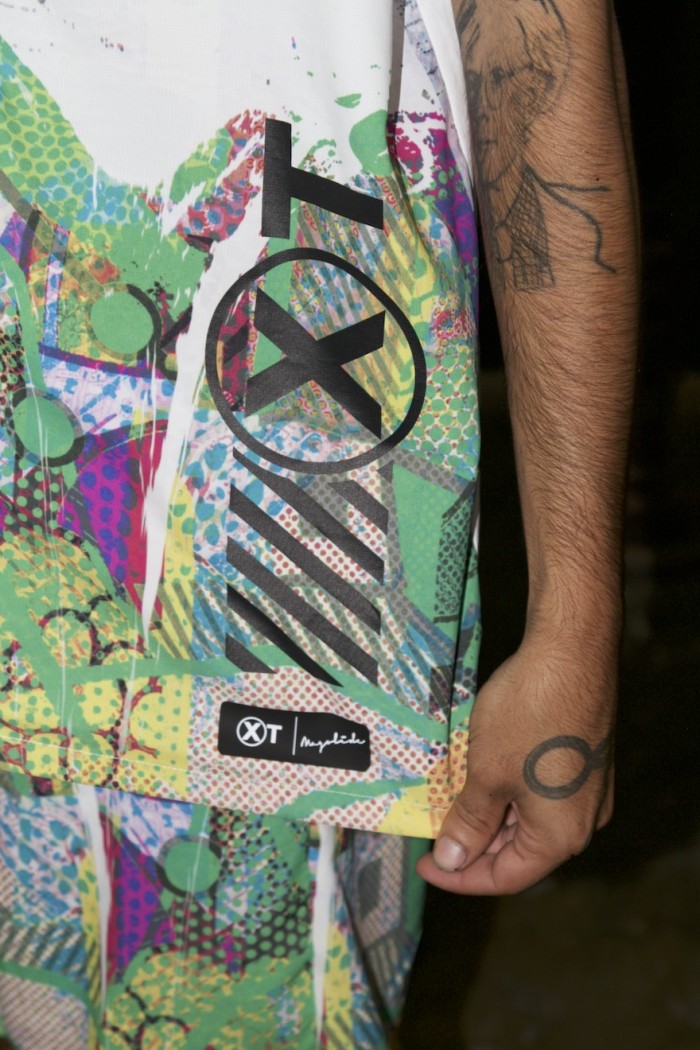 After loading the Artivive (#BringArtToLife) mobile App onto your smartphone, you can point it at each of the clothing items in the range and immerse yourself in poignant 3D animated videos. This video content is influenced by XT's athleisure and basketball origins.
Mayongo and De Oliveira call themselves visual alchemists as they transmit and transmute information through artistic media. Their range references the pop art of Roy Lichtenstein and African wax prints, while the complex history of Shweshwe prints allows the duo to challenge Western narratives about Africa.
"The Magolide Project represents an accessible, wearable art collection that has given us an outlet to speak through the lens of decolonised thinking, crossing the bridge between the past and the future to reshape the narrative of the African continent," says Mayongo.
The fact that each item is manufactured at a female-owned, level 2 B-BBEE clothing factory, the Koop Studio, is simply the basketball in the hoop.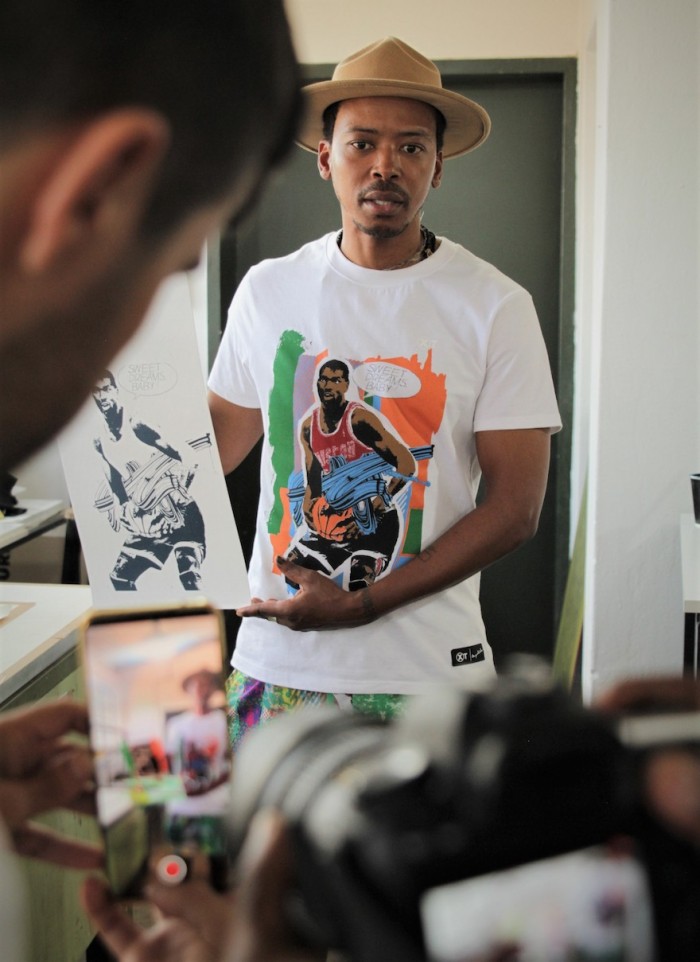 Wear The Magolide Project's art and you'll help to reshape the historical narrative of the continent. But at the same time, you can revel in the sheer coolness of watching sports with your homies and celebrating the achievements of legends like Nigerian basketball player Hakeem Olajuwon by downloading a digital clip from the shirt of someone sitting next to you. Augmented reality has never been quite this fashionable.
Read more: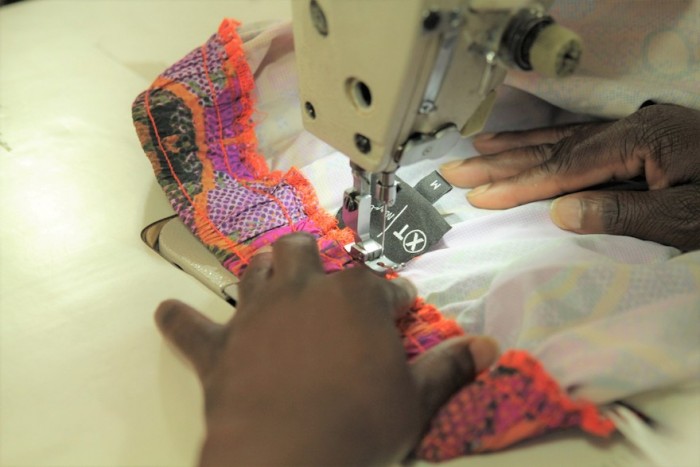 Credits: Supplied