adidas X Rich Mnisi's hot new take on performance wear ups the ante when it comes to expressing ourselves on our streets or beaches. The collection features 12 key looks, from sporting performance wear to streetwear silhouettes and iconic footwear with bold, printed accents.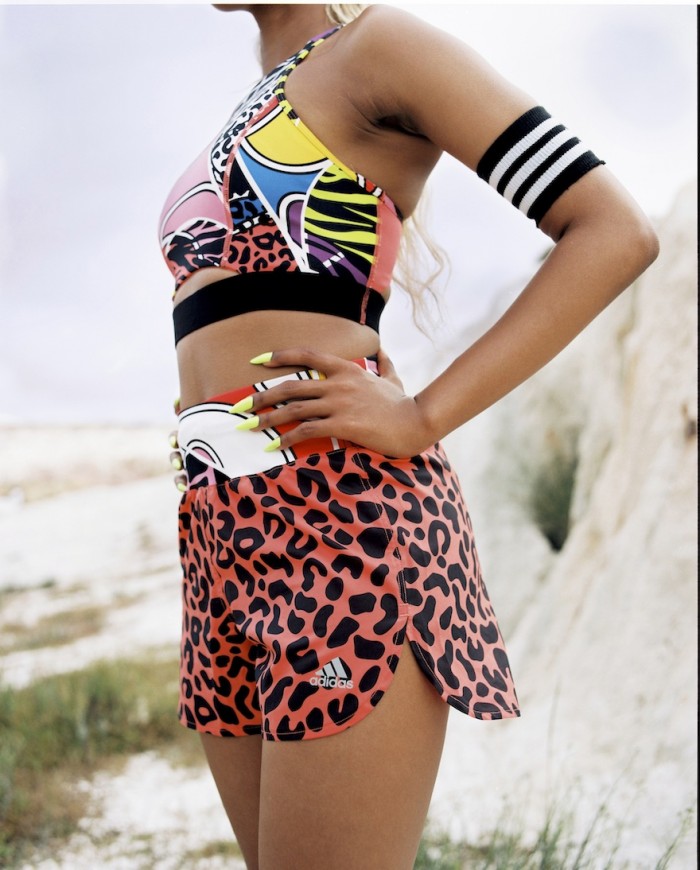 The eye-catching range, which includes swimsuits, tights, headscarves and trainers, is influenced by traditional Tsonga attire – a nod to Msini's culture. Deep shades of pink, yellow, blue and green in striking abstract patterns and clashing animal prints make for attractively daring fashion items that issue an unapologetic statement.
But no fashion range worth its weight can ignore the need for sustainability. In this case, adidas has set about crafting pieces for Mnisi made in part from recycled materials and Parley Ocean Plastic™. It's a collaboration that seeks to end plastic waste – and it also celebrates Mnisi's vibrant African heritage.

The edgy fashion designer says the collection is a dream come true. "I am immensely proud to present this collection in collaboration with adidas, an iconic brand, that I grew up seeing on people of colour who were rewriting the arts," he says. "It has been a pleasure to bring my designs to classic pieces. We have created a bright, unique collection that reflects my love for the idea of community and heritage, individuality and self-expression… Our aim was to create pieces that support life on and off the sports field. I am truly excited for the world to see this collaboration come to life."
The adidas X Rich Mnisi collection will be available via adidas.co.za and at Adidas Originals and Performance stores from 25February 2022. The collection includes adidas X Rich Mnisi Tights in soft, stretchy, sustainably produced cotton; adidas X Rich Mnisi Swimsuits in chlorine-resistant fabric that features ECONYL® regenerated yarn; the adidas X Rich Mnisi Headscarf in Infinitex Fitness Eco fabric with built-in UV coverage; and adidas X Rich Mnisi UB22 Trainers featuring the classic BOOST midsole and representing a true of intersection of style with performance.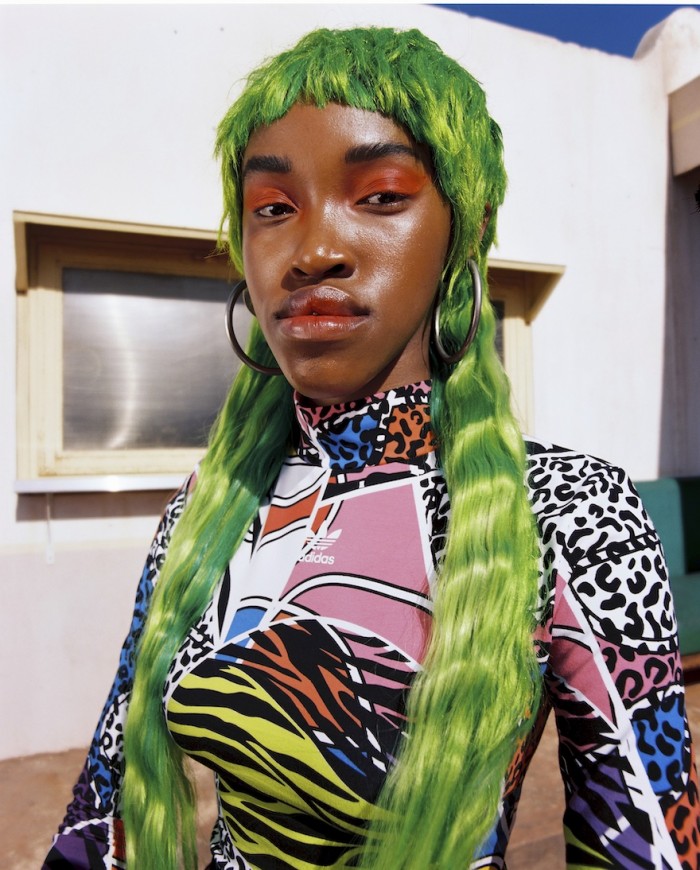 Mnisi has certainly earned his stripes in the fashion industry by unearthing Africa's hidden treasures and celebrating the culture in which he was raised. His creations inspire an idyllic world where wildlife and the city intermingle seamlessly, and yet the wearer of each item is protected from the hot African sun while investing in the future of the planet.
Read more:
Louis Vuitton unwraps first vegan sneakers.
Credits: Adidas