When one thinks of algae the first thing that comes to mind is the green, slimy gunk found on riverbanks and boulders. But algae is probably one of the oldest living organisms on earth and as many scientists and designers are now discovering, it is an incredibly useful and sustainable material.
There are about 10 different types of algae that exists in nature, from large underwater kelp forests to microscopic phytoplankton. Here's how creatives around the world are using one of the earth's oldest living organisms in an attempt to save the planet.
Vollebak's plant and algae T-shirt
The Vollebak brand is the clothing label known for intersecting the intricacies of science and technology in order to create futuristic garments.
Some of their work includes creating a solar-charged jacket capable of glowing in the dark, and the Black Squid Jacket, a fully water- and windproof jacket made up of over 2 billion microscopic glass spheres.
The jacket was designed to replicate the adaptive camouflage techniques of the giant squid.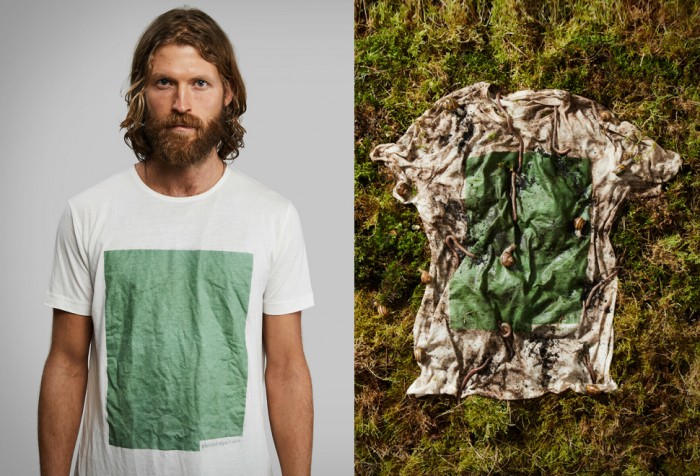 Their latest venture is a T-shirt made entirely from wood pulp and algae. Grown in a bioreactor, the algae goes through various processes that turn the aquatic plant into a printable ink.
This ink is then printed onto a T-shirt made from the wood pulp of eucalyptus, beech, and spruce trees. The environmentally friendly T-shirt, because of its natural properties, transforms itself as you wear it, as a result the natural processes of oxidation.
At the end of the T-shirt's life, you can bury in the soil and within 12 weeks the T-shirt will be completely decomposed.
SPACE 10 Food Lab
Earlier this year Ikea's research and design lab SPACE 10 researched the possible foods we might be consuming in the future.
Being aware that a meat-based diet may no longer be the most sustainable or environmentally friendly, the research team developed and redesigned some 21st century meals for the future.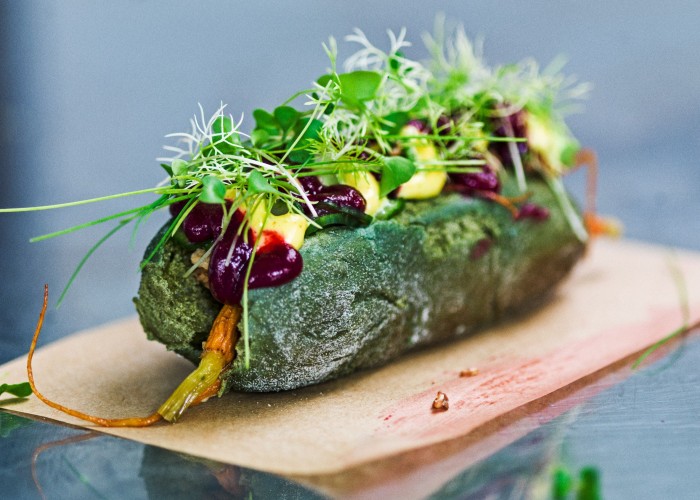 These include aquaponic-grown fish, an insect-based burger patty, and a Dogless Hotdog made from the algae-based superfood spirulina.
While these recipes are purely experimental, they offer us a look into the future, and how we may need to tap in to food sources that we haven't considered before.
The Coral
Algae contains about 65 different kinds of vitamins and minerals and have been declared as a fitting food source for both humans and animals.
Design student and speaker at this year's antenna conference, Hyunseok An, developed 'The Coral', an indoor micro-algae farm that seeks to incorporate algae into our everyday lives.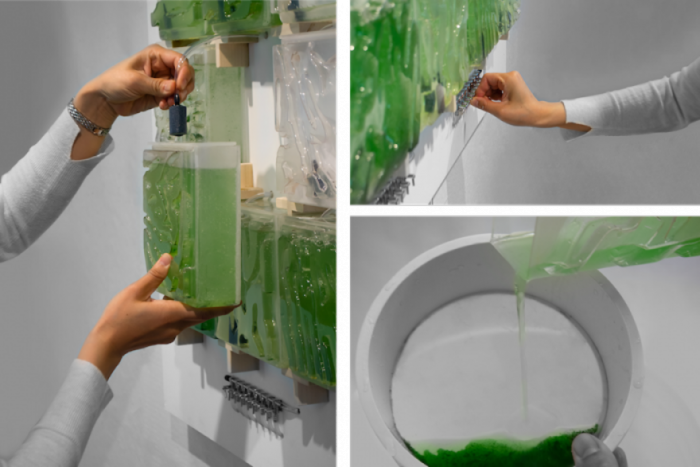 Made up of cultured cells in a 4X4 grid, the cells allow the growth, harvesting and consumption of micro-algae in a bi-weekly cycle. According to An, The Coral is meant to help bring algae into our everyday lives in order to allow for better sustainability practices.
Ultra III
Ultra III is the first shoe in the world that is made of algae foam. Algae foam comes from algae blooms or red tides, which is a natural phenomenon where a rapid accumulation of algae takes place in a body of water.
These blooms are incredibly harmful to any life that comes into contact with it. Bloom, a Californian start-up, recognised the damage that these algae blooms were causing, and decided to do something good with it.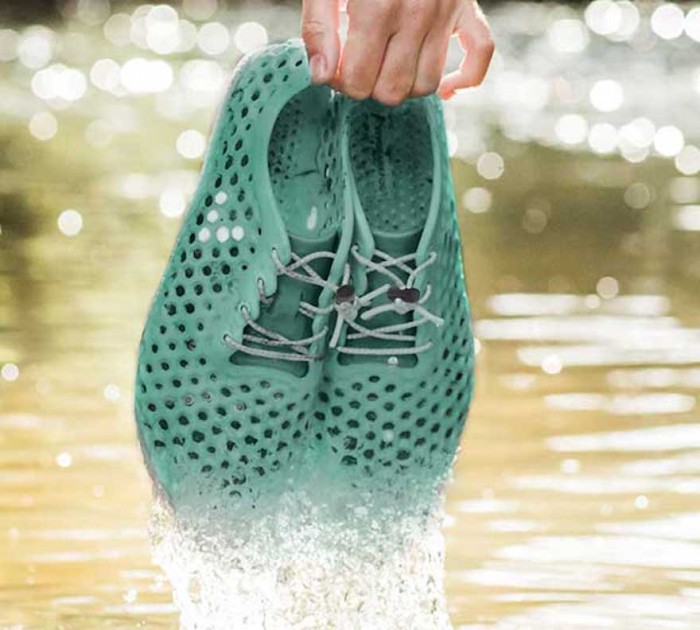 The company extracts this algae foam from its habitats and in a non-fossil-fuel-based process separates the algae from the water and returns the clean water to the environment.
The extracted algae is then cleaned, dried and turned into a high performance flexible foam running shoe.
So not only is this shoe made up of sustainable materials, the creation of it also cleans up the environment.
Read more:
6 innovative ways to use algae
The Algae Dome imagines a future of architecture-powered food