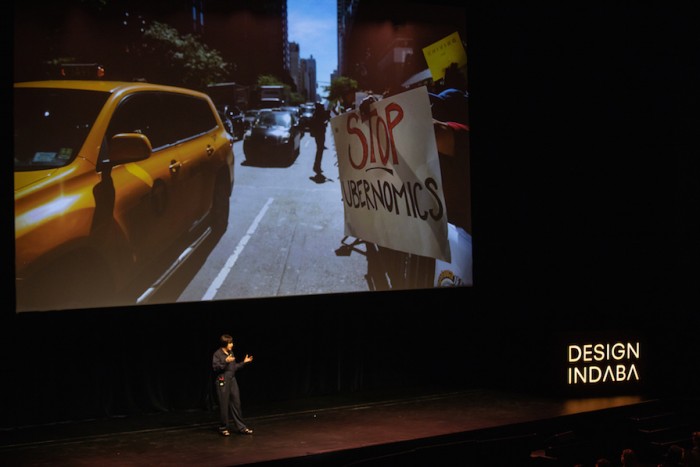 "Very little design is actually great, very little of it is actually good, most of it is mediocre and an enormous amount of it is damn right bad," says Alice Rawsthorn.
This is how the design critic and best-selling author started her compelling Design Indaba 2019 talk. Divulging into what exactly bad design is, Rawsthorn went through several famous examples where the design was not responsible, ethical or environmentally friendly.
In her talk she categorises bad design into eight different sectors: useless, pointless, lazy, thoughtless, ominous, untrustworthy, offensive and strategic. From this, she went on to dissect the dangerous sides of artificial intelligence to exploring how big-name brands are not treading lightly when it comes to controversy.
Scroll down to view the talk. Rawsthorn delved into the recent Gucci scandal in which the fashion brand released a sweatshirt that resembled blackface. "It was Gucci's time to offer an abject apology over this absolutely hideous, utterly appalling blackface sweater," says Rawsthorn who did not hold back one bit.
"It is extraordinary that all these powerful companies, presumably with legions of design advisors should make such elemental mistakes, but at least now they are named and shamed," she adds.
She went on to exploring other examples like Apple's untrustworthiness when it comes to the company's ethical and environmental standards, and of a recent software update reportedly designed specifically to drain the battery life of your phone to encourage users to buy the newer model.
Rawsthorn also looked at instances where bad design can be justified. "These are what I would call strategically bad design projects," she explained, referring to a Marlboro cigarette package depicting a patient undergoing emergency surgery - a more alarming way to warn people of the danger of smoking.
The design critic also looked at how bad design can matter when it comes to politics, sustainability and cities.
"I believe passionately that design is one of the most powerful tools at our disposal to tackle the massive problems that we face in all the fields I've spoken about but only if it's deployed sensitively, intelligently and emphatically, with rigour precision and necessary humility," says Rawsthorn.
Adding: "We desperately need good design in this world and we desperately don't need bad design and that's why it's so important that we should come to terms with it."
Watch the full talk below.
Watch more from Design Indaba 2019:
John Pawson on the discipline of minimalism
Dong-Ping Wong on his ambitious work at FOOD architecture studio