Why these five Design Indaba Talks inspire Michael Bierut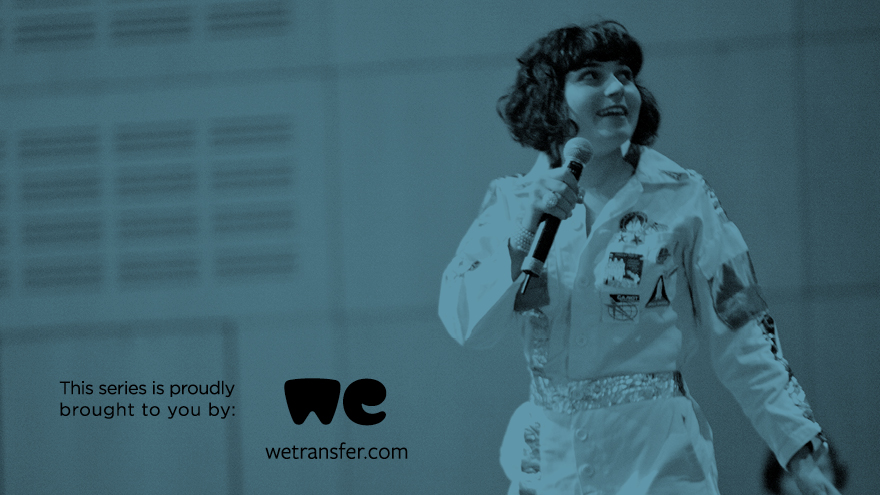 We've asked New York-based graphic design master Michael Bierut – partner at Pentagram and long-time friend, supporter, speaker and emcee at Design Indaba Conference – to tell us his five favourite Design Indaba Talks. From Thomas Thwaites tale of a toaster to Nelly Ben Hayoun on the physics of the impossible and Margaret Calvert on her notable lifetime in design, Bierut has picked some great talks for you from our archives, and you can watch them all below. Here's why:
Francis Kéré, Design Indaba 2011: "Burkina Faso architect Diébédo Francis Kéré uses local materials, local culture, and local passion to create buildings of extraordinary beauty. He speaks about them with a quiet honesty that had the audience completely rapt."
Margaret Calvert, Design Indaba 2015: "British graphic design legend Margaret Calvert should be a Unesco World Heritage Site. She has more energy at 80 than I had at 20. The unlikeliest of heroes, she was besieged by Indaba fans from beginning to end."
Thomas Thwaites, Design Indaba 2010: "Thomas Thwaites was less than a year out of the Royal College of Art when he took the Indaba stage to present his thesis project, a crazy attempt to make a toaster from scratch. I begged him for a copy of his presentation and used it to get him a book deal. The next time I saw him he was on my television promoting it.
Alejandro Aravena, Design Indaba 2010: "Long before he won the Pritzker Prize, Alejandro Aravena from Chile's Elemental S.A. was a hit with the Indaba audience. He was less than 15 seconds into his presentation when I grabbed by notebook and frantically began writing down every word."
Nelly Ben Hayoun, Design Indaba 2011 and 2013: "Part designer, part performance artist, part space traveler, Nelly Ben Hayoun is an inexhaustible source of renewable energy that, if harnessed, could eliminate our dependence on fossil fuels. Indescribable."
In the four decades Bierut has been working as a graphic designer he has gained a significant amount of knowledge and worked on some iconic branding and identities. We hope you enjoy these talks as much as he did, and since he's taken to the Design Indaba stage twice himself, we suggest you also find time to watch his inspirational talk on how to think like a designer.