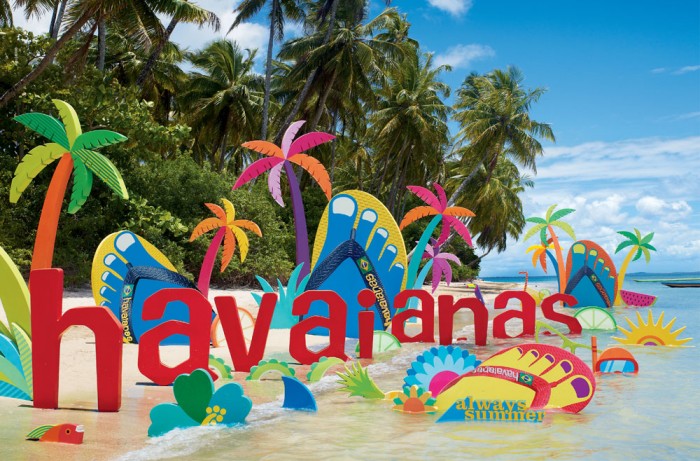 1. Marcello Serpa on the art of reduction
Veteran creative director Marcello Serpa has a talent for extracting simplicity out of complexity. Regularly recognised as Brazil's most honoured art director with multiple awards to his name, Serpa sees advertising as the art of reduction. In this talk at Design Indaba Conference 2014, the creative director of AlmapBBDO in Sao Paulo boils his 30 years of experience down to a few key lessons. Watch the full talk here.
2. Issa

Diabaté

: Designing Africa's urban future
In the Ivory Coast there is one architect for every 130 000 residents. Compare this to the 1:770 in Japan, Italy and Greece or even the 1:2000 in France, UK and Australia, and you can imagine that Ivorian architects like Issa Diabaté have a mammoth challenge on their drawing boards - especially given the pressures of rapid urbanisation in the major African cities. Here he talks about his vision for Africa's urban future.
3. David Goldblatt: The ultimate portrait
David Goldblatt remembers to the exact day when he started working as a full-time photographer. On 15 September 1963 he handed over the keys of the family business, which he had inherited from his father, to the new owners. Here he recalls one of his most memorable portrait commissions: Nelson Mandela.
4. Mikal Hallstrup: Rethinking service design
Service design might not be as sexy as product design but it has far-reaching consequences, profoundly impacting people's experience of everyday activities such as going to the doctor, catching a bus or paying an electricity bill. In this interview with Design Indaba's video team, Mikal Hallstrup discusses the work of Designit, which has helped major brands such as Novo Nordisk, Audi, Cisco and Vodafone rethink their services to adapt to the fast-changing demands of the digital age.
5. In Studio With Massimo Vignelli
Undoubtedly one of the most significant design moments of 2014 was the passing away of Massimo Vignelli. Italian-born Massimo, along with his wife, Lella, whom he worked with for more than half a century, are among the world's most influential designers. The Vignellis' practice has spanned multiple disciplines and includes interior, environmental, package, graphic, furniture and product design. Their clients have included high-profile companies such as IBM, Knoll, Bloomingdale's and American Airlines. Here we visited the great man in his New York City studio.
6. Thomas Heatherwick: Designing the new Silo project
Possibly one of most memorable moments of Design Indaba Conference 2014 was Thomas Heatherwick's unveiling of the design for the conversion of the Grain Silo at the V&A Waterfront in Cape Town into the Zeitz Museum of Contemporary Art Africa. Heatherwick himself got a case of the goosebumps as he revealed the concept drawings on stage. The designs see him retain the external integrity of the concrete tubes but carving out a kernel-shaped central space in the heart of the silo. He talks us through his design solution in this interview.
7. Why Africa is Now
Design Indaba premiered a groundbreaking exhibition of African design, "Africa Is Now", at its Expo in 2014. A snapshot of creative work being produced across the continent right now, it brought together the work of 66 designers and innovators from 25 African countries. Here we chat with five of the designers whose work was represented on the exhibition to talk anout the creative challenges and opportunities on the continent.
8. Lara Bohinc: I was dying to design something really big
Lara Bohinc tells us how collaborating with large-scale producers enabled her to branch out. "Every collaboration brings something new to my knowledge of design," says the Slovenian-born jewellery designe . In this exclusive interview in London, she tells us about her most recent collaborations with manufacturer Skultuna, for which she designed a collection of delicately patterned candleholders, and with Lapicida, which resulted in the design of a striking table.
9. Naoto Fukasawa: Second Nature
Japanese product designer Naoto Fukasawa likens his design approach to the act of walking: "When you're walking, you don't really think about your legs, the floor or your shoes – you just walk, which means your body already knows where to put your feet without thinking. Your body is naturally and inevitably harmonised with the environment." We cat to him about his distinctive design approach.
10. Dave Hakkens: The last phone you will ever need
Making the world better by making things is Dave Hakkens' mission. In this interview, the recent graduate of Design Academy Eindhoven tells us how he set out to design a phone that would reduce the huge amount of e-waste caused by rapid improvements in cellular technology. The result was Phonebloks, which has been widely hailed as "the last phone you will ever need". You can also watch his full talk at Design Indaba Conference 2014 here.