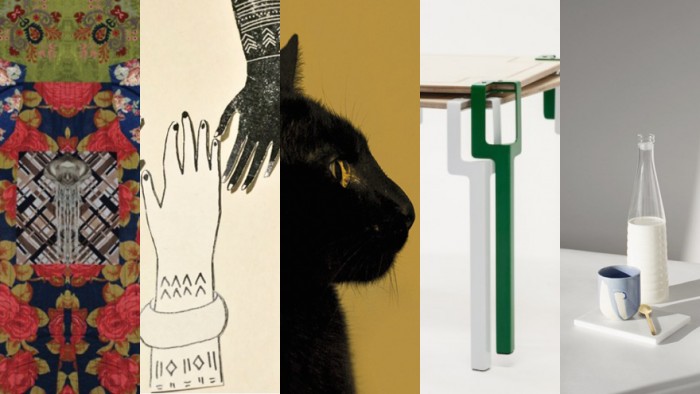 The top feature this week told the story of a young designer following the trail of his Zulu roots.
1.
Siyanda Mbele's Pinda table is the story of his growth as a designer finding a place for traditional African aesthetics in contemporary design. This week readers were curious to see how Mbele brought the two together in his product design.
2.
The three decade-old quota on milk production in Europe is lifted, giving farmers the freedom to produce as much milk as they want. Designers weigh in on the discussion around the value of milk at the "Milk Salon" in the Netherlands.
3.
Curious to know how the Quazi Design journey began, readers tuned into this heart-warming short film.
4.
Readers loved this visual feast showing Lebanese furniture studio Bokja's collaboration with fashion designer Milia Maroun in a new exhibition of coats.
5.
The Lookbook of bold graphic album covers designed for Argentina's tango and jazz musicians by Buenos Aires-based graphic designer Max Rompo made it into the last spot.